Teen Cycles 1,800 Miles to Help Young Heart Patients
A teenage cyclist rode 1,800 miles from Paris to Athens to raise money to help children with heart conditions.
Martin Peglion, 19, is a volunteer for the charitable organization Mecenat Chirurgie Cardiaque Enfants du Monde (Children of the World Cardiac Surgery Society).
The organization raises money for children to travel to France for cardiac treatment when they cannot get expert medical care in their homelands.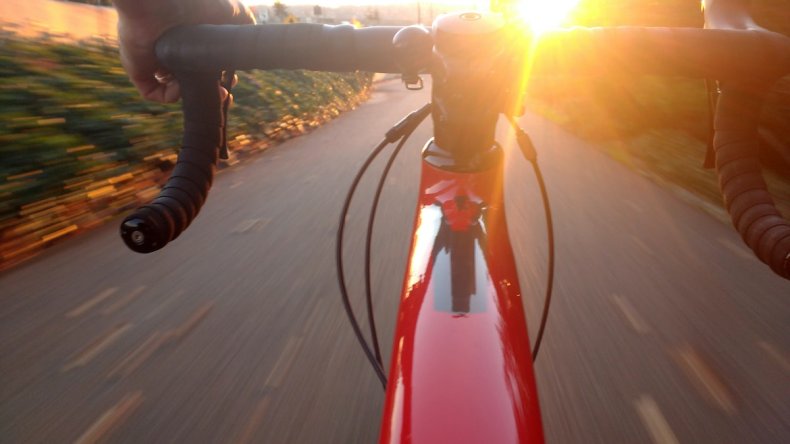 "My goal is to cycle from Paris to Athens and raise 12,000 euros [$12,050] to help as many children as possible live normally," Peglion said.
North Macedonian influencer Roberto Navali heard about the French teen's fundraising efforts and interviewed him in Strumica, a town close to the Bulgarian border.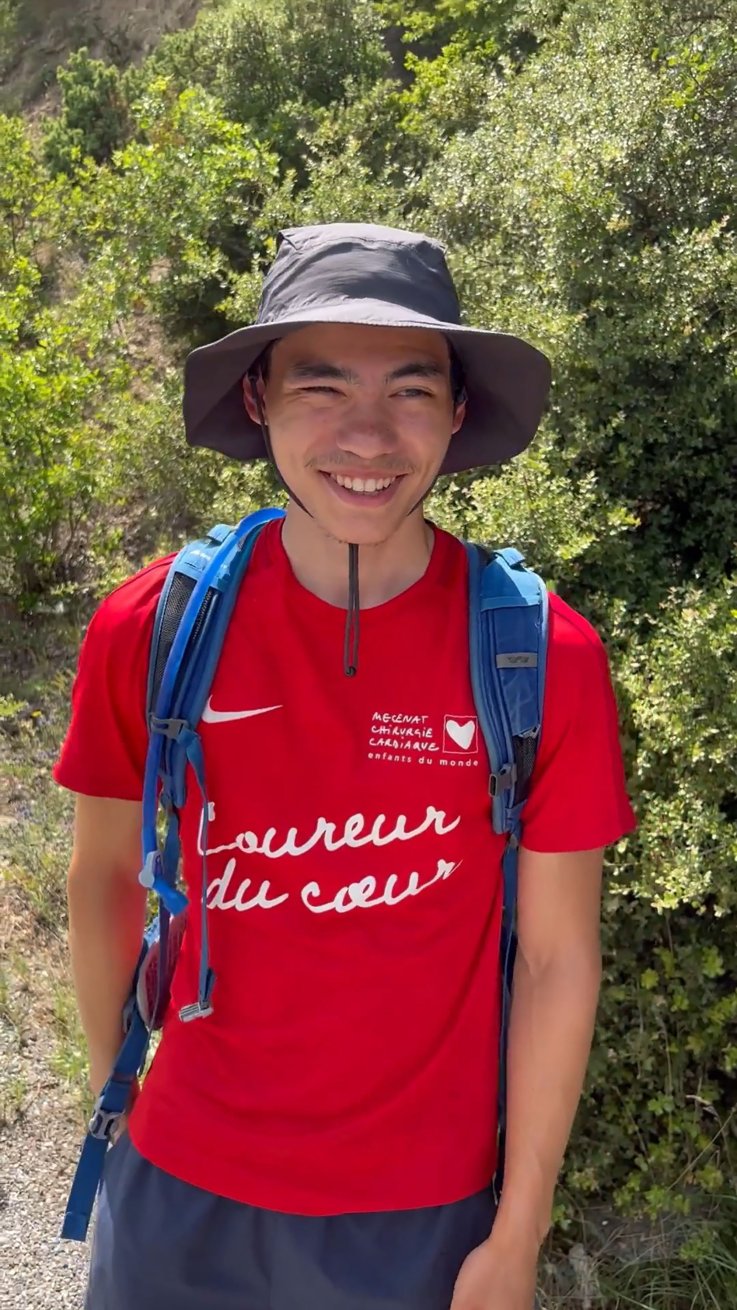 Martin Peglion, 19, rode a bike from Paris to Athens for charity. Here, he speaks with Macedonian influencer Roberto Navali in Strumica, Macedonia, on June 27, 2022.
@roberto_navali/Zenger
In the video clip, Navali asks him: "Okay, bro, tell me where are you from and what are you doing with that bike?"
The fundraising cyclist explains: "My name is Martin, I'm 19 years old, I'm from Paris and I'm going to Athens only on my bike, and I'm doing this for charity."
Navali points to the sunny sky and says: "It's hot bro!"
"It's very hot!" Peglion agrees.
Navali saw a TikTok video of the Frenchman cycling 20 kilometers (12 miles) from Strumica and decided to share it on Instagram Stories.
One of Navali's followers then recognized Peglion when he was having lunch in the area and showed him the influencer's Instagram Story.
Peglion reached out to Navali and the pair arranged an interview in Strumica,
Navali explained: "He takes a tent with all his equipment and sleeps wherever he can, mainly in Prilep (North Macedonia's fourth-largest city)."
The influencer added: "One of my followers called him to invite him to sleep in his yard."
"He will travel from Paris to Athens in 30 or 31 days in total."
Peglion wrote: "When we can save a child's life with a simple surgical operation, we must not hesitate."
The charitable organization has helped around 3,700 children so far and also provides scholarships and medical training for doctors.
Congenital heart defects (CHDs) are the most common form of birth defect; however, infants born with these conditions are living increasingly longer and healthier lives as medical care improves.
Peglion's fundraising efforts, called "Paris to Athens by Bike," have raised 2,695 euros ($2,700) of its 12,000 euros ($12,050) target so far with only a few days left until he reaches the Greek capital.
This story was provided to Newsweek by Zenger News.