Teen Develops Rare Immune Disorder: 'I Couldn't Feel My Arms and Legs'
A Tennessee teenager recently found herself in a hospital intensive care unit. Shelby Grace Allen, 17, is currently being treated at Le Bonheur Children's Hospital in Memphis. Doctors diagnosed her with Guillain-Barré Syndrome, according to local news station WREG.
"When we got in, my doctor, my P.A. told me right off the bat what she thought it was. She said you have Guillain-Barré," Allen told WREG.
The Centers for Disease Control and Prevention (CDC) describes Guillain-Barré Syndrome (GBS) as a disorder where the body's immune system damages nerves, which can cause muscle weakness and sometimes paralysis.
Most people with GBS fully recover, says the CDC website, but some patients can experience permanent nerve damage. The cause for GBS is not fully understood, but the syndrome often occurs following an infection with a virus or bacteria.
It was not clear whether Allen's illness was a reaction to a COVID-19 vaccine.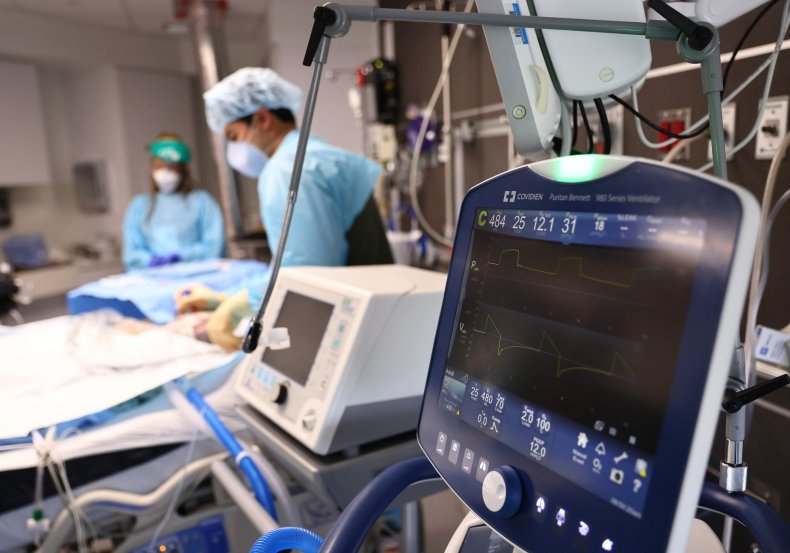 The CDC website states that the "CDC monitors GBS cases during each flu season. From data collected, the association between seasonal flu vaccine and GBS has been found to vary from season to season. When there has been an increased risk, it has consistently been in the range of 1-2 additional GBS cases per million flu vaccine doses administered.
Additional studies have been conducted on the risk of GBS following flu vaccination. Results of these studies suggest that it is more likely that a person will get GBS after getting the flu than after vaccination."
Only an estimated 3,000 to 6,000 people developing GBS in the U.S. each year. Vaccines have, in very few instances, triggered GBS, but COVID-19 vaccines as a whole cause very infrequent adverse side effects, according to the CDC.
Doctors confirmed the Guillain-Barré Syndrome diagnosis to Allen last week, a family member wrote on Facebook. Allen first noticed problems like back pain a few weeks ago. During a recent wedding where she served as maid of honor, the teenager experienced tingling in her toes. Her symptoms then became more alarming.
"I'm on the bowling team in Dyer County, and I noticed when I was throwing the ball, I couldn't feel my arm and legs. So, I was freaking out," she told WREG of what led her parents to take her to the hospital last week.
"It's [GBS] a condition where the body's immune syndrome gets a little bit confused and targets your nerve cells and that leads to weakness," Dr. Nick Hysmith, the medical director of infection prevention at Le Bonheur, told the news station.
"The illness is going to cause more symptoms and is more likely to cause that issue than the vaccine itself. I would still urge people to still get the vaccine," he added.
Allen agreed with Hysmith about advising people to get the COVID-19 vaccine.
"I think everybody needs to get it if they want to," she said. "They shouldn't be afraid of it but know what could happen if you do get it."
Allen's health has continued to improve since her diagnosis, and she has been moved out of the intensive care unit.
"I should be able to walk and get my diploma in March. I'll be graduating high school. I should be able to walk on that stage and I'm determined to do that," Allen said. "I definitely feel blessed. I could be in a lot worse situation than I am now. I could be dead, or I could be paralyzed."
Update 11/11, 7:35 p.m.: The headline and story have been updated to clarify that it is unclear whether or not the disorder was the result of a vaccine.