Teen E-cigarette Use at an All-Time High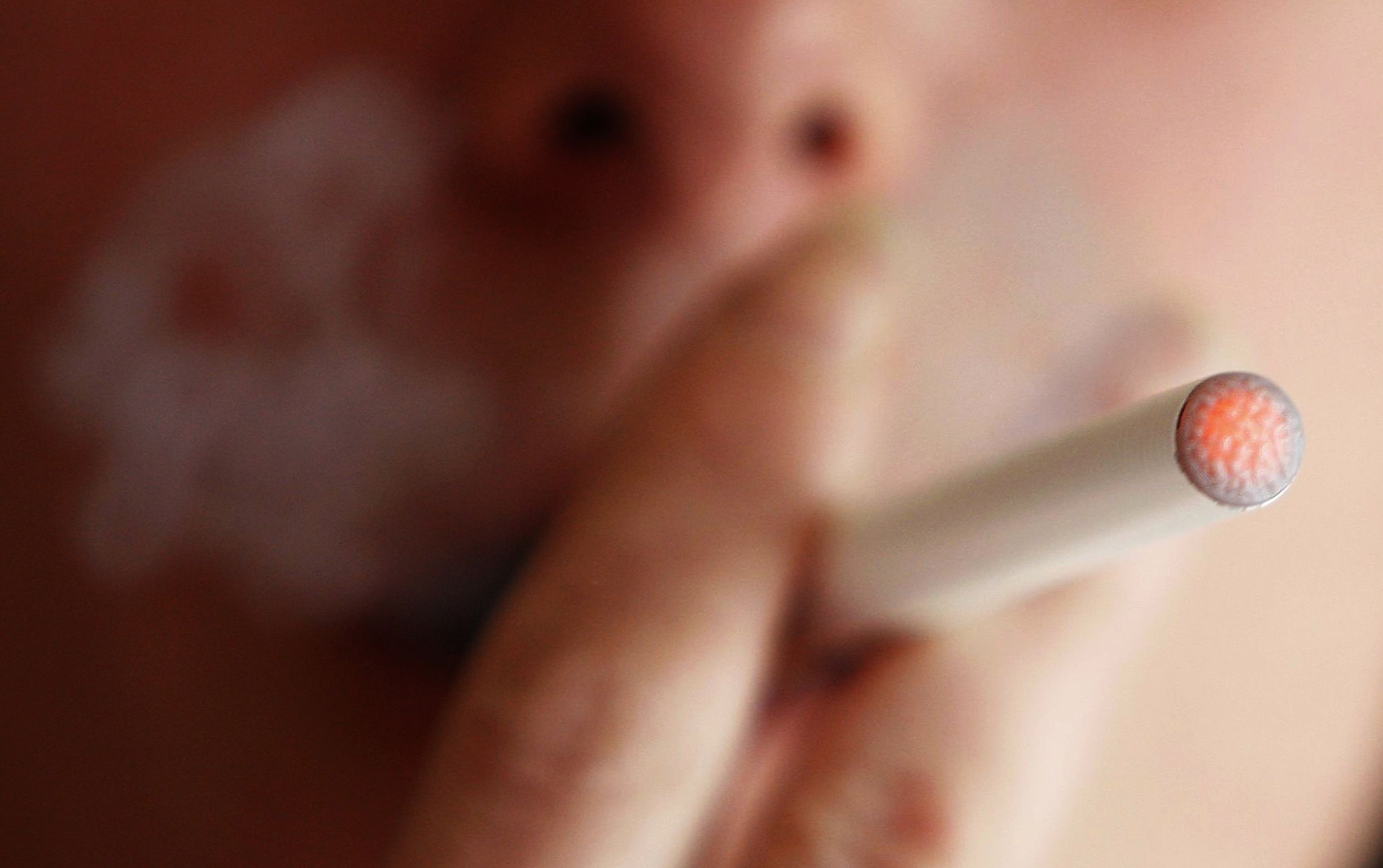 New data from the U.S. Centers for Disease Control and Prevention (CDC) show that more teens have an electronic cigarette habit than ever before.
According to the CDC, in 2015 one in four high school students and one in 13 middle school students in the U.S. reported using some type of tobacco products at least one day in the previous month. This adds up to 4.7 million students who did some type of vaping, toking or smoking, according to the CDC's Morbidity and Mortality Weekly Report, published online on April 15.
The report makes note of several changes in tobacco use among young people. Most notable was a substantial increase in e-cigarette and hookah use between 2011 and 2015. In 2015, e-cigarettes were the most commonly used tobacco product among young people, with 5.3 percent of middle school and 16 percent of high school students reporting they'd done some vaping in the past 30 days. However, the number of students who used traditional cigarettes, cigars, smokeless tobacco, pipe tobacco and bidis (thin, hand-rolled cigarettes) declined.
It's not clear yet whether this is good news or simply a case of replacing one awful habit with another—it's still up for debate whether e-cigarettes are a harmless form of nicotine. Either way, public health officials say this new data essentially means the rates of tobacco use by teens haven't actually declined—they're just using different products to get their fix.
E-cigarette use was most common among non-Hispanic white and Hispanic high school students, while non-Hispanic black high school students were more likely than any other demographic to smoke cigars. Across all racial and ethnic groups, both cigarette and smokeless tobacco use were highest among non-Hispanic whites.
According the CDC, if current smoking rates continue, 5.6 million Americans 18 and younger who are alive today could die prematurely from smoking-related diseases. The average adult smoker first tries tobacco in the teen years, when the brain is still not fully developed and nicotine addiction is much more likely to occur.
In April 2014, the U.S. Food and Drug Administration proposed a rule that would allow the agency to regulate all tobacco products available in the U.S., not just traditional cigarettes. This would give the agency the ability to control the manufacturing, sales and marketing of these products, especially to minors. The proposal is still under review.
"Given that the use of e-cigarettes is on the rise among middle and high school students and nicotine exposure from any source is dangerous for youths, it is critical that comprehensive tobacco control and prevention strategies for youths address all tobacco products and not just cigarettes," the authors write in the report.
"In addition, rapid changes in use of conventional and emerging tobacco products among youths, and varying prevalence of certain tobacco products by population groups, underscore the importance of enhanced surveillance of all forms of tobacco product use among U.S. youths," the report says.