Teen Fatally Stabbed During Parade Celebrating Basketball Victory: Police
One teen is dead and another is in police custody following a stabbing at a high school basketball parade on Friday.
The fatal incident took place in Mount Vernon, New York, when local police responded to a call around 4 p.m. about an altercation at a parade celebrating the recent state championship victory of the Mount Vernon High School Basketball team. The parade itself was nearing the end of its route, ABC 7 News reported.
Arriving at the scene, officers found two teenage girls with stab wounds and immediately began transporting them to local hospitals for treatment. One of the victims succumbed to her injuries on the way and was pronounced dead, while the other was eventually treated for non-life-threatening injuries, the Mount Vernon Police Department confirmed in a statement sent to Newsweek. The deceased was reportedly a student at Davis STEAM Academy in the Mount Vernon School District, according to News 12.
Due to them being underage, the identities of the victims will not be released to the public at this time.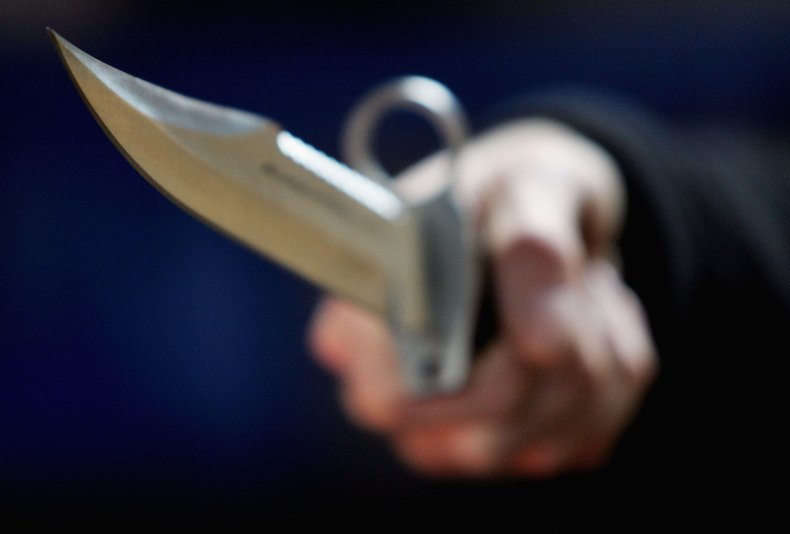 Police arrested a 15-year-old in connection with the incident, whose identity will also not be released. The teenager faces charges of first-degree manslaughter and first-degree attempted assault. Their case will be handled in the youth part of the Westchester County Criminal Court, the department added in its statement. A motive for the attack has not yet been established.
The arrest was made later on Friday evening, following an investigation of the scene and the review of security footage from the area, ABC 7 News reported. The department is asking any members of the public with information relevant to the case to reach out to its Detective Division or send texts with the letters MVPD to tip411 (847-411).
Mount Vernon Mayor Shawyn Patterson-Howard's office announced on Friday, via Facebook, that individual and group sessions of grief and crisis counseling services will be available to students throughout the weekend.
"I am devastated and completely outraged," the mayor said in a statement. "We began our day celebrating the greatness and success of our youth and we ended it with a young life that has been taken by senseless and inexcusable violence. The mental emotional and spiritual health of our community especially of our children must be the priority and we must come together. As a community our common unity must be the safety and healthy development of our young people. Our heartfelt prayers and condolences go out to the family, friends, and the entire community of Mount Vernon."
Community members also expressed shock and disgust over the incident.
"I'm horrified by the whole thing, and I just hope that the people who did it get caught and punished," Mount Vernon resident Lori McFarlane told News 12.
Updated, 1:15 p.m., 4/9/2022:Changed to reflect statement sent to Newsweek by MVPD.