The Only Teen Girl at Eton, Where Prince William and Harry Studied, Says Boys Had a Running Wager on Taking Her Virginity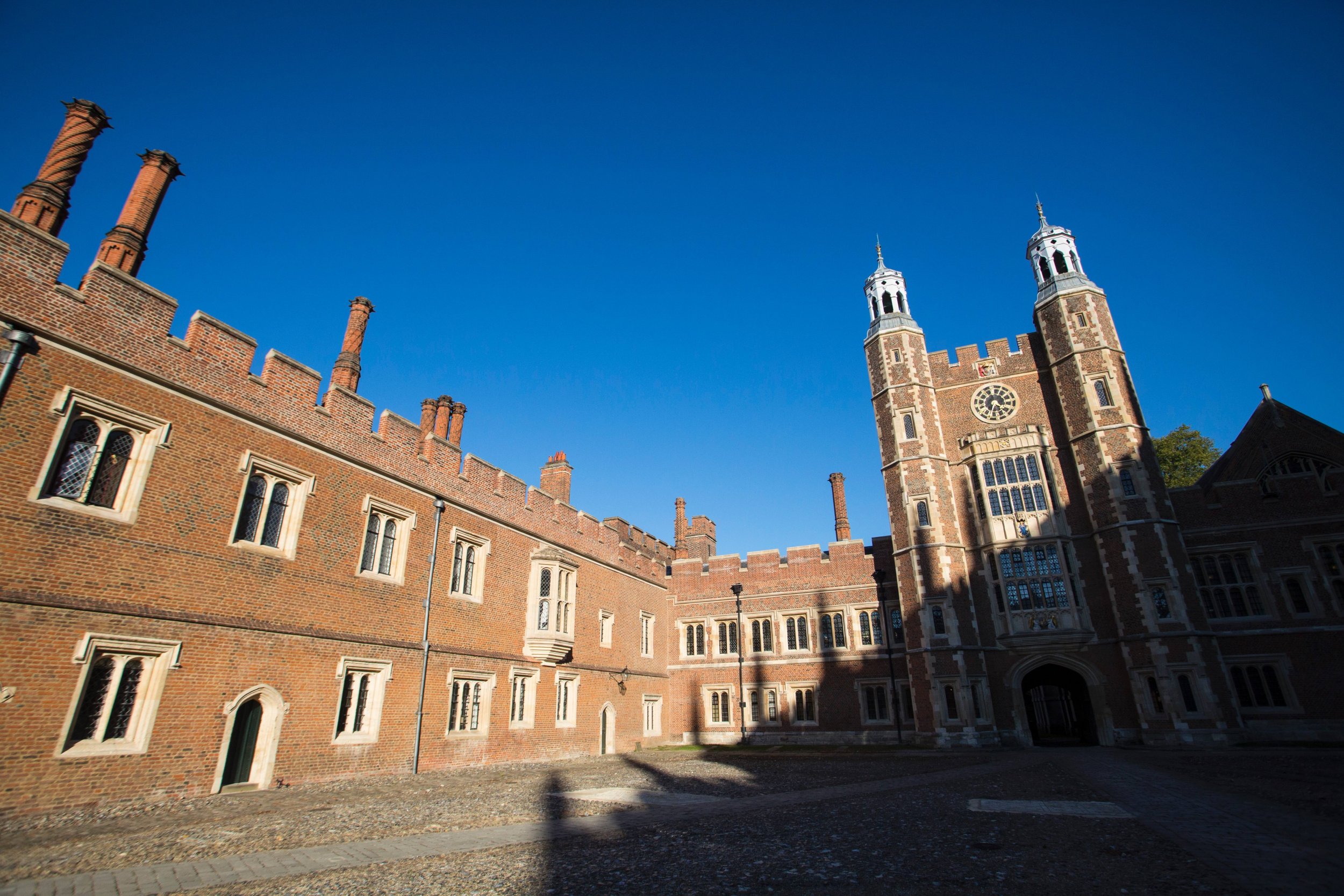 The daughter of a house master at Eton College, the world famous public school for boys in England, revealed that she was the target of a running wager among pupils for who would take her virginity.
Lucy Jones lived at the school near Windsor in the 1990s in a house with 50 boys under the care of her father, who was a reverend. There were 1,250 boys in the whole school.
Though the school also had a girl in her late teens and other teachers' daughters who had not reached adolescence, Jones was the only girl in the same age group as the boys attending Eton, many of them the sons of wealth, royalty and power.
In an article for The Times of London, Jones revealed the wager and other stories of abuse and sexism she suffered while living in the center of Eton, where fees are over £40,000, or $52,000, a year for the boys who attend.
"It was only when the Me Too movement started...that I realized perhaps it wasn't normal or OK for a much older boy to creep up behind me, unzip his flies and place his penis on my shoulder when I was 14 for the benefit and amusement of others in the bar," Jones wrote.
"I had always thought it was my fault for being there in the first place, and never mentioned it to anyone, but perhaps that was misplaced shame."
Among the boys at Eton while Jones lived on site were Prince William and Harry, sent to the school by their late mother Princess Diana. Jones described Harry as "kind" during their brief friendship and said many of the boys were "perfectly nice."
But other boys in the school, which was founded in 1440 by King Henry VI, were less kind to the only girl in their midst.
"To get to our front door I walked past boys' bedrooms—they have a room each at Eton, no dormitories—and the dining room, which doubled as a television room. I can't say I ever got used to, or wasn't irritated by the wolf-whistling or jeering," Jones, who is a journalist, wrote.
She also received "abusive calls and messages from boys" on her new mobile phone: "One morning I woke to 12 or so voicemails on my phone calling me all kinds of things, none complimentary, most of them sexual. So began the cycle of changing my number."
Even the adults gossiped about her just because she was a girl living in a boys' school, referring to the innocent teenager, who had an "evangelical Christian upbringing," as a "a wanton, misbehaving slut."
"Reading feminist literature became a useful countermeasure to discovering, 'Call this number for some holy ass!' and then my phone number etched, with a compass, I suppose, into the table of the school bar, Tap," she wrote.
However, she added: "From what I am told, the atmosphere and attitudes have evolved significantly, reflecting changes in the wider culture."
Eton College has educated no fewer than 19 British prime ministers. It was also attended by Eric Blair, better known as George Orwell, who also taught at the school.