Teen Girl Stabbed by Tinder Date, Who Then Knifes Elderly Woman: Police
A Utah teen stabbed his Tinder date and knifed an elderly woman Thursday night as part of his plan to kill those he believed are "vulnerable," according to police.
The Davis County Sheriff's Office said in a statement on its website Friday that 18-year-old Kane Thomas Fairbank allegedly stabbed the teen girl multiple times during their date at Mueller Park outside the city of Bountiful after they met a few days earlier on the "popular" dating app.
The 18-year-old victim spent several hours at the park with Fairbank before he suddenly "coerced her into his vehicle" around 6:30 p.m. and allegedly stabbed her with a knife that had "a fixed blade nearly a foot in length," according to a probable cause statement, The Salt Lake Tribune reported.
The victim managed to fight back and break away as she flagged nearby witnesses, according to police.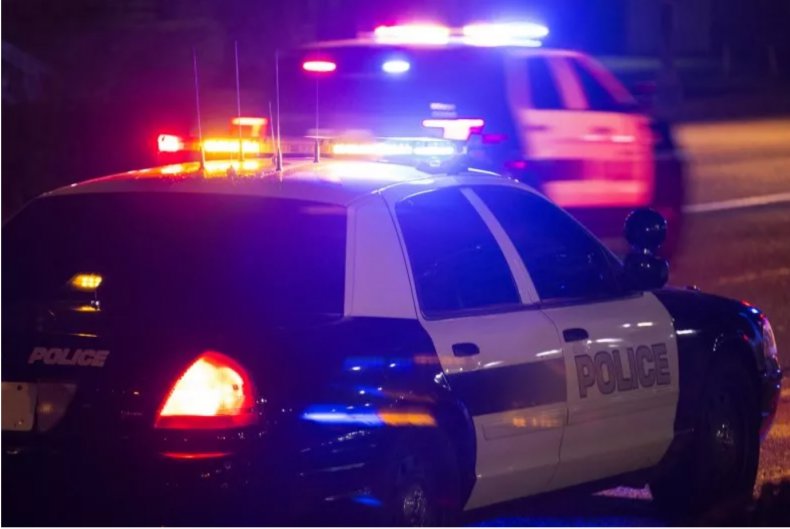 "Those witnesses took action and helped create a barrier between Fairbank and the victim. Among the witnesses were two nurses and an EMT who all provided first aid while another witness called 911," the sheriff's office said in its statement.
The teen girl suffered life-threatening injuries and was transferred to the hospital in critical condition, according to The Salt Lake Tribune.
Fairbank then fled the scene and drove to a gas station in Bountiful where he got rid of his vehicle, according to police. He also ditched the girl's phone "in an area where he believed it would not be found," according to arresting documents cited by the newspaper.
The 18-year-old told police that he was planning to kill his date ever since he started talking to her on Tinder, according to the probable cause document, adding that he took her to the park "with the intent of luring her into his car and killing her."
After ditching his car, Fairbank then randomly approached a 64-year-old woman and stabbed her. The woman fought back as witnesses helped her before she was transferred to a hospital where she also suffered life-threatening injuries.
Fairbank once again fled the scene, but was detained later by a "Good Samaritan" in a nearby neighborhood until cops arrested him, police said, who added that both victims are currently in a stable condition.
The suspect told investigators that he attacked the woman with the intention to kill her "because she was elderly, alone and vulnerable" according to The Salt Lake Tribune.
"During the investigation, Fairbank told detectives he intended to carry out the attacks and had planned for other assaults," the Davis County Sheriff's Office said.
He also told police that he planned to live out of his car "and even took steps to pack... food to sustain him" as he pursued "his desire to continue to kill people who he thought were vulnerable" the newspaper reported.
Fairbank also "talked at length about killing his parents and siblings with a pickax," according to police, and that "if he was released he would continue his plans to kill" others.
Jail records show that Fairbank is charged with attempted murder, obstructing of justice, and aggravated kidnapping. He is currently held at the Davis County Jail without bail.
Newsweek reached out to the Davis County Sheriff's Office for comment.