Teen Glad That Her Sister Was Sent Away Splits Opinions Online: 'Best Day'
A teenager admitting the "best day of her life" was when her sister left for reform school has divided Reddit users.
Sharing her story on the Am I the A******? (AITA) subreddit on January 24, the 19-year-old poster, who has since deleted her account, said her sister's behavioral issues began after their dad passed away.
"Our life got uprooted. We went from middle class to poor overnight," she wrote. "My older sister turned into a terror. From 11-16 years old she was awful."
The poster's mother tried to help her eldest daughter, now 22, by working extra hours to afford counseling sessions, even going into debt in the process. However, when the sister turned 16, the mother hit her breaking point and sent her away to a reform school.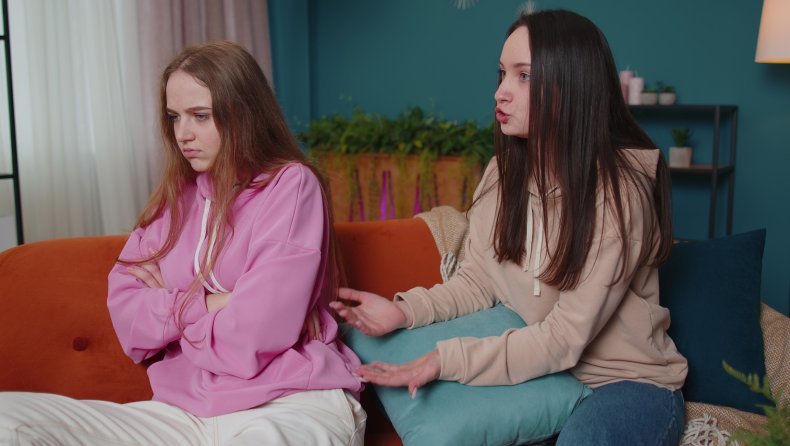 "There was finally peace in the house, it was great," the teen wrote. "When she came back she was a different person."
During a recent argument, the poster's sister allegedly called their mom "c***" for sending her away.
"She claimed she was fine and that's when I told her the day she was sent away was the best day of my life and she really sucked back then," the poster said. "She was shocked and called me an a**, my mom just gave me a look and said I probably shouldn't have said that."
In the comments, the poster explained that her sister bullied her for years, but has yet to own up to her "bad behavior" or apologize.
"AITA?" she asked. "I may be an a** since it really affected her and she has bad memories from there."
Reddit users were split on the poster's comeback, with the post receiving over 6,500 upvotes and almost 900 comments.
What to do if a child's behavior is traumatizing their siblings
After surveying 1,300 American adults for his 2020 book Fault Lines: Fractured Families and How to Mend Them, sociologist Karl Pillemer found that 8 percent of respondents were estranged from a sibling, with toxic sibling relationships commonly rooted in negative childhood experiences.
Angela Caldwell, a therapist and founder of the Caldwell Family Institute, said one child's problematic behavior can have a severe impact on their siblings.
"What siblings learn is that their environment is unpredictable, unstable, uncertain, even dangerous," she told Newsweek. "These children are more likely than their peers to isolate and be on high alert for any sign of tension, making them prone to sleep disturbance, physical ailments, and depression."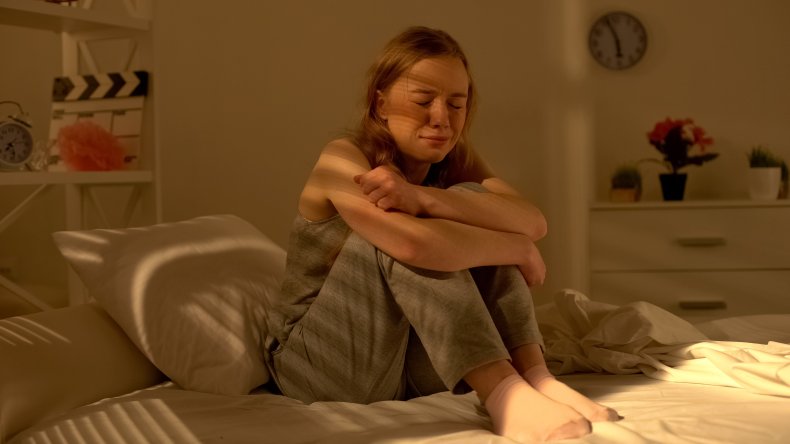 Caldwell said it is important for parents to take control of the situation and seek external support if needed.
"Saying out loud so that other siblings can hear that a certain behavior is unacceptable and will not be tolerated goes farther than parents might realize," Caldwell explained.
"In the midst of an acting out episode, an ideal way to handle it is to say 'your sibling is having a big feeling right now, and I need to help them with it because they're breaking the rules. You need to go to your room for a few minutes while I help them,'" she said.
"Hold the child responsible for their behavior—not just for their sake, but so that the siblings are given a sense of security and stability."
Family therapy can also be beneficial, both for the child acting out and for their siblings.
"With a family therapist, complex feelings and experiences can be normalized," Caldwell said. "For children impacted by their sibling's behavior, this hopefully removes any shame about 'hating' their sibling or blaming their parents for not doing a better job."
'You have the right to your feelings'
On Reddit, some users voted the teen "NTA" (not the a******) after hearing her story.
"It sounds like the truth bomb landed squarely on the target. She needed to hear it," wrote commenter Ill-Conversation5210.
"It shows an incredible lack of self awareness on your sisters part that she doesn't realize the financial and emotional damage she did to your mother and yourself," said ParkingArachnid8354.
"She needs to take some responsibility for her actions, rather than being allowed to consider herself a victim of a cruel mother," Redditor zigwaldo commented.
"The release I felt the day my sibling left the house is something I never forgot. OP, you have the right to your feelings," wrote LilliannaWinterWolf.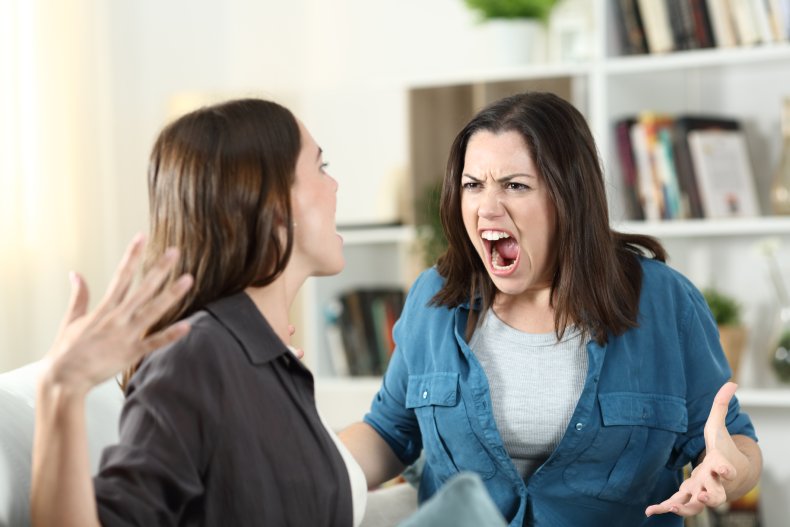 But others felt the mom was wrong to send her child away, and slammed the poster for being purposefully "hurtful."
"It's likely she was acting out because she was in pain and grieving. Try to allow her some grace," wrote user monsteramoons.
"You're right that it was the best day of your life. But it was probably one of the worst days for her," Redditor KatKit52 commented.
"You were cruel to your sister. You knew that what you were going to say would hurt her deeply and you said it anyway," The_Fanciest_Pants said.
"You and your mother are a*******. Your sister needed therapy not to be sent away from her family after just losing her dad," wrote kaylaisactuallygayla.
Some Redditors felt that no one was right or wrong in this situation, as it was likely a tough time for all.
"It sounds like your family was hit with tragedy and trauma and you were all really struggling," said JerseyGirl2468.
"You were all in mourning, and as a widow with two kids, you all needed to address the pain you had," Horror-Friendship-30 wrote.
AmethysrsinAugust commented: "Hopefully you can all have adult conversations about it and move past the hurt you obviously all experienced from one another in the aftermath."
Newsweek was not able to verify the details of the case.
If you have a family dilemma, let us know via life@newsweek.com. We can ask experts for advice, and your story could be featured on Newsweek.