Teen Hair Braider Praised for 'Ruining' Client's Baby Shower
A teenage hair braider who works part-time to make money and gain experience for a career in the same field is receiving acclaim from people online after her name was dragged through the mud.
The teen, 17, goes by the Reddit username u/Serious_Potato5103 and posted in the "Am I The A**hole" forum about how one of her female customers was allegedly late to her appointment and then blasted the teen online, blaming her for ruining a baby shower.
It has been upvoted nearly 14,000 times.
Aside from going to school, the teen said she works on her own time—often from 4 to 10 p.m. on weekdays and 8 a.m. to 8 p.m. on weekends. And although she is younger, she has stipulations in place that keep her business thriving and customers honest.
"I have my policy on my booking link, so before you even book an appointment you have to read my policy," the girl said. "A couple policies I have are, no show equals no further appointments (and a) 30-minute grace period. After that your appointment will be canceled."
While she stated most of her clients are respectful of her "rules," one recent client was the opposite. That client, who was described with the alias "Tiffany," reportedly booked an appointment with the teen at 3 p.m. June 4 to get a wig installed. That appointment was followed by a braid appointment.
"If you wear braids or do braids you know braids can take hours!" the teen said. "Braids already take hours, plus she booked a takedown and shampoo so that's extra time."
The Redditor said Tiffany was nowhere to be found that afternoon. The teen waited 15 minutes, then 45 minutes, and none of her texts received responses.
"I just took it as a no-show and put all my stuff away and started getting the stuff ready for my next client," she said.
After texting Tiffany yet again, notifying her of the cancellation and how she could pick up her customized wig and get it installed by someone else, no response was received.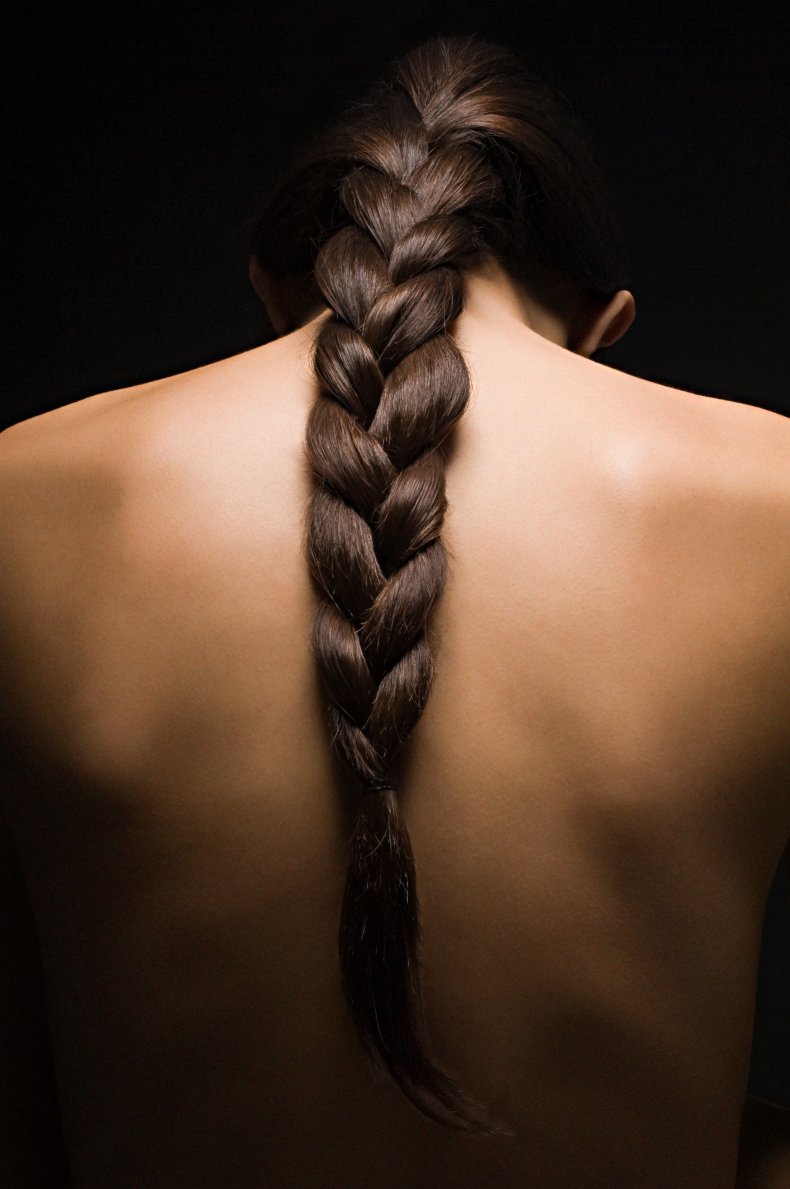 Fast forward about two hours, the teen was working on her next client when her mother notified her that Tiffany was outside.
"She was trying to cuss me out, saying I ruined her baby shower and why was her appointment canceled," the teen said. "So, I explained to her my policy and that she wasn't just 30 minutes late or even an hour [late]; she was two hours late and I couldn't do her hair anymore. I gave her [a] wig and sent her on her way."
It led to Tiffany allegedly bad-mouthing the teen and her business on social media, "dragging" her with comments about being unprofessional. Others online have piggy-backed on the comments, calling out the teen—who she said "did nothing but respect her and her time."
One client even canceled an appointment after seeing an online post.
The poster said that Tiffany's online comments included the false statement that she "overbooked" her, adding that there should have been a compromise because it was the day of her baby shower.
Redditors said the teen did nothing wrong and that she has policies in place for a reason.
"Don't forget to show screenshots of you trying to text her about her appointment along with time stamps," one Redditor suggested regarding the online blowback. "If people are you clients, they should know your policy."
Others said Tiffany was rude by being both late and never replying to any texts with updates.
"She was two hours late," A Redditor said. "There is no professional who takes clients two hours late without issue. She didn't even reach out to tell you she was delayed."
The website Pop Sugar wrote in 2019 that the amount spent on baby shower gifts differs due to the relationship to the pregnant mother-to-be. For example, co-workers and acquaintances are suggested to spend about $25 per gift while friends should pony up about $50. Close friends and family should spend a minimum of $100.
What To Expect, a pregnancy and parenting website, said baby showers take place at all times throughout pregnancies based on personal preferences and the health conditions of the pregnant mothers.
Newsweek reached out to Redditor u/Serious_Potato5103 for comment.