Teen Held Over Fatal Stabbing of His Twin Sister
A 17-year-old boy is in custody in connection with the fatal stabbing of his twin sister in Texas, authorities said.
Deputies responded to a call in the 4100 block of Brown Meadow Court in west Harris County early on Wednesday morning, Harris County Sheriff Ed Gonzalez said in a post on Twitter.
When they arrived, they found a 17-year-old girl who had been stabbed, Gonzalez said. She was pronounced dead at the scene.
"@HCSOTexas units responded to a call for service at the 4100 blk of a Brown Meadow Ct. Units found a female (17) with a stab wound," Gonzalez wrote.
"The possible suspect, also 17, is believed to be the female's twin sibling. The male is detained."
No other details about the incident were immediately released. "Those are the only details at this time," Gonzalez told Newsweek. "Investigators will get to the scene and begin follow-up."
It comes a day after a teenage father in Texas was charged with the murder of his newborn baby son.
Caleb Blake Brown, 17, of Carrollton, was arrested on Tuesday and charged in the death of 3-week-old Emerson Ziesmer.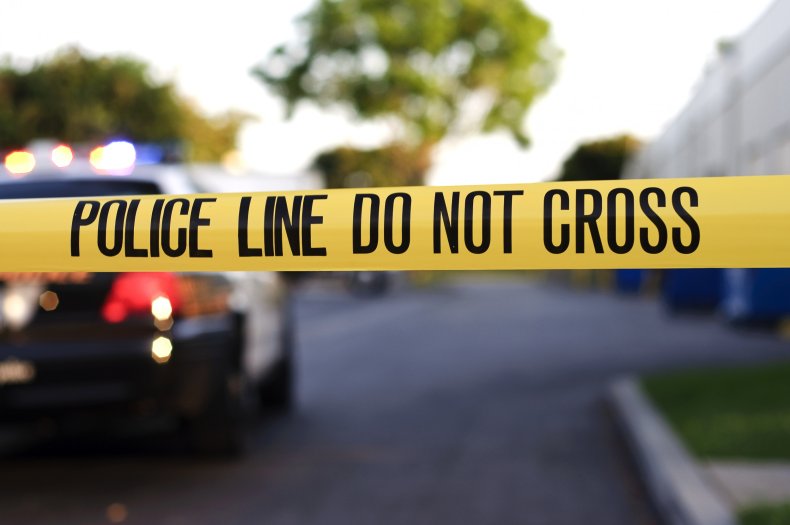 In a statement, the Carrollton Police Department said detectives found evidence during their investigation that indicated Brown was concerned about having to pay child support.
Brown and the baby's mother, who is also 17, had brought the infant to the emergency room at Texas Health Presbyterian Hospital Plano on August 9, police said.
"The mother noticed the baby had become pale and had significant bruising around his abdomen," police said in a news release.
The newborn was transferred to the Children's Medical Center of Dallas, where he was pronounced dead. An autopsy later revealed the baby suffered multiple displaced ribs and a lacerated liver.
"During the subsequent investigation, detectives found evidence indication Brown was angry at the child's mother for keeping the baby and was concerned about having to pay child support," the release added.
Brown said while he was alone with the infant on August 9, he squeezed the infant and repeatedly threw him in the air, eventually hitting the ceiling fan, police added, citing the probable cause affidavit for Brown's arrest warrant.
Elsewhere in Texas, a man was arrested and charged in the killing of three people whose dismembered bodies were found inside a burning dumpster las week.
Fort Worth Police said 41-year-old Jason Thornburg was arrested on Monday and charged in the killings. Thornburg reportedly told officers he had killed two other people, and that he believed he was being called to carry out sacrifices.