Teen Inspired By Columbine Shooting Launches Knife Attack At School In Russia
Russian investigators said a 17-year-old boy attacked a student and a teacher with a knife at his high school before harming himself with the weapon and attempting to burn the building down.
The incident took place in the city of Sterlitamak, Bashkortostan, on April 18. The state's Investigative Committee said the student entered a computer science classroom with a knife, using it to cut the hand of one student and stab the teacher.
He poured fuel around the classroom and set it on fire, triggering the alarms, then wounded himself with the knife. In the commotion, a scared girl jumped out of a window, falling two floors and hurting herself.
No one was injured by the fire. The attacker, his victims, and the girl who jumped out of the window were all taken to hospital.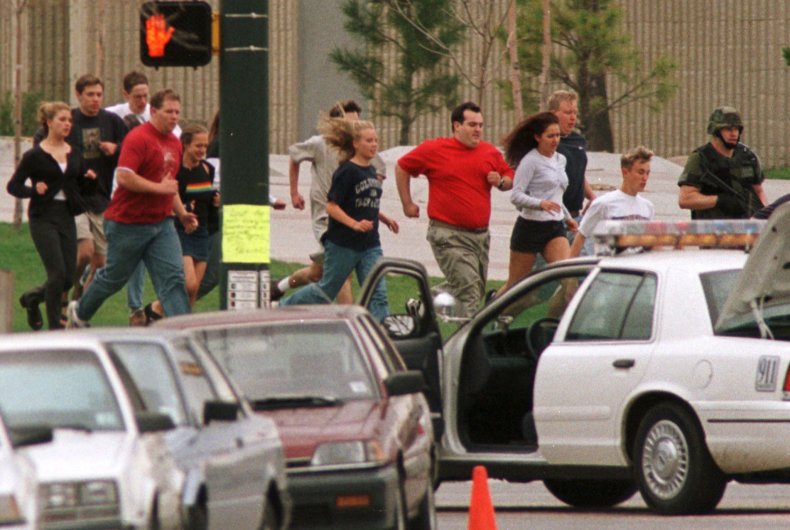 The Investigative Committee said warnings about the teenager's aggressive behavior had been given in the past to authorities responsible for preventing youth crime. The teenager was part of the school's correctional class.
A separate case has been opened by the Investigative Committee into potential negligence by the officials warned about the boy's concerning behavior in advance of the attack.
According to the Moscow-based news agency TASS, the boy's page on VK, a Russian social media site, contained hateful material. He had also shared a video about the 1999 Columbine school shooting just before he launched his own attack.
TASS reported that he had been posting images and videos about Columbine and other murders since late February.
The Columbine High School massacre on April 20, 1999, in Colorado left 15 people dead, including the gunmen, and 24 others injured. Both perpetrators were students at the school and killed themselves after carrying out their pre-planned attack.