Teen Killed in Fight at Applebee's
A 19-year-old has died after he was struck in a fight at an Applebee's restaurant, allegedly over a social media post.
Kaleb Duckworth was taken to hospital with head injuries on Sunday night and passed away on Tuesday with his family by his side.
Deputies were called to a restaurant in Dawson County, Georgia, at about 9:53 p.m. on July 25 after receiving reports that a man had been knocked out during a fight, Dawson County Sheriff Jeff Johnson told Dawson County News at the time.
According to the sheriff's office, Duckworth was punched in the face, causing him to fall and hit his head on the floor, 11Alive reported. The altercation resulted in a severe cut to his face and injury to his brain.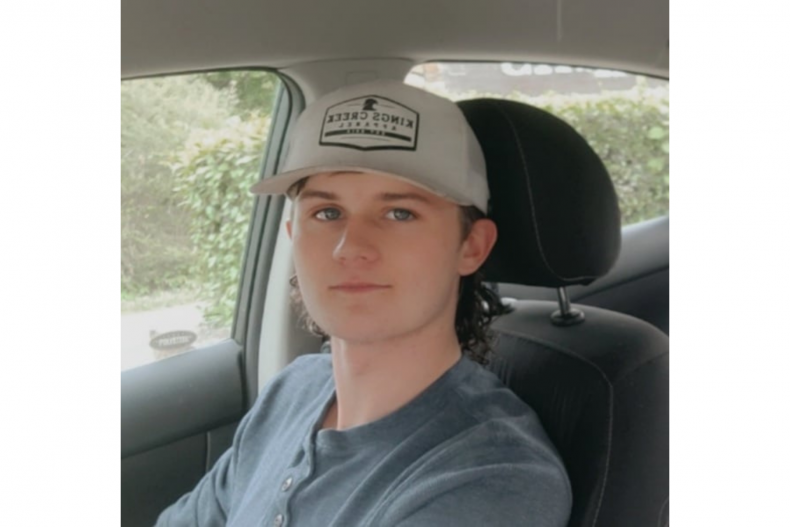 When deputies arrived on the scene on Bethel Drive, Duckworth was reportedly unconscious.
"He had dinner at Applebee's, comes out and two boys that he does not get along with were out there...he was arguing with one and the other one sucker punched him," the victim's mother, Amanda Duckworth, wrote in a Facebook post on Monday.
After several days in intensive care, the 19-year-old died on Tuesday night from injuries sustained in the attack.
"Ya'll our baby is no longer with us... he has fought a really hard fight that his body just could not do anymore," Amanda Duckworth wrote the following day.
"We're never going to be the same again.." father Tommy Duckworth told 11Alive. "I don't know where we go from here."
Duckworth's parents and one of his friends who was with him on Sunday night said the altercation started over a social media post.
"Got them bickering and that fraction of a second changed the lives of everybody," Tommy Duckworth told Fox5 Atlanta.
Zachary Goike said social media posts were exchanged with another young man they knew and just minutes later, he and two others showed up at the Applebee's restaurant where Duckworth and friends were celebrating his 19th birthday.
"Daniel said something to him, and Duck turned and started to say something back, and as soon as he did he hit him, and he fell out and I picked him up and carried him," Goike told Fox5.
Amanda Duckworth described her son as "a good all American country boy" who loved to fish and loved fast trucks.
"My son had the biggest heart," she told Newsweek. "He was so genuine, so humble he had a quirky sneaky smile. He never met a stranger and just wanted everyone to be his friend. His family and friends were everything to him."
The day before Duckworth was knocked unconscious he celebrated his 19th birthday with his family on the river near their home.
"He wasn't your typical teen that distanced himself from his parents. He always wanted us to hang out with him. He is gonna be missed," his mom added.
She also noted that her son was an organ donor and he will be saving five people's lives.
"His organs have all found homes and he will be saving 5 people.. 5 people will keep their lives because of our baby," she said.
Investigators believe 20-year-old Daniel Lee Roberts threw the punch that knocked Duckworth unconscious.
Roberts is currently facing charges of aggravated assault and aggravated battery, according to Dawson County News.
The Dawson County sheriff has also said there may be additional charges following the news that Duckworth died from his injuries.
The investigation is ongoing.
Newsweek has contacted the Dawson County Sheriff's Office for comment.