Farrah Abraham Gets Slammed on Instagram for Possibly Altering Picture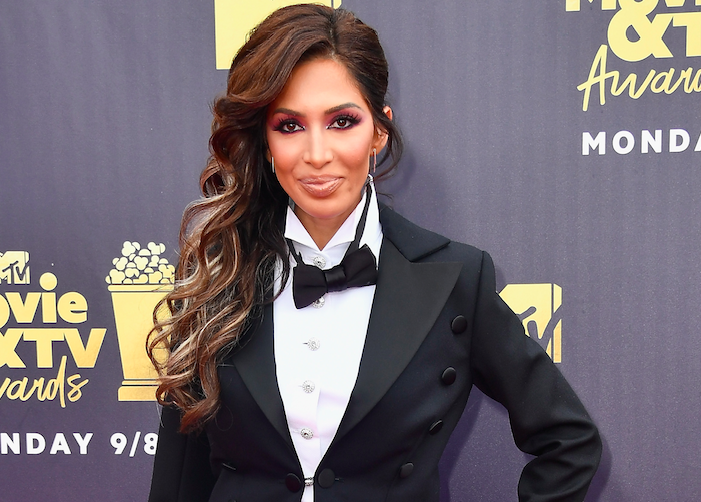 Former Teen Mom OG star Farrah Abraham was slammed on Instagram after she posted a picture for the Fourth of July. While IG users didn't have a problem with her message, some accused her of altering the image.
"For the I-N-D-E-P-E-N-D-E-N-T. The leaders, the doers, the disrupters, no better way than celebrating your 'survivor journey' on #independenceday stay true to your focus, your ambition, your drive your overcoming is noticed and recognized on this very day," she wrote on Wednesday. "Cheers to the independent success stories. GOD BLESS THE USA."
The post received more than 118,000 likes and over 1,500 comments from her 1.3 million followers. Typically, an average post from Abraham garners a few hundred comments.
The TV personality has had multiple cosmetic procedures done and some were performed before she was 21 years old. The mother-of-one confessed to three breast augmentations, a nose job, chin implant, lip injections and two vaginal rejuvenation surgeries. When she had her backside tightened, she had her 8-year-old daughter, Sophia, take pictures for social media.
Abraham didn't respond to the naysayers on social media. Instead, she posted of throwback photo from when she opened her frozen yogurt store, Froco Fresh Frozen, outside of Austin, Texas, in 2016. While the store closed last week, Abraham insinuated there was a second location coming soon.
Abraham, 27, is arguably one of the most controversial TV personalities to emerge from MTV's Teen Mom spinoff series. She broke away from her MTV fame when she created a sex tape with controversial porn star James Deen in 2013.
Backdoor Teen Mom was originally supposed to be shopped as a leaked tape, but it was soon revealed that the two planned the film. Deen called the experience a "drama train," while Abraham accused the porn star of drugging and raping her.
"James Deen raped me for his benefit of fame. He conspired against me with others that I thought were my friends at the time and that was very hurtful," she told Daily Mail Online in 2015. "I let it all go and I wanted to move on; due to the public and others in the media believing an abusive womanizer, sex addict, disgusting, unprofessional, adult entertainer's lies."
Deen, whose birth name is Bryan Sevilla, was also accused of rape by his ex-girlfriend, adult star Stoya. "That thing where you log in to the internet for a second and see people idolizing the guy who raped you as a feminist. That thing sucks," she wrote on November 28, 2015. "James Deen held me down and f***ed me while I said no, stop, used my safeword. I just can't nod and smile when people bring him up anymore."
Deen denied the allegations against him. "All of the accusations are from either ex-girlfriends or events that happened on set," Deen told The Daily Beast at the time. "If at any point I pushed boundaries past the point of comfort, I am sorry. I have always tried to respect peoples' limits and safe words and operated within that space. If someone expressed anything to me I honored the request with the fullest care."