Farrah Abraham Reveals The Best Sex Advice She Would Give Everyone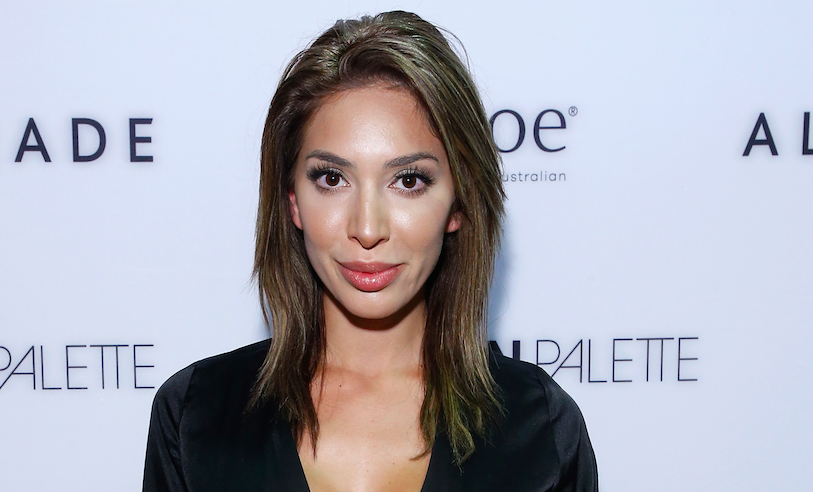 Former Teen Mom OG star Farrah Abraham is subbing in as a therapist, giving out therapy through adult video site CamSoda. Anyone can sign up to received advice from the entrepreneur, but it doesn't come cheap. Abraham is charging couples $5,000 for a 30-minute session.
So what would sex advice from Abraham be like? For one, she promises to keep things confidential. When asked about the craziest story she's ever heard, Abraham remained silent. She decided to give therapy a try because "I get asked every day for advice on relationships and sex so it's no surprise I'm having therapy sessions," she told Newsweek in an email interview.
Abraham, 27, admitted it can be difficult for couples who have children to balance their private lives and family lives, but she offered one important piece of advice for parents trying to do it all. " Listen to 'The Rules.' It's my old school favorite on Audiobook for 45-minutes," Abraham told Newsweek. "[It's] for everyone and literally has saved marriages, gotten engagements and much more. It's a great starting place."
When it comes to virginity, Abraham cautioned people to stay true to their values. She famously had her daughter, Sophia, when she was 16 years old. Abraham first appeared on MTV's 16 and Pregnant and then went on to star on Teen Mom OG before ultimately leaving the show.
"Losing your virginity should be held for the right person. If not, that's fine too, but I always say it's better to not start sex. Once you start it does not stop. I felt the right person and time was when I was almost 16," she said. "Now I say wait as long as you can with your values so your happiest."
She cautioned waiting until both people are ready before becoming intimate. " Some couples wait and some do not," she said, "So do what makes sense for both of your values and timing. One person should never rush the other."
Abraham first announced her new venture on Instagram Saturday. She cited being on VH1's Couple's Therapy to going to therapy sessions herself in Los Angeles as her qualifications.
"My ability to communicate honestly and my openness sexually allows for groundbreaking live sex therapy sessions via webcam aka Farrahpy," her ad on CamSoda explains. "My real life tips are best experienced in real time where I can help couples get comfortable with each other and explore new ways to enjoy themselves in and out of the bedroom."