'Teen Mom 2' Star Kailyn Lowry Explains Why She Canceled Plastic Surgery with Dr. Miami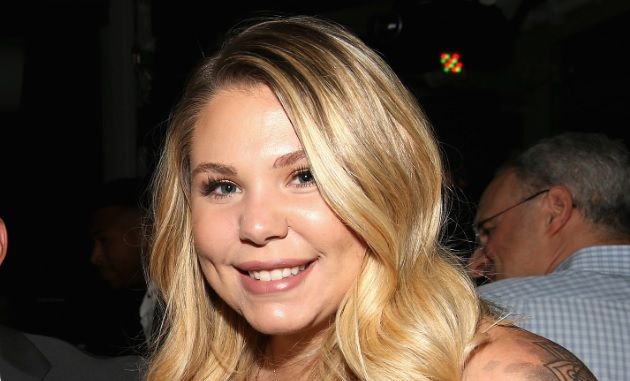 Teen Mom 2 star Kailyn Lowry flew to Miami from Delaware to get plastic surgery with celebrity doctor Michael Salzhauer. But on Sunday, shortly before she was supposed to go under the knife, she backed out of the procedure. Lowry took to social media Tuesday to explain why.
"I won't lie to y'all, I came to Miami for lipo & a boob job. But hours before my surgery I decided I don't want to go through with it," she tweeted. "When I get home I'll use the money I was gonna spend on surgery for a nutritionist & get back into working out."
Her original post was liked nearly 8,000 times by her 1.37 million followers.
Lowry, 25, told Newsweek on Wednesday that she became skittish before her surgery with Salzhauer, who is best known as Dr. Miami. "I'm so appreciative that Dr. Miami was willing to work on me and with me, but I just felt super anxious about it and decided that I wanted to hold off and wait a little longer to give myself a chance to make the changes on my own with working out," Lowry said in a written statement. "Dr. Miami and his staff are great, and it has nothing to do with him or anything negative."
Dr. Miami told Newsweek that Lowry was indeed scheduled to have a breast lift and liposuction. And while people fly from all over the world to get work done by Salzhauer, he admitted cancelations happen "from time to time."
"Things come up. That's life," the Florida-based surgeon said about Lowry canceling. "She wanted to spend time with her family and I totally understand it."
Lowry said she wanted to eat healthier and work out to fix her body after welcoming her third child, Lux Russell, in August. But Dr. Miami said there are no exercises a woman can do to fix breasts that sag after pregnancy. "Surgery is pretty much the only option," he told Newsweek.
Lowry previously had surgery with Dr. Miami, undergoing a Brazilian butt lift, tummy tuck and liposuction in January 2016. She opened up about her decision to undergo cosmetic surgery in her book Hustle & Heart.
"I care how I look. I knew that being satisfied with my outer appearance would give me the confidence I needed to face the world head on. For me, the things that I wanted to change about my body were nagging little distractions from the deeper missions I wanted to work on," she wrote. "My decision to get plastic surgery came down to one simple thing: I'm human."