Teen Mom OG star Tyler Baltierra is redirecting the conversation after his 4-year-old daughter, Nova, had a tantrum on Monday night's episode after some viewers accused her of suffering from "abandonment and anxiety issues." Baltierra defended his family.
"Wait...so a kid throws a fit nowadays & we're calling it 'abandonment anxiety issues'!? I must have not received that memo, but thank you to all of the social media child therapists for this new diagnosis," the 27-year-old wrote Monday.
His wife and Nova's mother, Catelynn, also chimed in. "Also I nova was FINE two minutes after I left! That was my first time by myself in MONTHS!!! And it was my birthday! If you are a parent you know that sometimes u need me time!" she wrote. "Love the block button! Keep on saying dumb crap so I see you and can block! Also HUGE thank you to all my supporters I see you and I LOVE you!!!!!"
As fans of Teen Mom OG already know, Catelynn has left several times to get treatment for depression and anxiety. On Monday's episode, she revealed "it's OK to not be OK" and gave advice to anyone who might be suffering with mental health issues.
"Don't be ashamed, talk to somebody, and find a therapist you like, even if you have to go through three," Catelynn said. "You can get through it and change as long as you are willing to put in the work. Remember that your past does not define you."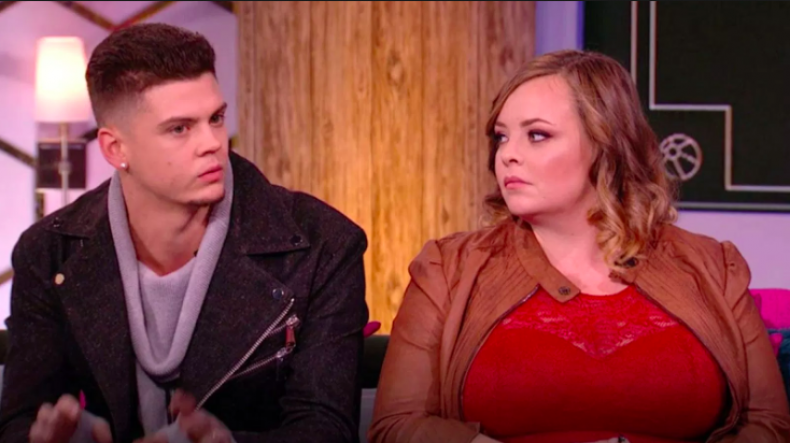 Her strength came off the heels of a month-long separation from Baltierra, which also helped her. "If he ends up wanting to divorce me, I guess, whatever, I'll be sad, but I don't f---king need you," she Tyler her views on divorce. "I could do this on my own. If you were to leave, I could be a mom—I could be a bada-- mom and not even give a s---."
But she doesn't want to leave Tyler. "I grew a lot more independent during our separation, so now that we're back together, I don't want Tyler to feel like he's my caretakers again," Catelynn said. "I don't want Tyler to feel like he's walking on eggshells around me again, because I'm stronger than I was before the separation. So I want to communicate openly so resentment doesn't build up."
Don't miss Teen Mom OG when it airs Mondays at 9 p.m. ET on MTV.