Teen Obsessed With 'Male Sacrifice' Stabbed Boyfriend During Sex While Dressed Like a Clown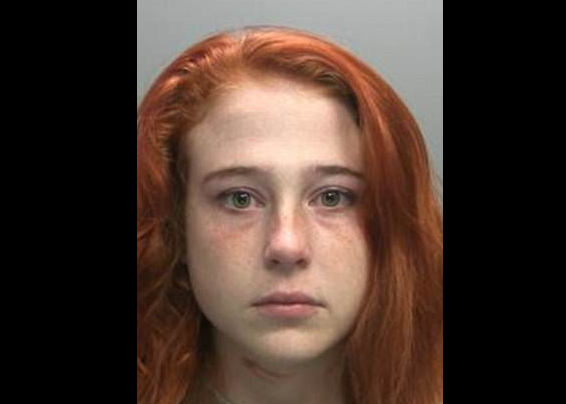 A British teenager was sentenced to 11 and a half years in jail on Wednesday for stabbing her boyfriend several times during sex.
Zoe Adams, 19, of Wigton, Cumbria, had clown make up on her face when she covered Kieran Bewick's, 17, head with a pillow and stabbed him five times in the chest, arm and thigh last July in her bedroom, according to a police report.
Following the attack, authorities found disturbing images on Adams' iPhone, including a blood-soaked woman with a caption that read: "Murder is like a bag of chips: you can't stop after just one".
The court were also shown a text message she had sent to Bewick prior to the attack, that read: "I don't think about males unless said male is strapped up and being used as a human sacrifice—you should be grateful you are not part of it."
Adams shrugged off this evidence as a joke and claimed that she had no recollection of the stabbing. However, Judge James Adkin, dismissed her defense and said her "cruel and sadistic" actions were those of someone who deliberatly intended to cause harm, reported The Telegraph.
Adkin added that the attack was premeditated, citing the duct tape and knife that had been taken into her bedroom prior to the attack.
"You had decided to cause serious harm to Mr Bewick during sex," Adkin said. "I am sure that by that time you had already become disinhibited by drink and drugs and the more sadistic side of your personality had come to dominate."
Bewick, an aspiring fantasy novelist, survived the attack but was left was life-threatening injuries, including a collapsed lung.
In his victim impact statement, Bewick said he is going to be emotionally scarred for life and that the attack will further exacerbate his fear of clowns.
"I struggle with the knowledge that someone I genuinely cared about would do this to me. Just after I got out of hospital, this thought played on my mind a lot," he said.
"But having had time to think about it, I am convinced that she planned it. It wasn't personal. She was going to do it to someone and it just happened to be me. Strangely, that makes it easier to deal with."