Teen Praised for Snapping at Family Over Brother's 'Overwhelming' Schedule
A teen has been praised online for standing up to her family members over her brother's "overwhelming" sports schedule.
Published to Reddit's popular r/AmITheA**hole forum, a teen under the anonymous username u/throwaway_accnt_0 shared her story to get the opinions of the "AITA" community. The viral post has over 7,000 upvotes and 500 upvotes.
The original poster (OP) began her post by explaining that she has a twin brother named "Cody" and they both are athletes. She participates in cheerleading while Cody plays football, basketball, baseball, hockey and lacrosse.
The OP wrote that he is "constantly seeking approval" from both his father and stepfather. The two usually don't get along but when it comes to Cody's sports, they are "best friends." If Cody was to quit one of the sports, his fathers would complain and say that he was "picking favorites."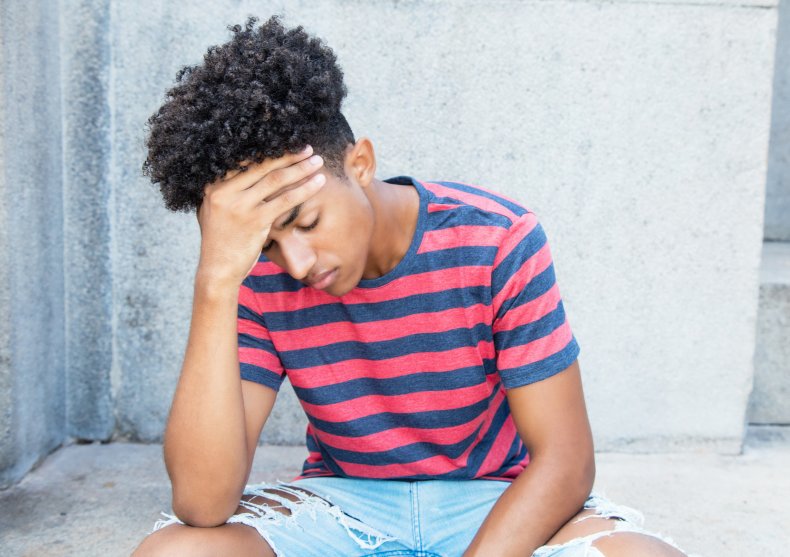 "It's so dumb," the OP wrote, "Sometimes Cody's schedules clash or get so overwhelming to the point where he'll lay on his bedroom floor for hours and dissociate. It's been like this since he was like 10. My mom and step mom think it's just men being men and that boys enjoy sports so Cody probably doesn't care but like there's a limit to everything right?"
The entire family got together for a celebratory lunch for the OP's older sister before she went to college. After the meal, her sister asked if the OP and Cody wanted to go to the mall. The OP said yes and Cody wanted to go with them but their father said that Cody had baseball practice.
She said, "Cody tried asking if he could sit out one day since he hasn't missed a single practice of anything in his life but our step dad joined our dad's 'practice makes perfect' speech and backed out. They then tried using ME as an example. 'Oh Ashley's never missed a day of practice and look at her! Medals and trophies for days!' I thought this was ridiculous. I've missed plenty of practices and Cody has more awards than me.
"I asked them if they were being serious and told them what I just mentioned. My dad kept telling me to be quiet but I called him and my step dad losers that need to realize that Cody is a human being with limits, not a doll they can program or play with. Both of them were very embarrassed. My dad told me that I was being very disrespectful. My mom joined in and said I was reading too much into the whole thing and that they're men and I simply won't get their dynamics," she continued.
Many family members urged the OP to apologize.
Newsweek reached out to u/throwaway_accnt_0 for comment.
How to tell if your teen is overwhelmed
A child's teenage years can be very stressful. There are various factors that can make a teenager feel overwhelmed including academics, relationships and peer pressure.
According to verywellfamily.com, some signs that your teen can be overwhelmed include headaches, abdominal pain, sleep problems, educational problems, increase irritability, social life changes, frequent illnesses, negative changes in behavior and a general sense of worry.
If you fear your child may be overwhelmed, yourteenmag.com has many tips including setting priorities and realistic goals, listening to their feelings, helping them practice self-care, keeping a routine and supporting your child's decisions.
Redditors reactions
"[Not the a**hole], it needed to be said and it's sad that no one has said it before. Good for you for standing up for him. When your brother has a break down because of the pressure your dad & step dad will be there all confused as to why that's happened," u/Vivid-Rent7730 wrote, receiving the top comment of over 10,000 upvotes.
U/dontscreamimscared said, "[Not the a**hole] - somebody has to stand up for your brother and since both mums in this scenario fail to do so, your brother is lucky to have a sister like you! Both your dad and stepdad are the [a**holes] in this scenario. They need to grow up an realise that your brother quitting a sport from either "side" that that doesn't count as him "playing favourites". God, they sound so immature!"
"[Not the a**hole]. You are a good sister. I wish I could give you a hug. Please give Cody hugs and let him know you are there for him. He probably wants love and approval from his fathers and they can't put their egos aside," u/dirtywetdreams praised the OP.
U/KnittingforHouselves commented, "You did the right thing and were a good sister, the "it's a men thing, we dont get it" is such a stupid old mentality. Stand up for your brother, he obviously needs someone to do that. [Not the a**hole] and you have my respect for what you did, standing g up to your family is not easy."
Newsweek has published several articles regarding teens including a mom who was praised for making her son pay his friend's medical bills, a teen who was backed online for getting her family evicted and a mother bashed for kicking her teenage daughter out to make room for her "hobby."
If you have a similar family dilemma, let us know via life@newsweek.com. We can ask experts for advice, and your story could be featured on Newsweek.