Teen Rushed to Hospital After a 4-Foot Snake Bit Him When He Sat on the Toilet
When you're in a rush to use the bathroom, the last thing on your mind is to check the toilet. But one teen in Thailand likely wishes he took a look around the bathroom before he went to relieve himself, because as soon as he sat on the toilet on Tuesday he was bitten by a snake.
Siraphop Masukarat told Thailand's ViralPress on Wednesday that he was watching videos on his mobile phone while using the john when—out of nowhere—he felt an excruciating pain in his penis. The 18-year-old looked down only to discover that a python had its jaws clenched around the tip of his genitals.
"I was using the toilet but a few moments after I sat down, I suddenly felt pain in my penis. I looked down and saw there was a snake hanging in the toilet. Then there was blood everywhere," Masukarat explained. "It was only a small snake but its bite was so strong. I hope that my penis can recover."
Masukarat said the snake was still attached to him when he stood up. After he slammed the serpent into the bathroom door, it finally released its grip, leaving the teen in immense pain as blood rushed out of his genitals. His mother attempted to soothe him while they waited for emergency responders to arrive.
Doctors were able to treat Masukarat quite easily. Since the python was not venomous, all that was needed was a bit of sterilizing and a few stitches. "The doctor said my penis can be used as normal soon," Masukarat said.
Back at his home, handlers found the snake coiled up in the toilet. It was removed and released safely back into the wild.
Believe it or not, Masukarat's incident isn't the first time that someone's been attacked by a reptile in the bathroom. Elsewhere in Thailand, a woman nearly lost consciousness after a snake bit her on the thigh while she was using the restroom.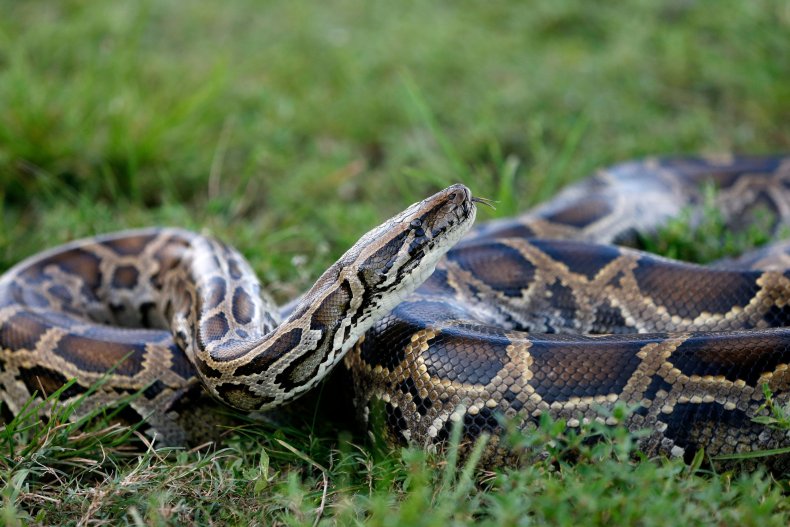 The woman's daughter shared the harrowing experience on her Facebook page in January, and said that her mom first attempted to get the snake off of her by pulling its head, but it only clamped down harder. Then she tried to cut it with a knife but she ended up cutting herself. Eventually, the woman's son came in and beat the snake with a hammer and it finally released its hold on her thigh.
And back in 2013, an Israeli man was rushed to the hospital after he was also bitten by a snake on the penis during a bathroom break.