Teen Soccer Team Trapped in Cave Remain Missing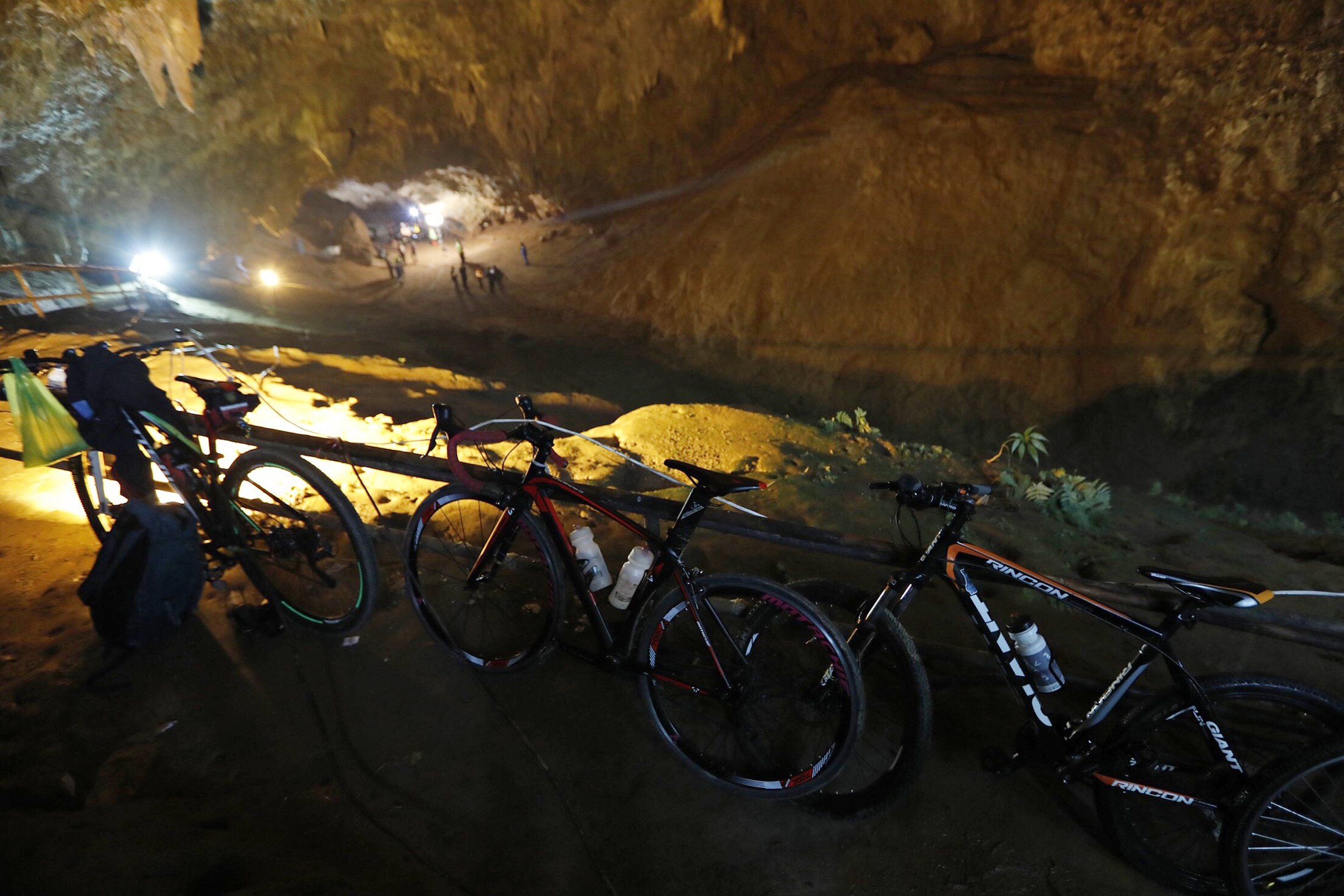 A group of teenage soccer players and their coach are still missing in Thailand Monday. Authorities have ramped up the search effort for the boys, who are believed to be trapped in a cave.
The 12 soccer players and their coach have been missing since Saturday. Local media reported that the team is believed to have entered the cave after a practice session, before a flash flood trapped them in the rock structure as rising waters blocked their exit.
The team's bikes were found outside the cave's entrance.
Local authorities were joined by the Royal Thai Navy as the search entered its second full day in northern Thailand.
"We have been working almost 24 hours but there are many limitations, the caves are pitch dark and very low level of oxygen in some areas, and scattering rains just made our task more difficult," Kamolchai Kotcha, a Thai national park official, told CNN.
The Royal Thai Navy's Underwater Demolition Assault Unit has issued several updates on Facebook. They have found no trace of the boys or male coach except for handprints on a cave wall.
Park officials traveled nearly 2 miles into the cave system to find the boys initially, before having to stop due to heavy rain, according to Bangkok Post. The cave that the team entered is supposed to be off-limits during Thailand's rainy season.
Thailand experiences wet season between May and October, according to the Tourism Authority of Thailand.
"Right now, our family is hoping that the children trapped inside will have formed a group and are safe and waiting for officials to go in and save them in time. That's what I'm hoping," the father of one of the boys told Thai PBS.
Sand and debris have caused blockages in the caves.
A Navy official was still optimistic Monday and told Reuters he believed they would find the boys.
"I believe they're all still alive but they might be exhausted," Rear Admiral Arparkorn Yookongkaew told the wire service. "We should get good news today."