Teen Taking Great-Grandmother to Prom Brings Many to 'Tears'
Prom is often seen as a rite of passage for teenagers around the country. One teenager, though, flipped the script and rather than bring a romantic partner or friend he decided to invite his great-grandmother to join him at the event.
KFYR-TV in North Dakota reported that Watford City High School senior Dakota Wollan told his parents he did not have anyone in mind to invite to the upcoming dance. His dad, in turn, made the suggestion that the teen invite his 92-year-old great-grandmother, Madeline Miller, who did not make it to her own prom decades ago.
Miller told the outlet that she doesn't remember if the school even held proms when she was a teenager.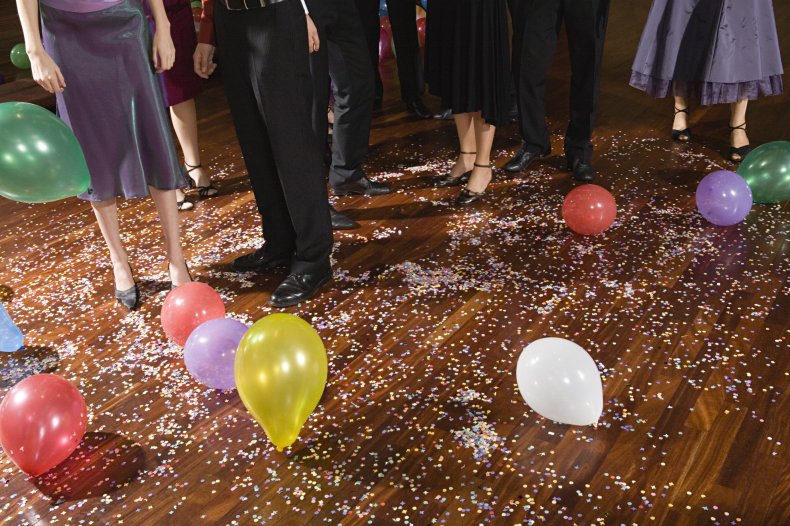 As has become a trend with many prom dates, Wollan decided to ask his great-grandmother using a "promposal."
"I have this old truck she gave me, it's a 1985 Ford she handed down to me and I got it running again. So, I took that truck and made a sign," Wollan told the outlet.
The sign said, "Can I take you to prom in this old truck?"
According to a 2014 survey from YouGov, over half of Americans did not attend prom. Of those people, the survey found, just over half went with a date.
"Overall, this means that only 24 [percent] of Americans had the 'typical' experience of attending prom with their high school sweetheart," the research found.
Of those surveyed, over half found that prom was "overrated" while 41 percent said it was important.
Wollan's great-grandmother told the outlet that she wondered why her great-grandson would want to bring her to the event.
"I was just wondering why he would want a 92-year-old going to prom with him when there are so many young girls in the school," she told KFYR-TV.
Wollan said if his great-grandmother had told him no, he would have sat the entire thing out.
"[S]o thanks to her I got to make a memory for my last prom and her first prom," he said.
The teen said the duo "brought tears to many people's eyes."
The two danced the first dance together and then Wollan brought his great-grandmother home.
A few years back, a similar story made headlines when an Indiana teen decided to bring his 93-year-old great-grandmother to junior prom.
After getting special permission to take a date over age 21 to prom, Drew Holm formally asked his great-grandmother to accompany him to the dance, WAVE reported in 2015.