Teen Who Stabbed Classmate to Death at Knife Awareness Course Jailed for Life
An 18-year-old who stabbed his classmate to death at a knife awareness course has been jailed for life.
Vladimir Nachev, then aged 17, stabbed Hakim Sillah with a 10-inch knife at a community center in London in November last year.
Sillah was stabbed twice in the chest and died in hospital later that day, Met Police said.
The pair were both enrolled in a 'Knife Crime Awareness' program at the Hillingdon Civic Centre in Uxbridge for minors with previous weapons-related offences.
However, despite the nature of the course, Nachev arrived at the center on November 7 with a knife concealed in his possession, Isleworth Crown Court heard.
After stabbing Sillah, the teenager immediately fled the scene and "hid the 25cm [10 inch] long Rambo-style knife in woodland near his home address", police said.
He was arrested shortly afterwards and taken into custody.
Nachev tried to claim his actions were in self-defense. However, the court heard he had already attacked Sillah previously with a knife and had sent him a series of abusive and threatening messages.
Homicide detectives also found incriminating texts on Nachev's cell phone that revealed a message he had sent to a friend shortly after Sillah was fatally stabbed.
"I'm going jail ... I cheffed [stabbed] up hakz again inside yot," Nachev had written.
The teenager's internet search history also revealed evidence that he had planned the attack.
Investigators found a series of internet searches made on his phone during the month prior to the attack under "fatal stabbings," "teen killers," "moments teen killers chase rival stab death," "gbh section 18," "quadruple stabbing'" "bail for murder," and "teenager sentenced for stabbing."
And just days before Sillah was stabbed, Nachev had made searches for knives, hunting knives, zombie knives, swords, and samurai and knife boxes.
In court, Nachev claimed his actions were in self-defense.
However, Detective Chief Inspector Vicky Tunstall, of the Met's Specialist Crime Command, argued the 18-year-old was a "highly dangerous individual".
"The search history on Nachev's mobile phone, shortly before the fatal stabbing, demonstrates that he was a highly dangerous individual, who was intent on carrying out a violent attack," Inspector Tunstall said.
"Despite this being a 'Knife Crime Awareness' course, both Nachev and Hakim turned up with a concealed weapon.
"Hakim's death is another tragic example of a young life lost at the hands of another young man, over a seemingly trivial matter."
In sentencing, Judge Pushpinder Saini QC described the situation as an "unprovoked attack of exceptional violence" and said Nachev had "an obsession with knives."
"The cruel irony of the fact you took with you, and used, this weapon on a course which was intended to give you an awareness of weapons hardly needs stating," Judge Saini said according to court documents, as seen by Newsweek.
"[The victim] had done nothing and said nothing to cause you to attack him.
"Having murdered Hakim you calmly left the center, concealing the weapon in your trousers... you were clearly distressed about what you had done."
Nachev was charged with murder on 8 November and remained remanded in custody until his trial in August this year.
He was found guilty of murder by a jury on Monday at Isleworth Crown Court.
He was also found guilty of wounding another teenager with intent during the same incident.
Nachev is said to have smirked as he received his sentence, provoking emotional responses from Sillah's family and friends.
Sillah's mother, Saranbah Sillah, described her son as her "friend and confidant."
"This is a heavy burden for me to carry, and one that I will carry for the rest of my life," she told the court.
"Hakim was stolen from us in an unprovoked, brutal, malicious and cowardly attack.
"The murder of Hakim has torn apart the very fabric of our family.
"In addition, this senseless attack on Hakim is a painful reminder of the knife-crime epidemic that continues to ravage our society and bring untold sadness and suffering to many families.
"This is a reminder that the betterment of a society is not a duty to be left to some, but a responsibility to be shared by all.
"Hakim is my son, my friend, and confidant. I will forever continue to live his legacy."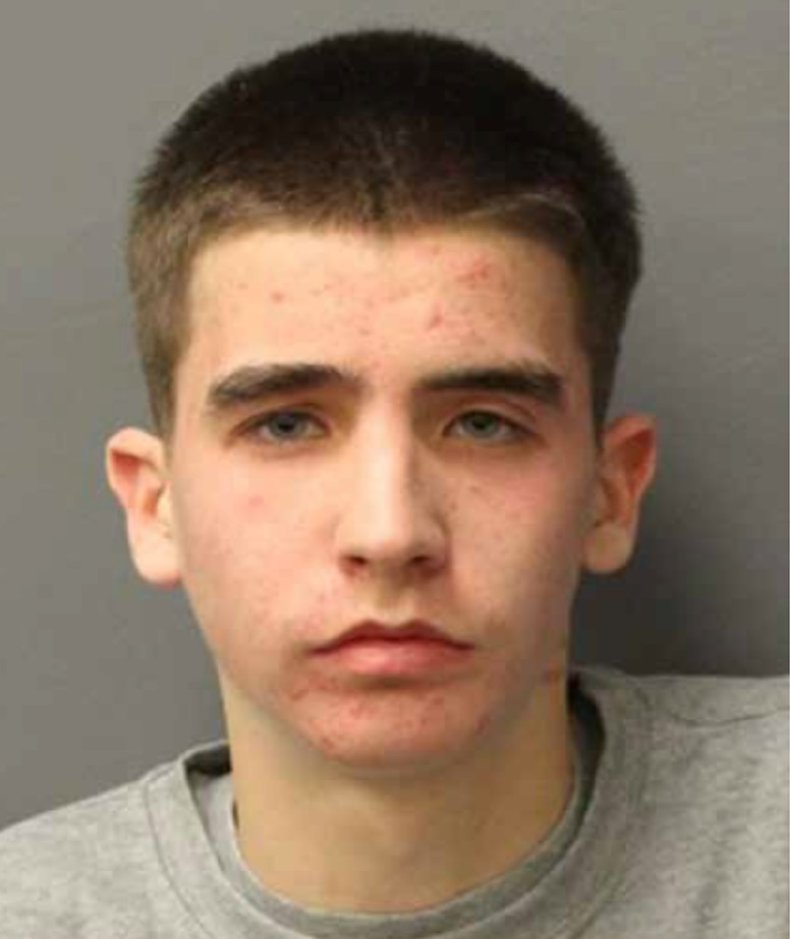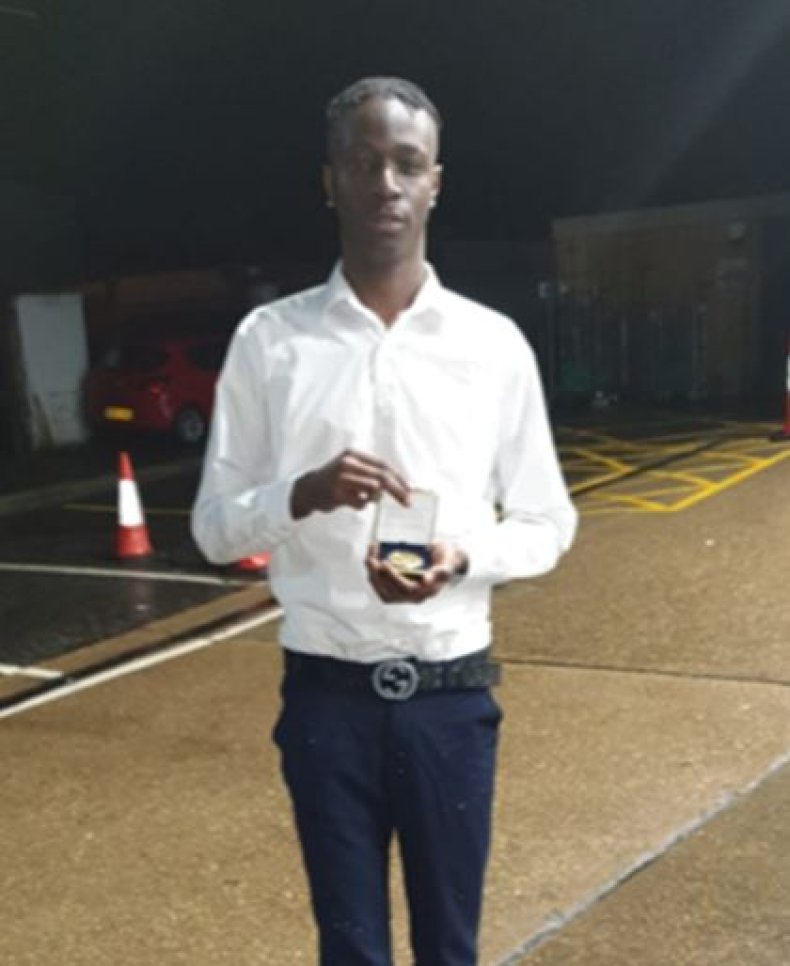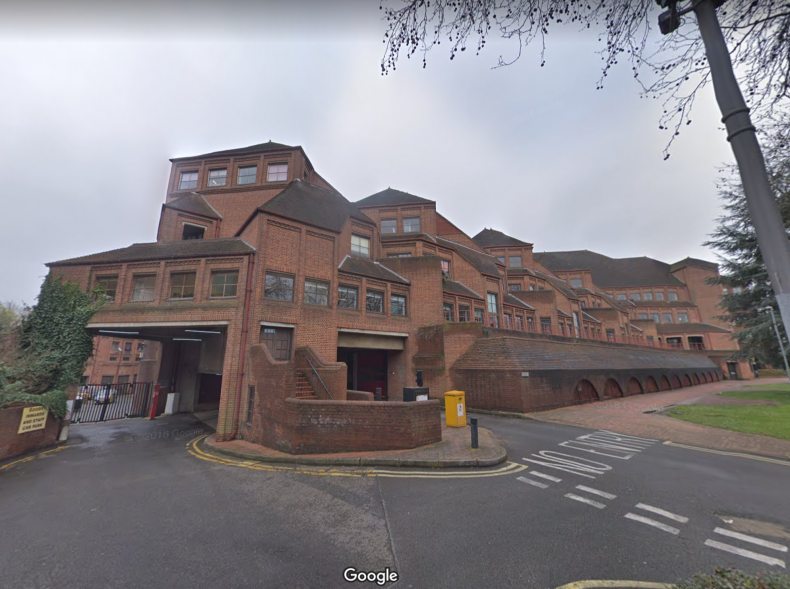 Teen Who Stabbed Classmate to Death at Knife Awareness Course Jailed for Life | World