'Teenage Bounty Hunters' Canceled: Why the Netflix Show is Ending
Teenage Bounty Hunters has been canceled by Netflix, two months after it premiered on the streamer. This makes it the 10th show released in 2020 to be canceled by Netflix after just one season, following shows like Spinning Out, I Am Not Okay With This and AJ and the Queen.
News of the show's cancelation was somewhat overshadowed by the news that fellow Netflix show GLOW was also canceled, as COVID-19 meant the streamer was unable to film such a large ensemble cast in a show that required so much physical contact.
However, it seems that it was not the coronavirus that spelled the end for Teenage Bounty Hunters, but low viewing figures. Though the show managed a 13-day run on the Netflix top 10 series chart in the U.S., reaching number three at its peak, in other major Netflix territories the show barely made a dent on the chart. In the U.K., for example, the series only managed to get to number eight, and only remain in the top 10 for three days.
Though the show was also a hit in countries like Russia, Ukraine and Austria, where it managed two-week-plus runs on the chart, the show was not a success everywhere. According to streaming charts aggregator FlixPatrol, the show is not even in the top 100 most-watched shows of the year on Netflix globally.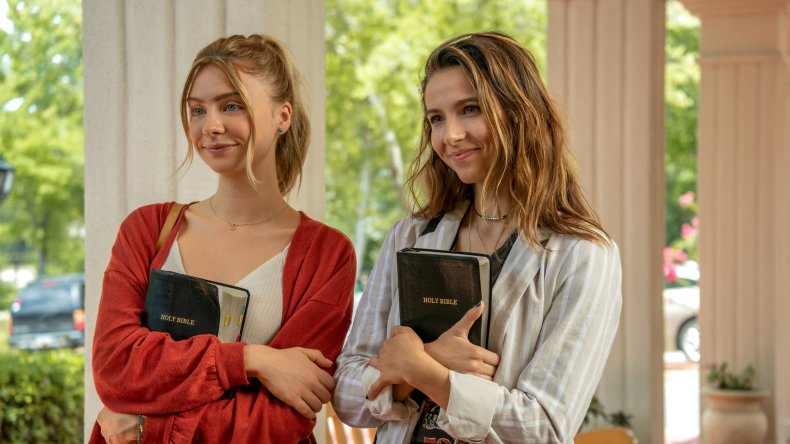 In the U.S., the show did make the top 100 of the year, and is currently sitting at number 50—under other shows that Netflix canceled this year like I Am Not Okay With This (47) and Altered Carbon (42).
When deciding whether or not to renew a show, Netflix tends to look at how many people view the show (and particularly how many new subscribers watch it) and then compare this to how much a show costs to make.
This year has been a particularly cancelation-heavy one for Netflix, with a high number of shows not making it past their first season and some big-hitters for the streamer like Dead to Me, Ozark and The Kominsky Method all being renewed for one last season.
There are a number of reasons why a lot of shows have been canceled by Netflix. As their catalog gets filled with more and more shows, each show becomes less important as a draw to new subscribers, meaning the company can be more cavalier about what does and does not continue. The coronavirus has also had a part to play, as shows become harder to make, forcing the streamer into tough decisions.
Netflix has also commissioned more and more non-English language shows over the last few years, meaning they do not have to rely so much on American shows.
Teenage Bounty Hunters is streaming now on Netflix.