A teenage boy needed surgery after getting a USB cable stuck inside his penis, having inserted it for "sexual experimentation."
The 15-year-old decided to stick a knotted cable into his urethra "in the context of autoerotism," and ended up with the two ports at each end hanging out the end of his penis.
The youngster later admitted to doctors he had "inserted the cable into his urethra to measure the length of his penis triggered by sexual curiosity," Science Direct reported.
The report, published in Issue 39 of Urology Case Reports, added the teen, in an unknown location, was otherwise a "fit and healthy adolescent with no history of mental health disorders."
Repeated attempts to remove the cable himself were unsuccessful, causing him to urinate blood. His mother brought him to the emergency room, however he asked to be examined by medical staff without his mom present.
They ran numerous tests, including a rigid cystoscopy and optical urethrotomy—both procedures involving the urethra—which were unsuccessful due to the knot in the cable. A catheter was inserted to drain 700ml of urine mixed with blood.
An X-ray revealed the exact position of the wire and the placement of the knot, and the teenager was scheduled for surgery.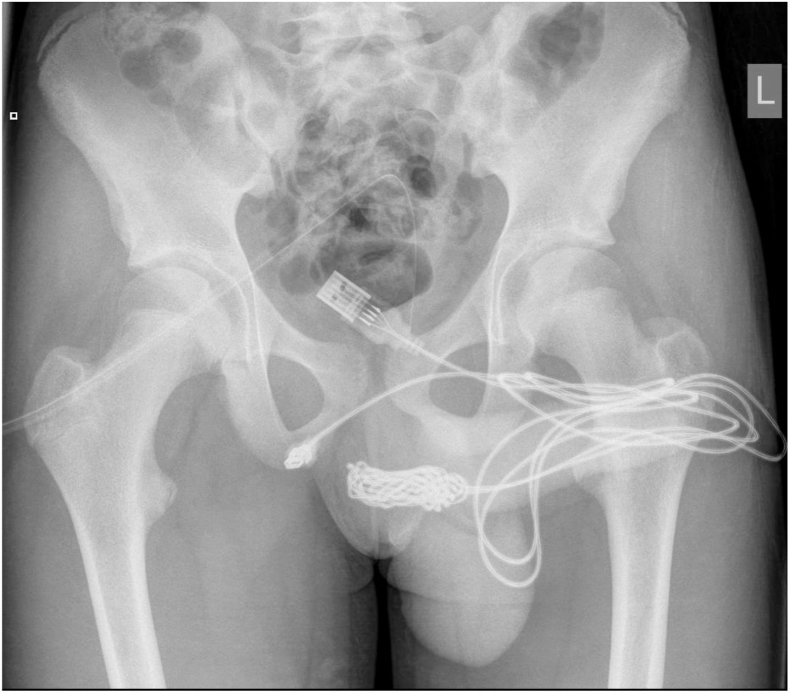 Explaining in detail the delicate procedure to remove the cable, the journal said: "A longitudinal peno-scrotal incision over the palpable foreign body was made and careful dissection was undertaken through deeper tissues, splitting the bulbospongiosus muscle.
"The knotted cable was revealed in the proximal aspect of the penile urethra and cut from the remainder of the cord. Both ends of the wire were pulled out successfully through the external urethral meatus."
His recovery was described as "uneventful," and he was discharged from hospital the next day, with a catheter and antibiotics.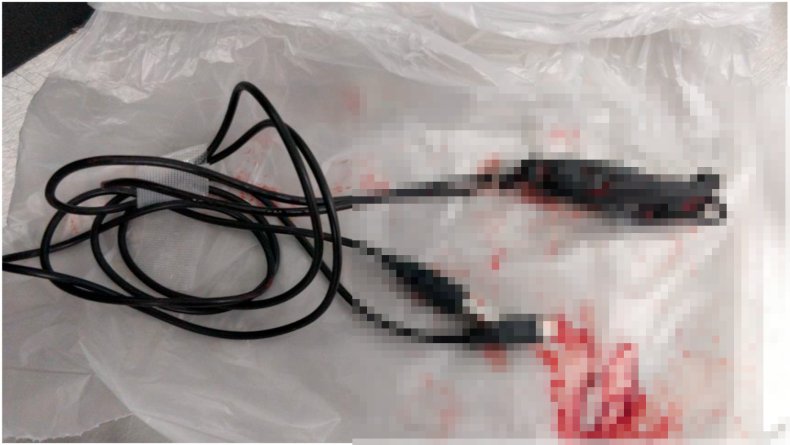 A follow-up appointment two weeks later found he had healed well, aside from possible narrowing due to scarring of the urethra. The report concluded the catheter was successfully removed, and a follow-up in the future will assess whether there was any long-term damage.
Science Direct surmised the medical event, as well as potentially motivating factors saying: "The insertion of a foreign body into the urethra is a delicate matter that may prevent patients from presenting promptly. It can have serious long-term implications. Sexual experimentation and gratification, as well as underlying mental disorders, are considered the main causes of retained foreign bodies in the urethra and bladder.
"Management varies depending on the shape and size of the object, and the mechanism of insertion. Here we describe the case of a 15-year-old boy who self-inserted a USB wire into his proximal urethra. Manual and endoscopic attempts at removal were unsuccessful. A peno-scrotal urethrostomy was performed."