'Would You Be My Teenage Bride?': Florida Teacher, 41, Arrested for Grooming, Pursuing 16-year-old Student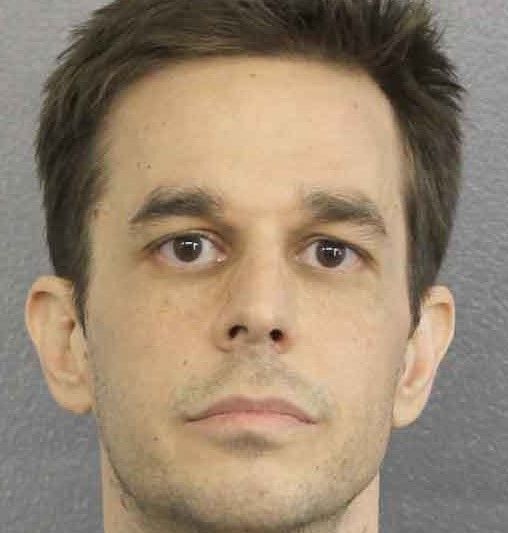 A high school teacher in Broward County allegedly asked one of his students to be his "teenage bride" and discussed whether they could elope to France.
Police said that John Teti, 41, of Sunrise, was fixated on a 16-year-old girl at Northeast High School, in Oakland Park, Florida, where he used to work as a technology teacher.
He offered her rides to school, vaped with her alone and asked her if she would skip classes so they could be together in a pattern of behavior designed to groom her for sex, a complaint affidavit stated, according to Miami news station WPLG.
Among the text messages he allegedly sent her late at night, he said: "If my wife were to suddenly die, would you be my teenage bride?"; "We should spend all summer together"; and after saying he called his wife by the girl's name during sex, asked "…Is that weird?"
Teti had been warned back in October over his contacting of students using the Remind Me app and was advised to maintain a "professional and ethical distance with his students."
The girl allegedly told him to stop and was sent a message by him in November that stated: "I think you're just avoiding me because you're afraid that if you're near me for too long, you won't be able to control yourself and you're just going to attempt to start making out with me."
She was "overwhelmed" when he found her address and sent her a package of snacks and notes, which spurred her siblings to urge him on Facebook to stop.
The affidavit also stated that Teti had told the teenager in a phone call he was worried over statutory rape charges and that it was legal in France to marry at the age of 15. "She (his wife) doesn't have to know, we can fly to France," Teti allegedly said.
On December 30, the girl's siblings alerted their father who accused Teti of being a pedophile, a claim Teti dismissed by saying the texts were a "joke."
A spokeswoman from Broward County School District told Yahoo Lifestyle that Teti was fired last Thursday and police escorted him from the school campus.
He is charged with being an authority figure soliciting or engaging in a romantic relationship. Teti has admitted he wrote the text messages and his bond has been set at $50,000, WSVN reported.
A parent of one of the pupils, Dianne Methven, told WPLG: "I just don't understand it, it makes my stomach turn."