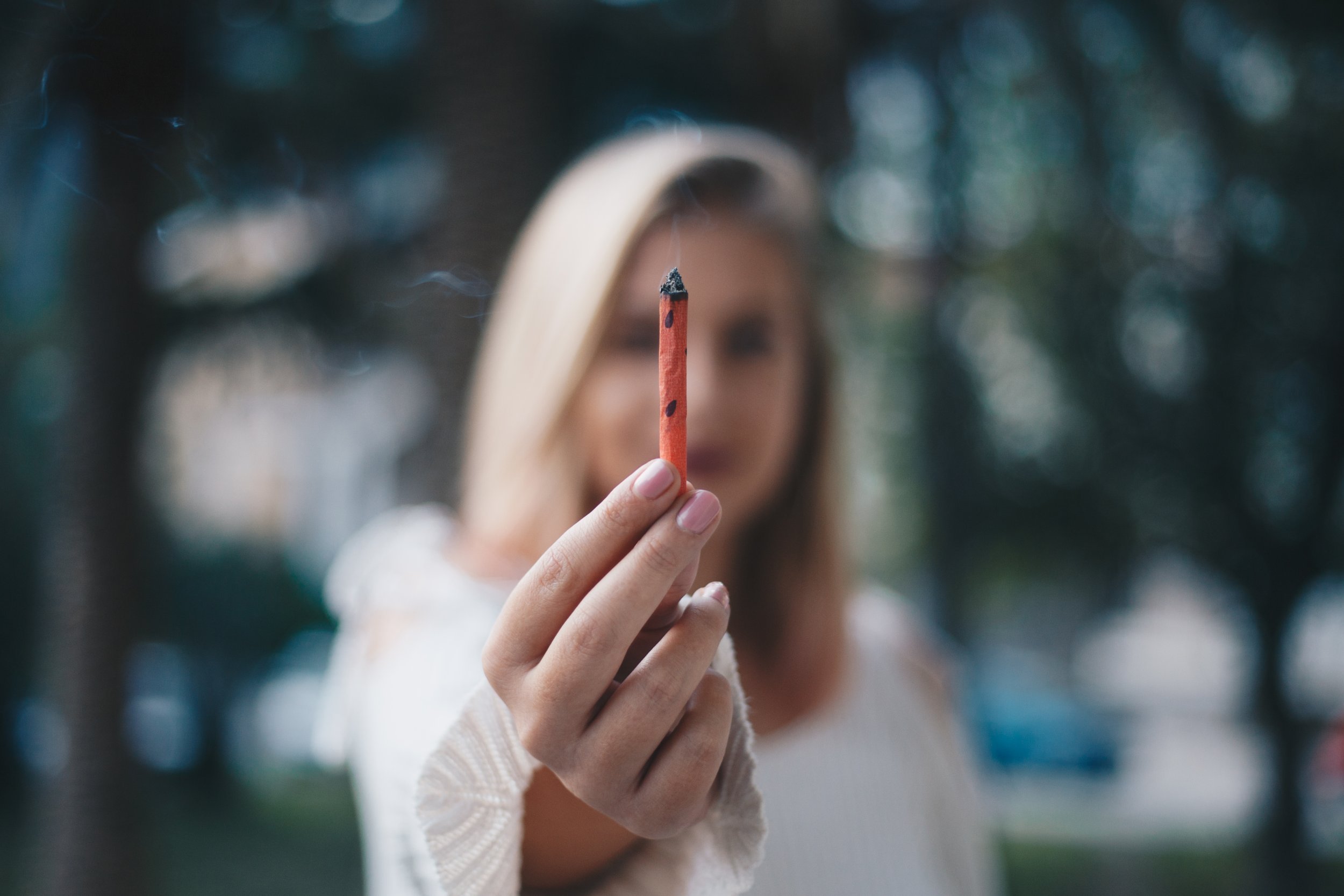 Teenagers who use cannabis could be at risk of developing problems with memory, scientists believe.
Researchers looked at 3,826 students attending schools in the Greater Montreal area of Canada. Every year from grade seven to grade 11, the team asked the participants whether they used drugs including cannabis and alcohol. They also tested their memory, visual reasoning skills and inhibition levels. On a 6-point scale ranging from "never" to "every day," participants answered how often they used a particular substance, and answered how many alcoholic drinks they'd have in one session.
Students who took part were reassured their answers would be anonymized, so they weren't put off from answering honestly. Information like the participants' socioeconomic status and sex was also collected.
Using cannabis was linked to issues with memory, inhibition control and reasoning. The same was not observed in those who used alcohol. The more often the students used drugs including cannabis, the lower their scores on the memory tests, reasoning and inhibition were, the authors found.
Past studies have linked alcohol and cannabis to issues with learning, decision making and thinking, and lower grades in adolescents and adults, the authors said.
The authors acknowledged their findings were limited because they didn't measure the amount or dose of cannabis the participants used, as the drug was illegal at the time. Now the drug is legal in Canada, they expect more users to be able to detail factors like dose and quantity accurately.
Ian Hamilton of the Department of Health Sciences at the University of York, who was also not involved in the research, told Newsweek: "The work highlights some of the cognitive problems young people experience at a point in their life when they need optimal memory, problem-solving and concentration to ensure they maximize their educational potential, cannabis appears to impair their cognitive ability.
Hamilton was surprised that the study showed the cognitive problems in young people using cannabis persisted for the follow-up period in the study. "This is counter to the findings of other recent studies which found there were few long term cognitive effects of using cannabis."
Pointing out a limitation of the work, he continued: "We also don't know how many young people just happened to use cannabis at the time the researchers assessed them, equally there could be young people who weren't using cannabis at the point of assessment but did use cannabis at other times between assessments, we just don't know."
"It is unrealistic to expect some young people not to try drugs like cannabis, if they can be persuaded to delay the age at which they use that would help them get the most out of their education, which is crucial for future employment and more," he argued.
Hamilton went on to advise users to avoid mixing the drug with tobacco, as it is "a greater risk to most young people's health when compared with cannabis."
Asked whether the findings should serve as a warning for adults, too, Christopher Hammond, assistant professor of psychiatry and child psychiatry at Johns Hopkins University School of Medicine told Newsweek this study can't provide that answer.
However, Hammond—who did not work on the study—explained past studies have linked regular cannabis use in adults to problems with executive function, short-term memory, concentration, attention, and processing speed.
"But it is unclear if these impairments represent transient/short-term deficits that resolve with cessation of cannabis or represent long-term deficits similar to those observed for inhibition and working memory from the current study," Hammond said.
The findings were presented at the 13th Annual Canadian Neuroscience Meeting, and are due to be published in the American Journal of Physiology.
This article has been updated with comment from Christopher Hammond.
About the writer
Kashmira Gander is Deputy Science Editor at Newsweek. Her interests include health, gender, LGBTQIA+ issues, human rights, subcultures, music, and lifestyle. Her work has also been published in the The Independent, The Independent on Sunday, The i Newspaper, the London Evening Standard and International Business Times UK.