Teenage Girl Allegedly Assaulted at Trump Rally, Police Seek Video of Incident
Police are appealing for witnesses amid allegations a 16-year-old girl was assaulted at a rally of Donald Trump supporters in California, ahead of Election Day.
Hundreds of Trump followers flocked to South Pasadena, California, on Sunday to show their support for the president as Tuesday inched nearer.
However, although the rally was largely peaceful, some counter protesters reported clashes at Fair Oaks Avenue and Mission Street.
During one altercation, a teenage girl claims a woman grabbed her hair, local news site South Pasadenan reported.
Now South Pasadena Police Department (SSPD) has appealed for witnesses and urged anyone who was at the rally at around 5.45 p.m. and has video footage to pass it on to police.
In a statement, the department said officers were investigating an altercation between a juvenile and sidewalk vendor.
Police said: "If you or somebody you know is in possession of video of the actual altercation, SPPD Detectives would like to obtain it."
Anyone with information or video can contact South Pasadena detectives on (626) 403-7280 or by email at pddetectives@southpasadenaca.gov.
SSPD Sgt. Robert Bartl told the South Pasadenan that the crowd peaked at about 350 people and no permit had been required or issued for the rally.
The website reported that supporters were sporting signs, waving flags and sounding car horns as they made their way along the city streets.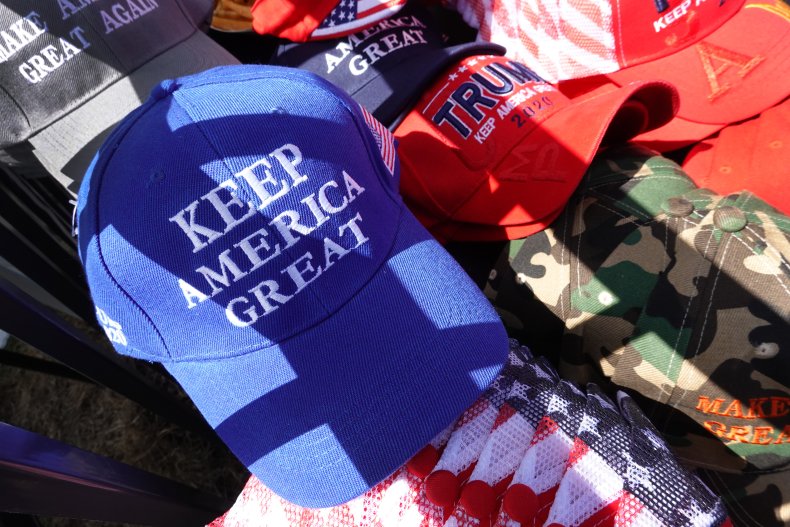 The appeal comes as America and the world awaits the final results of the U.S. presidential election.
Demonstrations have been seen outside centres where votes are being counted in key states. In Detroit, Michigan, Republican poll challengers supporting President Donald Trump's re-election were heard chanting "stop the count" outside the TCF Center on Wednesday afternoon.
Like the Trump campaign itself, the crowd are demanding that counting continues in states in which the president currently trails former Vice President Joe Biden and Trump believes he can overhaul the deficit.
The president was ahead in Michigan until Wednesday afternoon, but was overtaken by Biden as more mail-in absentee ballots were counted throughout the day. Biden is now projected to win Michigan by CNN and NBC News.