Teenage Girl Kidnapped, Raped, Tortured and Forcibly Tattooed for Two Months Before Gang Dumps Her Back Home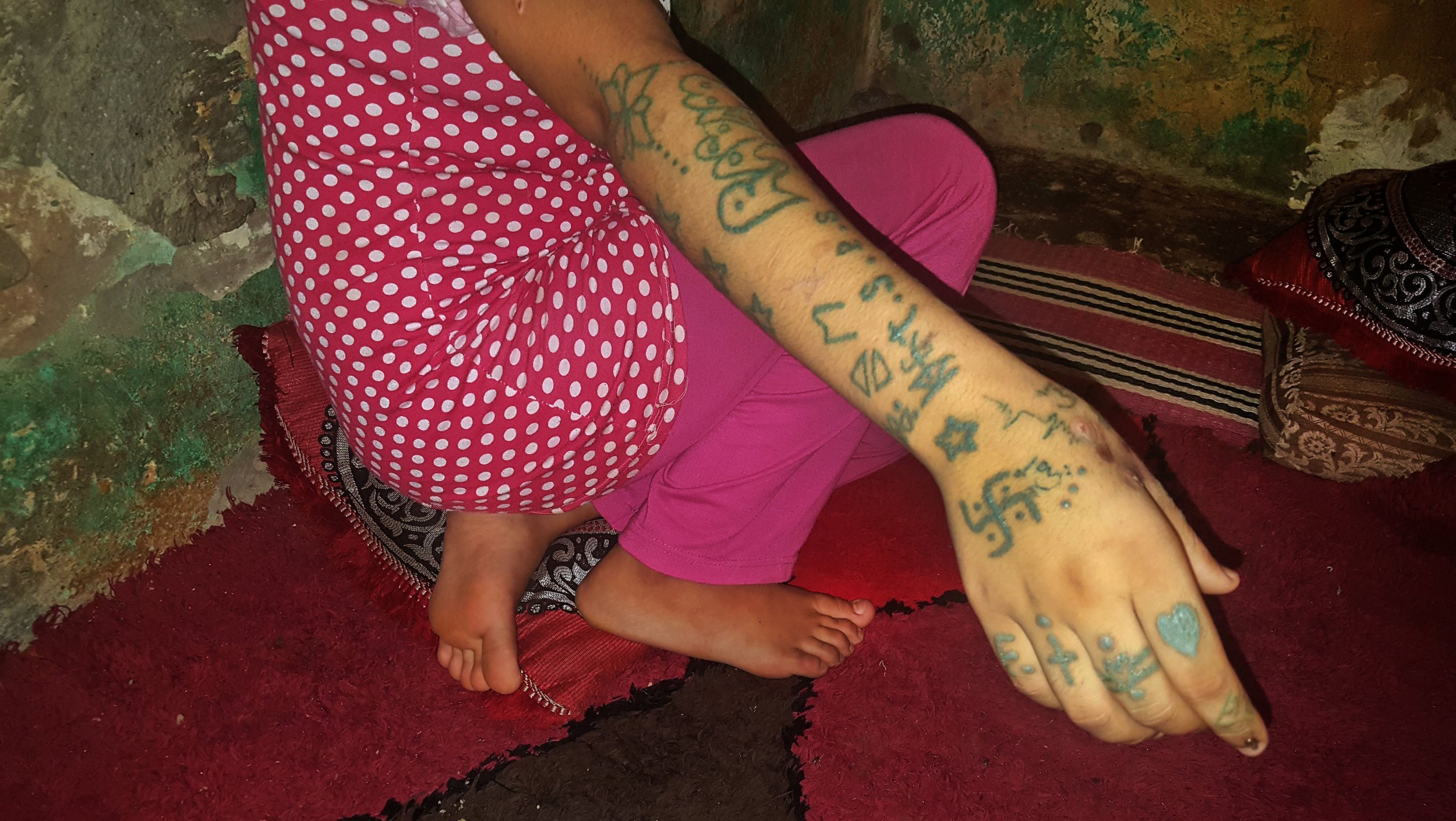 Twelve men have been arrested in Morocco after a teenage girl was allegedly kidnapped and raped for two months before being dumped back at her family home.
The 17-year-old, identified only as Khadija, was reportedly tortured and forcibly tattooed during her imprisonment, Associated Press reported, while as many as 15 men took turns abusing her.
Violence against women is common but often ignored in the north African kingdom, but the shocking nature of this case has rocked the country and prompted calls for greater female protections.
A social media campaign using the teenager's name has already spread, with users declaring, "We are all Khadija." More than 75,000 people have signed an online petition demanding action against those responsible.
Khadija was released in mid-August and brought back to her home in the town of Oulad Ayad in the center of the country. Her mother told AP: "I was caught off guard when those criminals brought my daughter and I saw her in this condition. I fainted...I collapsed, seeing her like that, the tattoos, the burns, her honor lost."
"Why did they do this to my child? Are they beasts? Will my daughter ever return to the way she was?" she asked. In an interview with Morocco's Chouf TV last week, Khadija explained she had been taken away at knife-point while visiting her aunt during the holy month of Ramadan, which this year stretched from May into June.
She said her captors refused to feed her properly or let her wash, allowing other men to rape her in exchange for money or drugs. Khadija was also drugged, putting her to sleep for days at a time.
The girl's family would only speak on the condition of anonymity because of the social stigma associated with sexual assault. This was also the reason they did not initially report the case to the police.
But upon her return, Khadija insisted her ordeal was reported. "She picked up the family records and just went to the gendarmes," her mother explained. "I followed her."
Three more suspects are still believed to be at large according to volunteer lawyer Ibrahim Hashane, who is bringing the case. A hearing for the 12 detained men has been scheduled for September 6.
The case illustrates how the taboo subject of sexual assault is largely brushed out of sight in the conservative kingdom. Already, some have spoken out to try and discredit Khadija's account. Houcine Harshi, president of the Moroccan Association for the Defense of Human Rights, claimed Khadija was known for associating with drug users and suggested her testimony could not be trusted.
The Moroccan parliament passed a new law in February that criminalized domestic violence for the first time and recognized certain forms of abuse. Even so, activists demand further steps.
U.N. Women, a United Nations agency advocating for female empowerment, conducted a survey in the country's capital, Rabat, and several other cities in 2016. The results were released in February and found that 41 percent of men thought providing financial support justified marital rape, while more than half admitted to being emotionally abusive to their wives and 15 percent to using physical violence against women.