Teenage Girl Raped by Military Personnel on India Train: Reports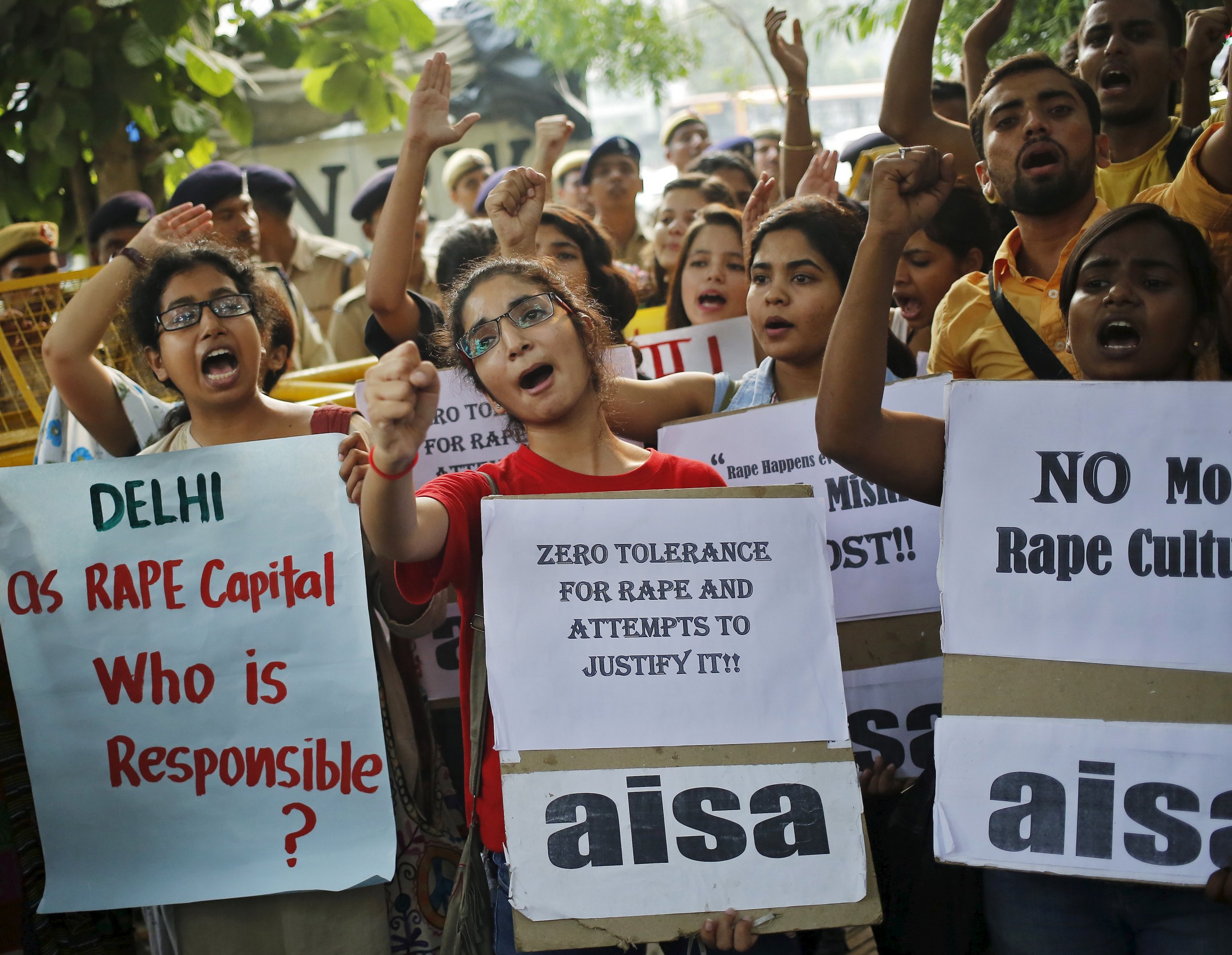 A teenage girl is reported to have been raped by army personnel on a train in India in the latest horrifying sex crime to make headlines in the country.
According to a report in the Times of India, the 14-year-old girl from Kolkata accidentally entered a carriage reserved for military personnel while traveling on the Howrah-Amritsar Express to Punjab on Sunday. She told police that she was made to drink alcohol and then followed by a group of men from the army into the bathroom, where they gang-raped her. The girl later underwent medical tests that confirmed she had been raped.
The girl was found unconscious in the military train carriage by social workers. She told them that one of the men forced her to drink alcohol while another two raped her. She apparently ran away from home on Sunday and her family alerted the Kolkata Government Railway Police (GRP) as soon as they realized she was missing .
One man has been arrested, according to the Times of India. The girl told police the man did not rape her, but did make her drink liquor on the train. While the two men accused of rape were identified by the victim, they haven't been found.
India has struggled to contain violent sexual attacks against women in the country. The problem made international headlines in 2012 after the brutal rape and murder of 23-year-old physiotherapy student Jyoti Singh on a Delhi bus. The youngest of the six men who were convicted of her death was recently released from detention after serving a maximum three-year sentence as he was a minor when the crime was committed.
Last month, a driver for Uber India was sentenced to life in prison for raping a female passenger on her way home from work.