Teenage Parties Prompt Nearly 1,200 COVID Cases, Put Almost 5K in Quarantine
Teenage parties on Spain's island of Mallorca prompted nearly 1,200 COVID-19 cases which have put almost 5,000 people in quarantine, according to the Associated Press.
Young people celebrating finishing their university entrance exams sparked the street parties and hundreds took part and a concert was also connected to the celebrations. The parties were a "perfect breeding ground" for COVID-19, said the country's emergency health response coordinator, Fernando Simón.
Many youths tested positive for COVID-19 in Madrid after returning from Mallorca, Madrid's senior health official Elena Andradas said, according to The Local. "Everything indicates, after PCR tests, that it is the British variant," she said of the Alpha COVID-19 strain.
The outbreak on Mallorca is responsible for over 900 COVID-19 current cases in eight regions of mainland Spain, according to the Associated Press.
For more reporting from the Associated Press, see below.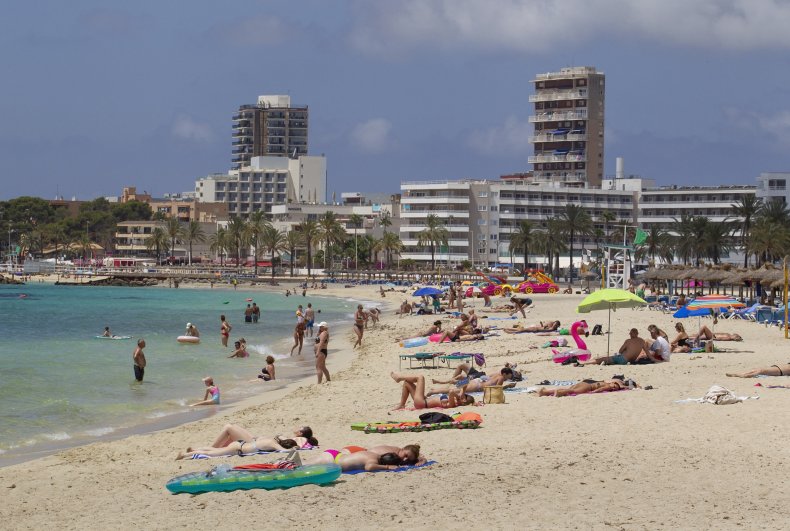 The partying teens mixed with others from around Spain and abroad, Simón told a news conference.
Mallorca health authorities carried out mass testing on hundreds of students after the outbreak became clear.
Officials have so far traced 5,126 travelers to Mallorca.
Scores of infected teens are still on the island. Some are being kept in their hotel rooms, while others have been moved to a hotel being used by local authorities for isolation of those with mild symptoms or suspected cases.
Simón noted that the parents of the teens are probably around 45 and 55 years old, and not all of that age group has received both doses of a COVID-19 vaccine, which could lead to community transmission.