Teenage Survivor of Boko Haram Recounts Ordeal to U.S. Congress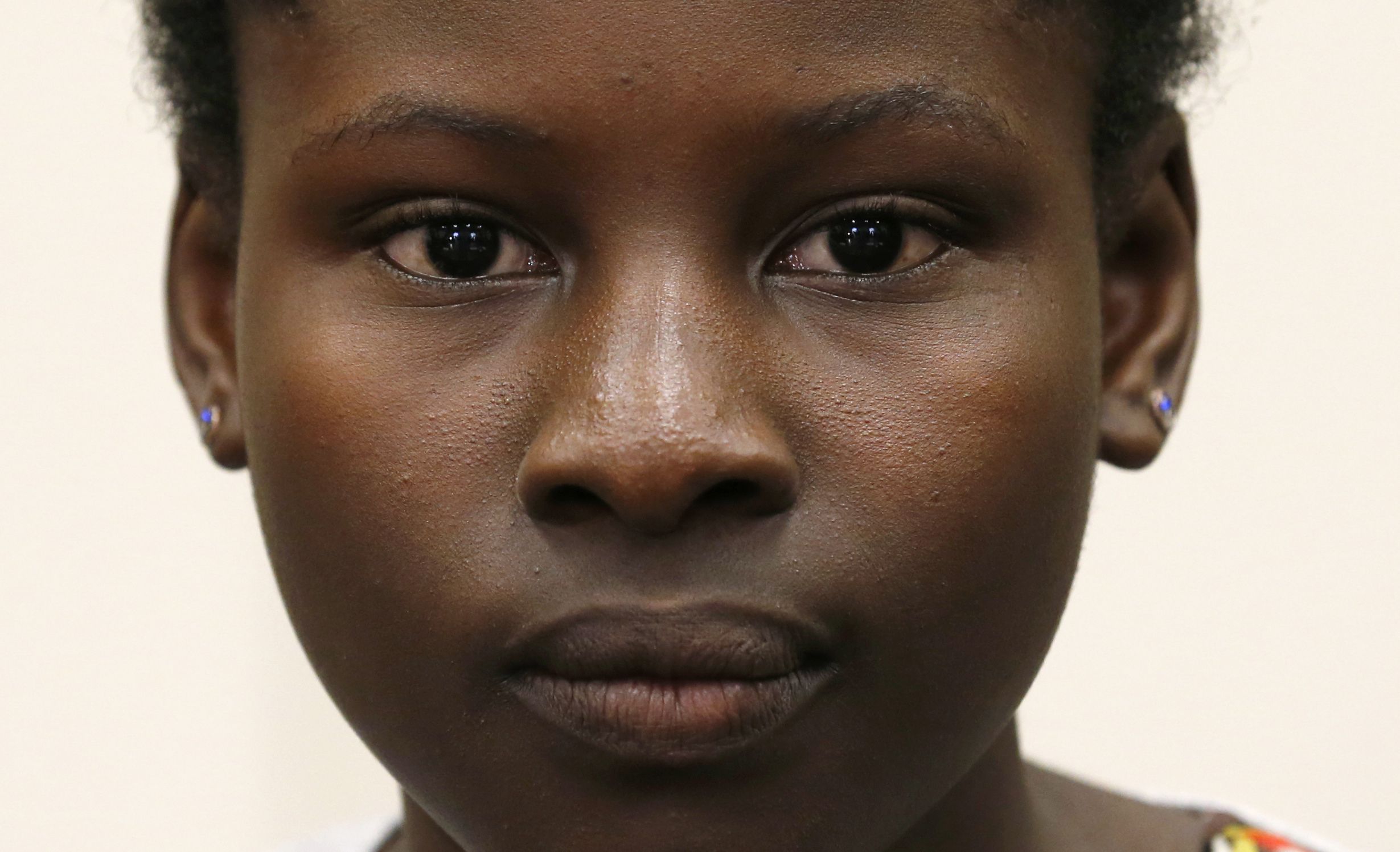 Three days before Christmas in 2011, gunmen came in the evening to the door of Deborah Peter's home in northern Nigeria. Her father, a pastor, was in the shower. The men, part of the Islamist terrorist group Boko Haram, dragged him from the shower and told him to renounce his faith. When he refused, they shot him three times in the chest. After her brother, Caleb, protested, the men—after some debate—shot him twice, and then a third time, in the mouth.
It was only after they shot Caleb, Deborah says, that her father actually died. "After that, I was in shock, so I don't know what was happening. They put me in the middle of my dad and my brother," she said, and the men left.
That was the horrifying story told to members of Congress on Wednesday by Deborah, now 15 and living in the United States. (Read a pdf of her written statement.)
Her testimony was in response to the abduction, in April, of 276 girls from their school—the same school Deborah's mother attended—in Chibok. Their kidnapping, and the subsequent search, has gripped the world and drawn condemnation of the Boko Haram group that carried it out.
"Many around the world are just now hearing of Boko Haram," Representative Ed Royce, R-California, the chair of the House Committee on Foreign Affairs, said during a hearing after Deborah spoke. "Sadly, though, for communities in northern Nigeria, they know the death and destruction that this group brings only too well." The group, he added, has destroyed more than 500 schools and killed over 100 teachers.
It's estimated that Boko Haram, recognized by the U.S. as a terrorist organization since last year, is responsible for thousands of deaths. As Newsweek's Janine di Giovanni points out, the group, its methods tied to Sharia law, is not just focused on girls but "is opposed to any form of education, unless it is conducted in madrassas, where children are taught solely by memorizing the Koran."
Royce said the Nigerian military is ill-equipped to battle Boko Haram, which has also terrorized the country with deadly bombings and other attacks, including cutting the throats of 59 boys earlier year. He called for the United States to help find the girls, saying U.S. involvement was critical. "U.S. forces are well positioned to advise and assist," he said, noting their expertise with hostage situations, working in the jungle and tracking.
In fact, the White House has just announced more direct U.S. assistance: 80 members of the military have been sent to neighboring Chad to help with the search from there. This force will "support the operation of intelligence, surveillance, and reconnaissance aircraft for missions over northern Nigeria and the surrounding area," a letter sent to Congress by President Barack Obama says.
Peter, in her testimony, said she wanted the military to help. "I want them to like, maybe, send armies, to find the girls," she added, continuing the thought for another few moments. And then—like a teenager anywhere—she gave a nervous smile and a shrug or two. The 15-year-old, who also pointed out that she knows one of the kidnapped girls, named Hauwa, displayed a sign that read, "#BringBackMySisters."