Charlie Condell: Teenager Attempting to Become Youngest to Cycle Around the World Has Bike Stolen
A teenager striving to become the young person to ever cycle around the world has vowed to continue his efforts, despite his bike being stolen.
Charlie Condell, 18, had been riding around the world for over 100 days when his bike went missing from the hostel he was staying at in the North Queensland city of Townsville.
He posted the news of his loss on his Facebook page, having ridden unassisted through 17 of his 21 target countries.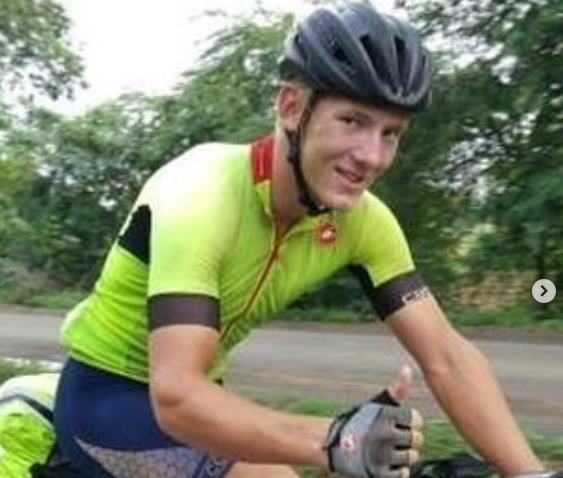 Police say the offenders entered the premises and stole the black green bike. They have appealed to the public for information, Townsville Bulletin reported.
Condell said at least £4,000 ($5,200) worth of equipment was stolen, forcing a delay—but not a stop—to his plans.
"I thought maybe someone had moved it at first. But then I came to the sinking realization that it was gone and I just had my shirt and my board shorts and one bag," he told the BBC.
He said that he was continuing on his journey after locals had offered him clothes, accommodation and replacement bikes.
"It's not going to stop me—once I get another bike, I'll be off again," he said.
On his Facebook page, he said that he would average 100 miles per day and ascend the equivalent of 26 Mount Everests.
He wrote: "There will, of course, be many challenges, ranging from the heat of Death Valley to the humidity of India, but I hope to overcome them all and record the whole experience for everyone's enjoyment upon my return."
"Being a solo mission is in and of itself a challenge, but I hope that by doing it in this fashion, I meet far more new people, and experience things that would have otherwise been missed," he said.
His next stop is New Zealand and then North America on the 18,000-mile journey, in which he flies between continents. He is fundraising for his trip, with any extra money going to the charity Mobile Midwives.
When he arrives back in the U.K, he hopes to have taken the title of youngest person to cycle the world from Tom Davies, who finished the journey as a 19-year-old in 2015.
Charlie Condell: Teenager Attempting to Become Youngest to Cycle Around the World Has Bike Stolen | World