A teenage girl found out she was pregnant five hours before giving birth, after going to the hospital complaining of stomach pain.
As a doctor at the hospital examined her on August 2 last year, 17-year-old Ellisha Ford experienced a contraction and was taken to have an ultrasound, the U.K.'s SWNS news agency reported.
Ford, from the U.K. country of Leicestershire, was found to be 43 weeks pregnant and 2.4 inches dilated. The doctor told her she would have her baby that night. Pregnancies usually last around 40 weeks, and are considered overdue after 42 weeks. A baby is considered pre-term if they are born before 37 weeks.
Ford told SWNS she was still able to walk with ease during her pregnancy, unlike some heavily pregnant women whose bellies can cause their center of gravity to change. She also still had her periods and did not have swollen feet, which can happen as the body retains more water than usual during pregnancy.
The teenager, who is at college—the U.K. equivalent of senior year in high school—also said she did not gain weight during her pregnancy, and could still wear U.S. size 2 and 4 clothes.
"I still had a flat stomach so had no idea," said Ford. "But as soon as the doctor put pressure on my stomach my belly just came out—it was all really strange."
Five hours after she was told she was pregnant, she gave birth to baby Harper. He weighed 7lb 6.5oz.
After suffering back pain in March 2020, Ford had blood and pregnancy tests, but these did not show she was pregnant. She was told she had sciatica and an overactive thyroid gland. When she visited a clinic because of back pain on what, unknown to her, was her due date, it was once again put down to sciatica.
Commenting on how it felt to meet her baby, she said: "When they gave him back to me I was like 'wow he's mine.' It was just really strange and I didn't know what to think of it."
She said: "We did tell his father as well but I was petrified of telling him and when my mum showed him a picture and he just cried."
In a Cleveland Clinic article addressing how women can be pregnant and without knowing, OB/GYN Dr. Rebecca Russell said it has been known for some women to not experience any symptoms or signs of pregnancy.
This week, for instance, a woman from Wales, U.K., hit headlines after she gave birth in her bathroom, not knowing she was pregnant. Carla Macpherson, 22, did not think she would be able to have children as she had endometriosis, Wales Online reported.
Russell also offered some advice for women who may be worried about getting pregnant and not knowing. "If you start noticing any unusual symptoms, even if you're on birth control, take a pregnancy test," she said. "And if that comes back negative and you're still suspicious in two weeks, take another one."
She also recommended women who could get pregnant to take a multivitamin with folic acid. "Any women who could get pregnant should be on a multivitamin with folic acid.
"Folic acid greatly reduces the chance of birth defects. It's one of the most important things you can do if there's a chance of becoming pregnant."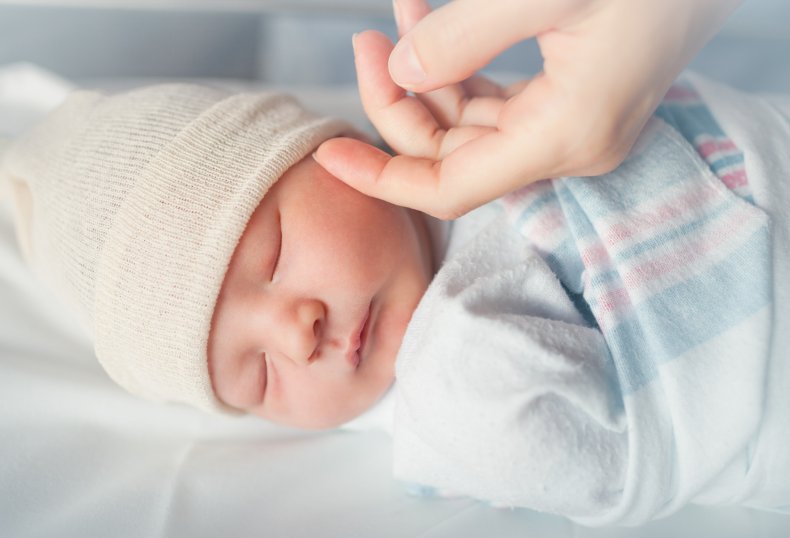 Uncommon Knowledge
Newsweek is committed to challenging conventional wisdom and finding connections in the search for common ground.
Newsweek is committed to challenging conventional wisdom and finding connections in the search for common ground.
About the writer
Kashmira Gander is Deputy Science Editor at Newsweek. Her interests include health, gender, LGBTQIA+ issues, human rights, subcultures, music, and lifestyle. Her work has also been published in the The Independent, The Independent on Sunday, The i Newspaper, the London Evening Standard and International Business Times UK.