Teenager Fatally Shoots Father During Argument: Police
An Arkansas teenager allegedly shot dead his own father following an argument, according to police.
Mississippi County Sheriff's Office received a 911 call from a woman in Joiner, Arkansas, just northwest of Memphis, Tennessee. She reported a domestic disturbance at a home on Magnolia Street in Joiner on Sunday, March 5.
The woman later called dispatch once more and said "her son had shot his father," according to ABC affiliate KAIT.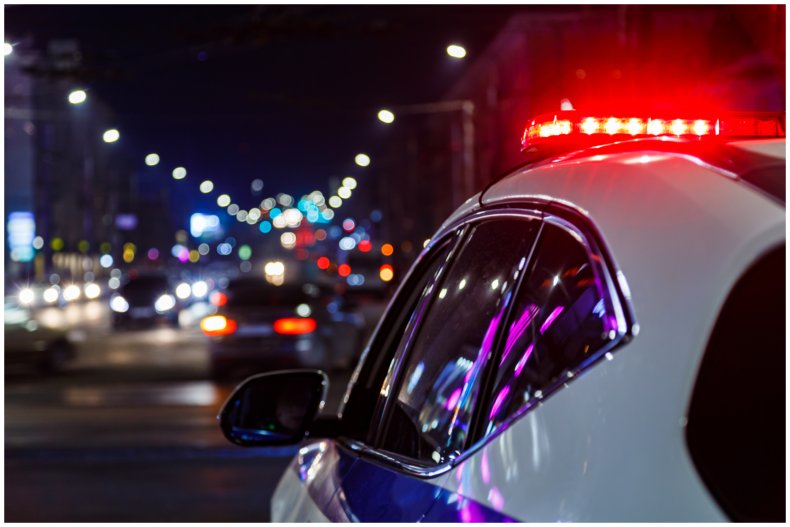 According to the Gun Violence Archive, a database that collects information about shootings from across the U.S., the incident was the first fatal shooting in Joiner in 2023. The same database found that 45 people in Arkansas had been shot dead since January 1 this year.
When officers arrived at the home, they found that family members had performed CPR on 38-year-old Adam Meade.
A news release obtained by KAIT said: "Pafford Ambulance arrived a short time later and began life-saving measures on the gunshot. But those efforts were unsuccessful."
Police learned that an argument between Jamanique Meade, 19, and his mother on Saturday, March 4, carried over to the Sunday when the teen's father got involved.
The report stated: "During the argument with Jamanique and Adam, Jamanique produced a handgun and fired two shots at Adam, striking him both times."
Police arrested the teenage Meade and took him to the Mississippi County Detention Center, where he continues to await arraignment.
Meade was arrested on suspicion of first-degree murder as police continue to carry out an investigation into the shooting.
Despite having a population of just over 3 million, lower than many other states in the U.S., Arkansas ranks high for homicides when adjusted for the number of people who live in the state.
According to the Centers for Disease Control and Prevention, Arkansas is the state that had the fifth-highest homicide rate in the country in 2020. The CDC stated that 13 deaths out of every 100,000 people in Arkansas that year were due to homicide.
Only Mississippi, Louisiana, Alabama and Missouri had higher instances of homicide than the Natural State, according to the CDC.
Newsweek has emailed the Mississippi County Sheriff's Office for comment.
Joseph Tippet, 36, allegedly shot his father, William, in the back of his head while he was sleeping, in Cañon City, Colorado, on Friday, January 6. The son was later charged with first-degree murder.
In 2019, Charles Eugene Ferris, 50, and Christopher Hicks, 36, were arrested in Arkansas after allegedly taking turns to shoot each other while wearing a bulletproof vest.