Teenager Who Threatened 'Florida Round 2' and Posed With Rifle on Social Media Tells Cops He Was Joking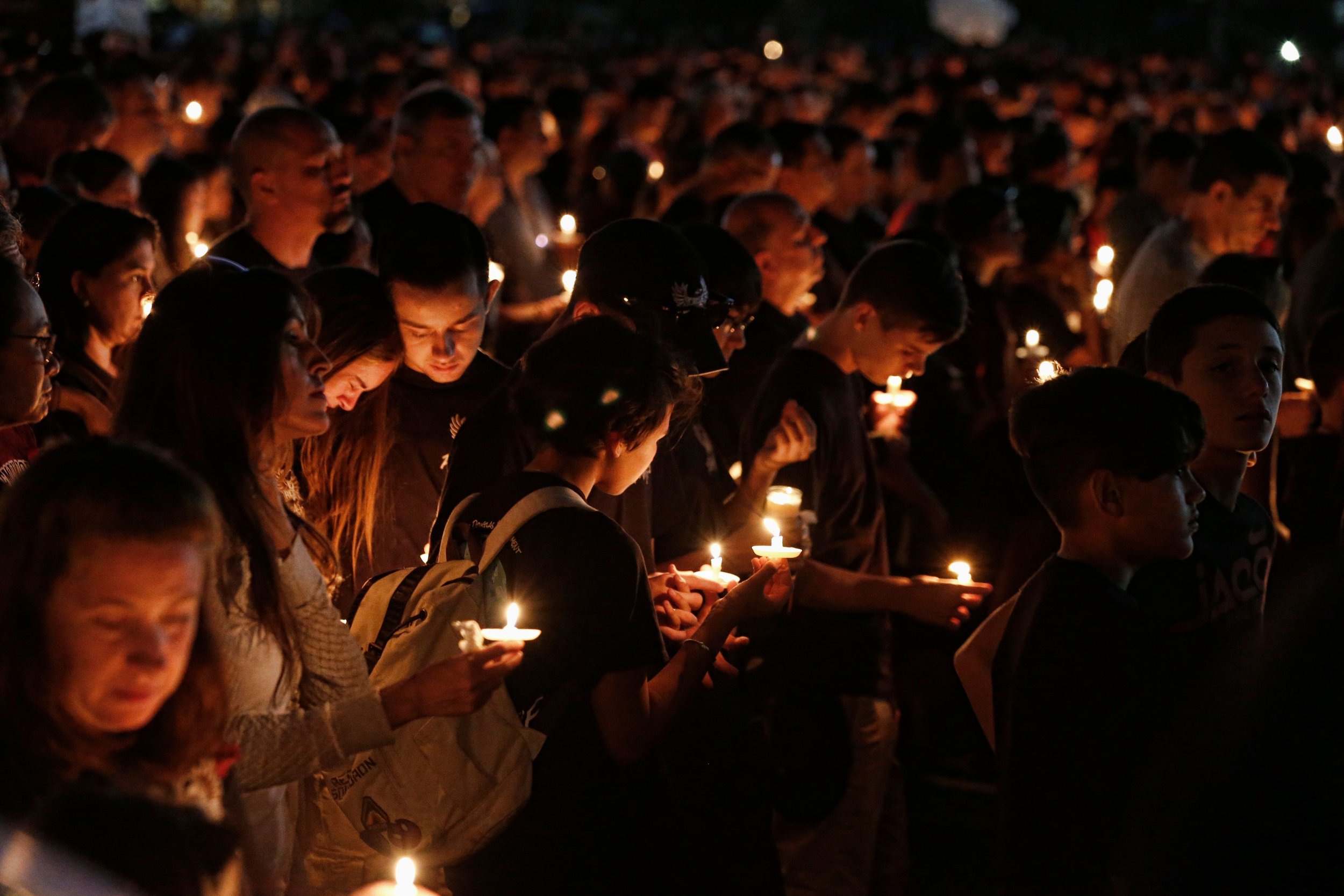 Police in South Carolina arrested a high school student Thursday after he allegedly claimed to be planning "round 2 of Florida" in a post on social media. He subsequently played it off as a joke.
Fox Carolina reported the ninth grade student at Broome High School in Spartanburg was arrested after he posed in a photo posted to Snapchat wearing a face mask that obscured part of his face and holding what appeared to be an assault rifle.
Related: Florida shooting suspect Nikolas Cruz called himself "annihilator" in social media posts and was obsessed with guns
The image caption read: "Round 2 of Florida tomorrow." The post was a reference to slayings at Marjory Stoneman Douglas High School on Wednesday where a gunman shot and killed 17 people.
The suspected shooter, Nikolas Cruz, a former student at the school, posted pictures of himself holding weapons and wearing hats and bandanas to obscure his face in pictures similar to those posted from South Carolina.
Officials at Broome High School received an anonymous tip from a student about the threat, according to statements from the local school district. They passed these on to law enforcement.
Authorities in South Carolina were able to identify the suspect after the student who gave the initial tip and a parent spoke with police. When he was confronted by the Spartanburg County Sheriff's Office, the suspect said the post was not serious.
"After informing the suspect and his parents of the law violation, the suspect stated his Snapchat post was just intended as a joke, and that he didn't have any serious intentions," Lieutenant Kevin Bobo from the sheriff's office said.
The suspect has not been identified because of his age but has been charged with disturbing schools and was being held at the Department of Juvenile Justice facility in Greenville, the Fox Carolina report said.