The Teenagers' View: Students in the 'Girls Write Now' Program Share Their Work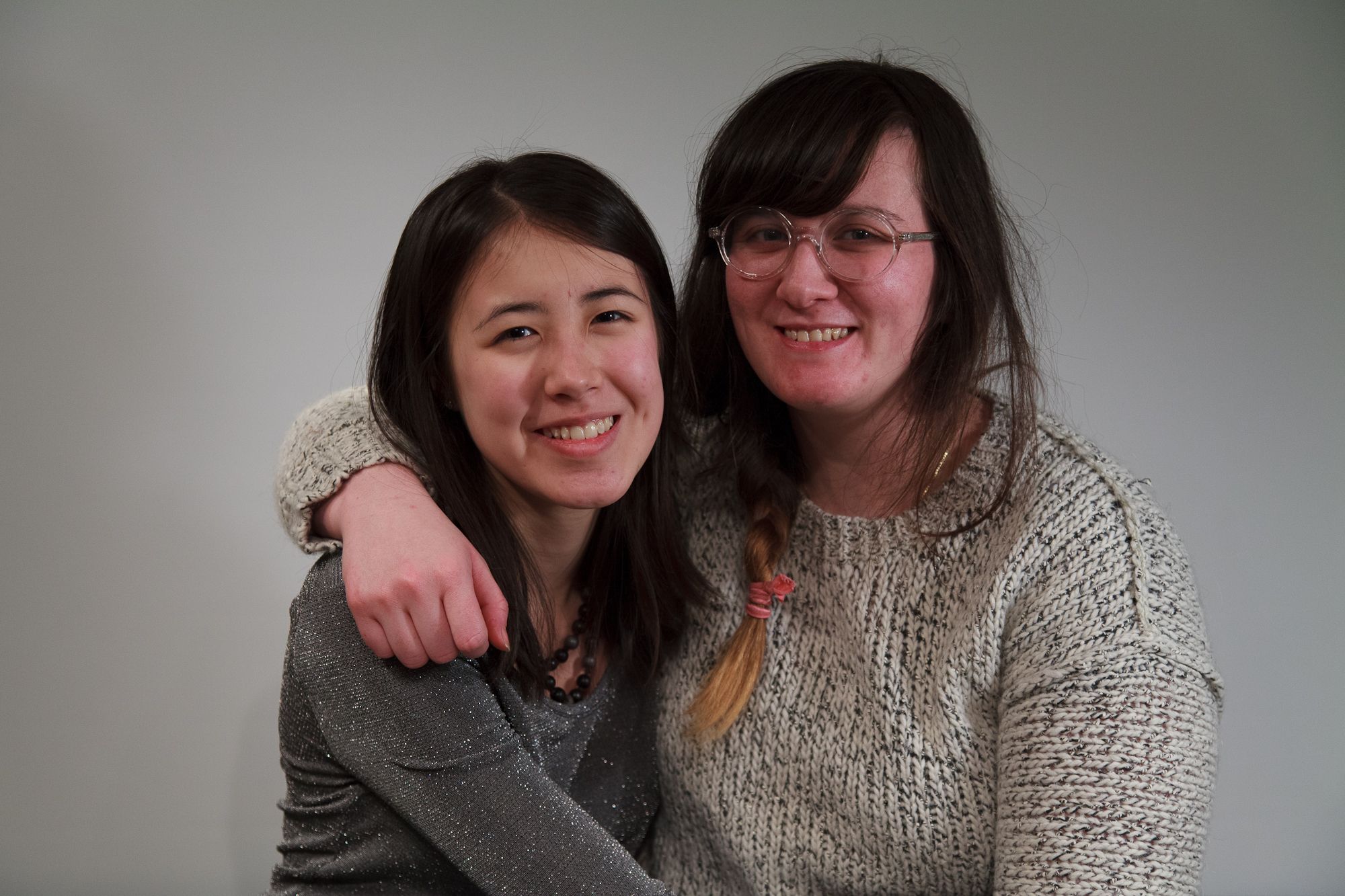 We asked some New York high school students to tell us about their education. Below are extracts from essays by participants in a mentoring program run by Girls Write Now, which pairs professional women writers with teenagers from around the city.
In Praise of the Humanities
By Shannon Daniels
Something magical happened on the Staten Island Ferry.
It was the summer after freshman year. The waters of New York Harbor sloshed against the sides of the ship, and had done so for so many years that the vessel had a brown ring at its watermark. I leaned on the crimson railings at the stern. I unfolded my copy of Whitman's "Crossing Brooklyn Ferry," and soon the same crowded terminals and "pouring in of the flood-tide" that the poet had recorded materialized behind my eyes. "What is it, then, between us?" I read. "What is the count of the scores or hundreds of years between us?" Even though I was centuries ahead of him and not even on the same ferry, I could've sworn he'd pulled some sleight of hand that had brought him right next to me.
It was from then on that I learned that literature had this unshakable power. I'd read for enjoyment for as long as I could remember, and I'd learned from class the controversial and powerful role books and literacy played in history, but this moment on the ferry made me understand poetry words, and stories in a way I never had before. They were forces to be felt.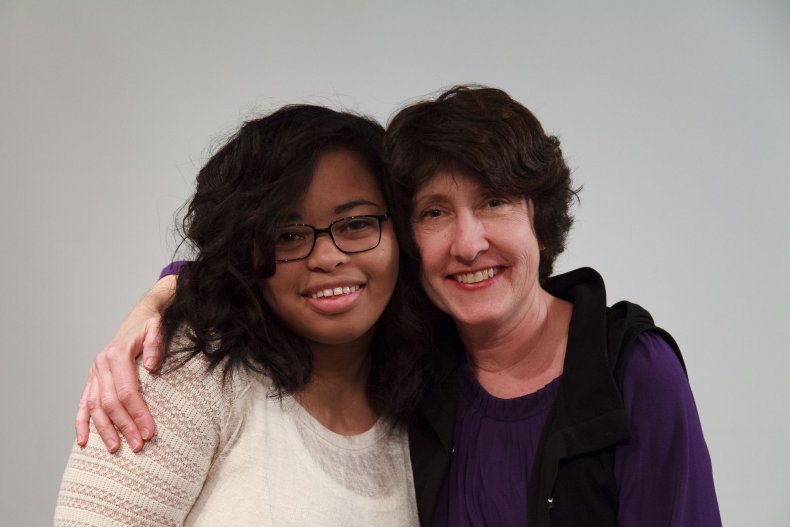 When My Parents Decided It Would Be a Good Idea to Send Me to Private School
By Calayah Heron
My father was picking me up from school one day, and I was sitting in the backseat of his car when a school bus pulled up next to us at a red light. The kids on the bus where going crazy, as usual, when suddenly some little boy opened the bus window and threw a fist-sized rock at my father's car. It hit the window of the backseat, right where I was sitting, hard. My father got out of the car and walked right up to the bus, banging on the door and yelling at the bus driver. The bus driver opened the doors, and although I couldn't see what was happening on the inside, I heard a lot of screaming. When my father got off the bus, he drove us back to the school to speak to the principal. That same day I was taken out of P.S. 95.
After that, I got transferred to P.S. 76. I stayed there until my father and stepmother, with whom I was then living, decided, along with my mother, that I should transfer again for the fifth grade. They found a nice little private school called Saint Ann's I could go to.
I stayed at Saint Ann's until I graduated from eighth grade—the longest I've ever stayed at a school. However, that didn't mean there weren't problems. After the fifth grade, I moved back in with my mother, which meant she had to take over paying my tuition. Unfortunately, it became too much for her to handle on her own, and she fell behind on the payments. I ended up being suspended for owing them so much. I was pretty shocked. Before this, I always thought you could get suspended only for doing something bad, like throwing rocks at someone's car.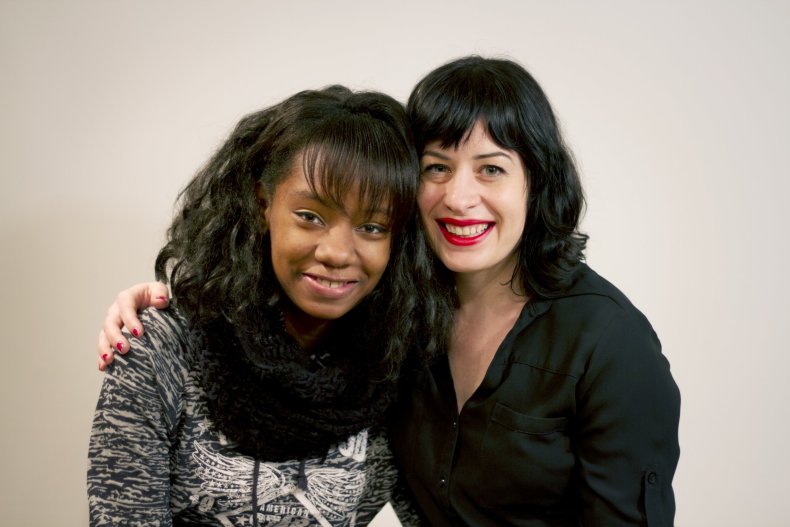 The Art of High School
By Shanille Martin
I won't tell you high school is the worst place in the world. In some movies, they portray high school as an incredibly amazing place where you find yourself. Then in other movies it's where you're shoved into lockers and teased for the most little things. Honestly, I think high school is a little bit of both. High school does help you find yourself—you're going from a 14-year-old kid to a full-grown 18-year-old adult. You can have as many phases as you want, and people won't question it. It's their hormones, their bipolar emotions making them act this way. In my high school I see the kids that are into rap and then the ones that are into rock. You see the girls with the grassy green hair and then the girl with the plain old brown hair. There so many different types of people you come in contact with. Yet there are also the incredibly annoying parts of high school: 1) teachers don't baby you anymore (you're in your teenage years now, time to grow up); 2) dealing with the older kids (since you're a freshman, that means you're automatically beneath them); 3) Regents and SATS (you think the state test was hard, wait till you see these); and lastly 4) not being mainstream. (Everyone's, like, don't be mainstream, but then when you like something it becomes mainstream.) It's impossible to win in high school.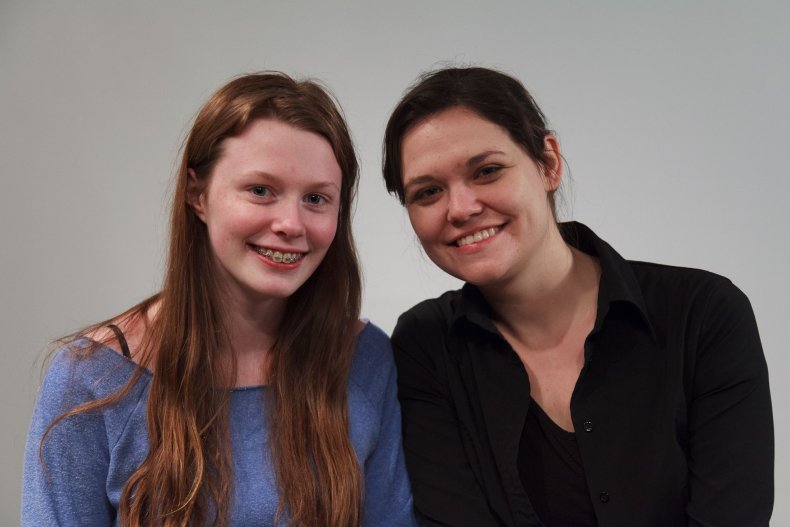 The Seven-Month Search: Navigating the NYC Public School System
By Sally Ferris
My family moved to Connecticut when I was 8. Jane, Patrick and I were all born in Manhattan, and prior to moving we lived in Stuyvesant Town. After six years of Connecticut living, my parents decided to move back to Stuyvesant Town. My grandfather, who lived in the area, had just been diagnosed with Stage 4 throat cancer and would need help in the future. I was relieved to go back to New York so I could be available for my family, but did not anticipate spending months trying to find a suitable school. I knew little to nothing about the intensity of the competition, the soaring rejection rates or the dilemmas with overcrowding that the sought-after NYC public schools faced. And frankly, I had bigger worries. However, after our first meeting with an enrollment officer, I began to get the picture. There were no seats available for Patrick at P.S. 40, and every single school Jane and I had on our lists was either full, not accepting students at the time or flat out didn't want to admit us. As a freshman just finished with my first semester in Catholic school, I did not have great grades. The only hope of mine that remained unextinguished after leaving the Enrollment Office was getting into a performing arts school for singing, but the auditions were not until the last week of August.
During spring break, another visit to the Enrollment Office was due. To our delight, there was a spot at a school in Williamsburg that received all As on its DOE progress report. We got a referral to tour the school and went immediately. Upon entering, three security guards told us to remove our shoes, coats and anything from our pockets. In order to proceed into the building, we had to walk through a metal detector. I had never been through one except at an airport, which made me uneasy. While walking to the principal's office, a boy was yelling profanities at the security guards for keeping the bathroom doors locked. Why they were kept locked, I was afraid to know.
After leaving, I knew the performing arts schools were my only safe bets. If students at an A school were not trusted to use the bathroom unattended, what were the B schools like? All summer I practiced singing, in fear of where I'd end up if I couldn't deliver on audition day.
Today, I am a junior at the Professional Performing Arts School. Though I am happy, I would not say this school was worth seven months of waiting—no school is. But as the new school year approaches, I wonder: How many people spent their summers attempting not to fall through the cracks of the NYC school system? Far too many, I presume.
The Teenagers' View: Students in the 'Girls Write Now' Program Share Their Work | U.S.