Teens Who Jeered, Recorded Disabled Man Drowning Won't Face Criminal Charges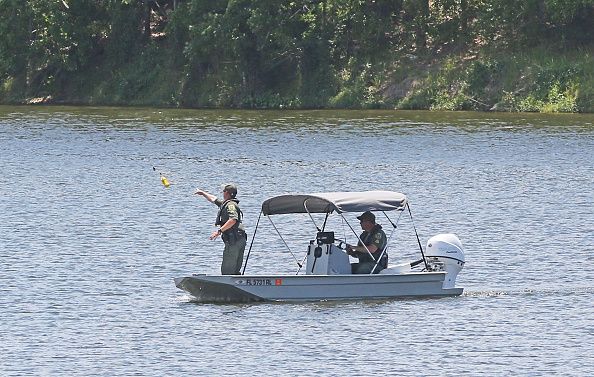 Florida State Attorney Phil Archer has decided that a group of teenage boys who recorded a video of a disabled man drowning in a pond last year will not face any criminal charges.
"I know that everyone was sickened by the callous disregard for human life exhibited by these young people. We can only hope that this was an isolated and rare circumstance that will never happen again. Unfortunately, Florida law does not address this behavior and we are ethically restrained from pursuing criminal charges without a reasonable belief of proving a crime beyond and to the exclusion of every reasonable doubt," Archer said in a statement released by state attorney's office on Friday.
Archer also said there is no Florida law requiring someone to call for emergency medical assistance when someone is in distress. Such a law was proposed during the legislative session this year but didn't receive enough support to pass, Archer added.
The ruling marks the end of an investigation into the incident that happened last July when a group of five men, one adult and four kids, recorded a video of a 31-year-old Jamel Dunn drowning in a retention pond in Cocoa, Florida.
On July 9, 2017 the group, aged between 14 and 18, stumbled upon Dunn in the water and began recording the video, as reported by The New York Post. While none of the boys are pictured, you can hear them laughing and making fun of the man.
"Get out the water, you're gonna die," one of them said.
"We're not going to help you, you should have never got in there," someone else added, pointing out how Dunn had entered the pond while still wearing all of his clothes.
One of the boys even appeared to be laughing, telling the group that "he just died."
The boys didn't report the incident right away, and instead authorities were notified that Dunn was missing after his fiancée filed a missing persons report, according to Florida Today. His body was found severely decomposed at the edge of the pond three days later on July 12.
"We had researched every possible avenue to see if there were any criminal charges that could apply. In this case, it just doesn't apply. It's unfortunate. It's regrettable that the laws of Florida, as they are written, don't allow us to file any charge in this case," Yvonne Martinez, spokeswoman for the Cocoa Police Department, told the local newspaper.
Teens Who Jeered, Recorded Disabled Man Drowning Won't Face Criminal Charges | U.S.