Police are proving they're serious about teens being held accountable for making threats against their schools as officials remain concerned about troubling warnings about school violence that were spreading on social media, including TikTok.
School districts across the country closed schools on Friday in response to concerns about social media posts that warned of nationwide school violence on Friday. Authorities have deemed it not credible but it put law enforcement on high alert, with some areas sending law enforcement to schools as a precaution and police in at least five states have made arrests this week.
Naugatuck, Connecticut, police arrested a 13-year-old on Thursday night after discovering that he was responsible for sharing a social media post suggesting students stay home from school because of what he "might do." The student was charged with breach of peace and was scheduled to appear in juvenile court on Friday.
Naugatuck Deputy Chief Colin McAllister told Newsweek the student shared a photo of an AR-15-style firearm that was circulating widely on Snapchat. He said he might take action if people showed up at school the next day, something McAllister likened to the teen making a "direct threat" with the widely circulated photo.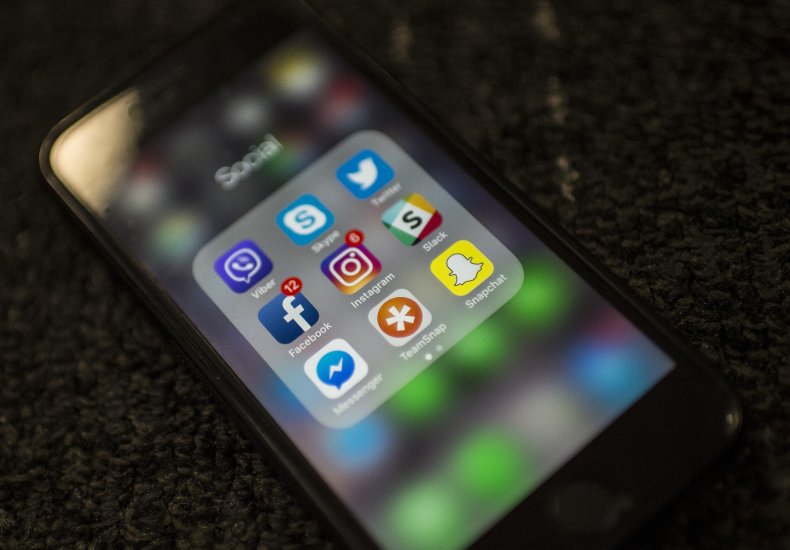 McAllister believed it was tied to the warnings that were being posted on social media and that if students weren't sharing the photos this week there wouldn't be an environment for students to add their own narrative.
Law enforcement started warning about the vague messages spreading on social media that advocated for students to engage in violence on December 17. Police said the post alleged that there were planned school shootings for Friday and some attributed it to being spread through TikTok. However, the social media platform denied the threats existed.
TikTok said on Friday that it hadn't found any videos promoting violence at schools, but did find people discussing the rumors and warning others to stay safe. The company decided to remove videos with "alarmist warnings" because they violated the company's misinformation policy.
"If we did find promotion of violence on our platform, we'd remove and report it to law enforcement," TikTok posted on Twitter.
Lee County Sheriff Carmine Marceno warned teenagers that anyone making threats on social media would be held accountable and could even face jail time. On Friday, he announced officers arrested three Florida teenagers this week, all of whom allegedly threatened violence at their schools.
One 15-year-old student threatened to carry out a mass shooting at his high school through a third-party cell phone application to disguise his identity. A 13-year-old was also arrested for sending a Snapchat that said he was going to shoot Black students. A 14-year-old boy was also arrested on Friday after police tracked a bomb threat that was made on Twitter against a local school.
"I have zero tolerance for this and anyone, no matter who they are that issues a threat will be tracked down and you will go to jail," Marceno said on Friday.
Across Florida, in Miami-Dade County, police arrested a 13-year-old girl on Thursday for posting on social media that parents should not send their kids to school if they "don't wanna lose your child." Students in Nevada, California, Texas and Ohio have also been arrested for posting threats online.