For Teens, E-Cigarette Use May Lead to Cigarette Smoking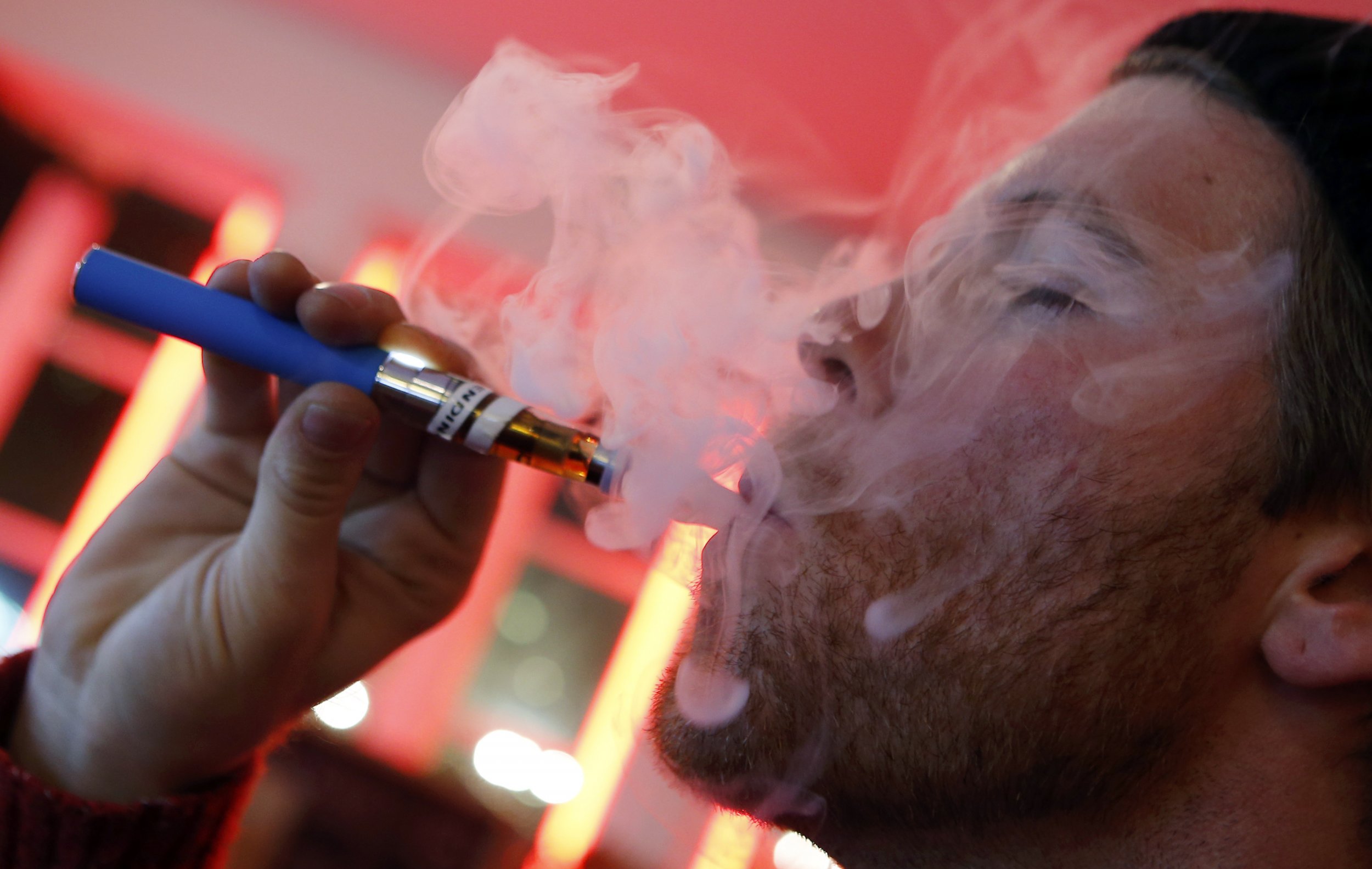 When e-cigarettes first debuted on the market in 2003, some believed the devices could help smokers quit. And while this may be true for a number of adult smokers, new research suggests it's not the case for young people. A new paper published Tuesday in JAMA Pediatrics finds that teens who start vaping may be more inclined to pick up real cigarettes.
The study involved 694 young people, aged 16 to 24, most of whom claimed to be uninterested in picking up the habit. Just 16 participants regularly used e-cigarettes.
Participants responded to surveys about smoking in 2012 and 2013. They were placed into three categories: those who had never smoked and had strong feelings about the importance of not starting, those who had never smoked but admitted they might not turn down a cigarette if it was offered, and smokers.
The authors followed up a year later and found that 11 of 16 e-cigarette smokers and 128 of the 678 participants who had never used e-cigarettes progressed to smoking regular cigarettes. Further analysis determined there is a strong link between vaping and regular cigarette use.
While these numbers may seem statistically insignificant, the authors note that the findings should be considered along with other data that suggests more teens are using e-cigarettes. According to the U.S. Centers for Disease Control and Prevention, the number of middle school and high school students using e-cigarettes tripled between 2013 and 2014.
"Initial exposure to nicotine in other forms, such as smokeless tobacco, can lead to the later traditional cigarette smoking," the researchers explain in their study. "Because e-cigarettes deliver nicotine more slowly than traditional cigarettes, they may serve as a 'nicotine starter,' allowing a new user to advance to cigarette smoking as he or she becomes tolerant of the initial adverse effects."
The researchers also point out that there are more similarities between e-cigarettes and regular cigarettes than the general public is willing to admit. Vaping e-cigarettes and smoking regular cigarettes involves the same ritual of holding the object in one hand and inhaling and exhaling.
In an accompanying editorial, Dr. Jonathan D. Klein of the American Academy of Pediatrics says the study indicates e-cigarette use is threatening to become a serious public health concern.
"At a time when many claim to be uncertain about the harms and benefits of e-cigarettes and argue for more studies, these data provide strong longitudinal evidence that e-cigarette use leads to smoking, most likely owing to nicotine addiction," he writes. "What we still need is the political will to act on the evidence and protect our youth."