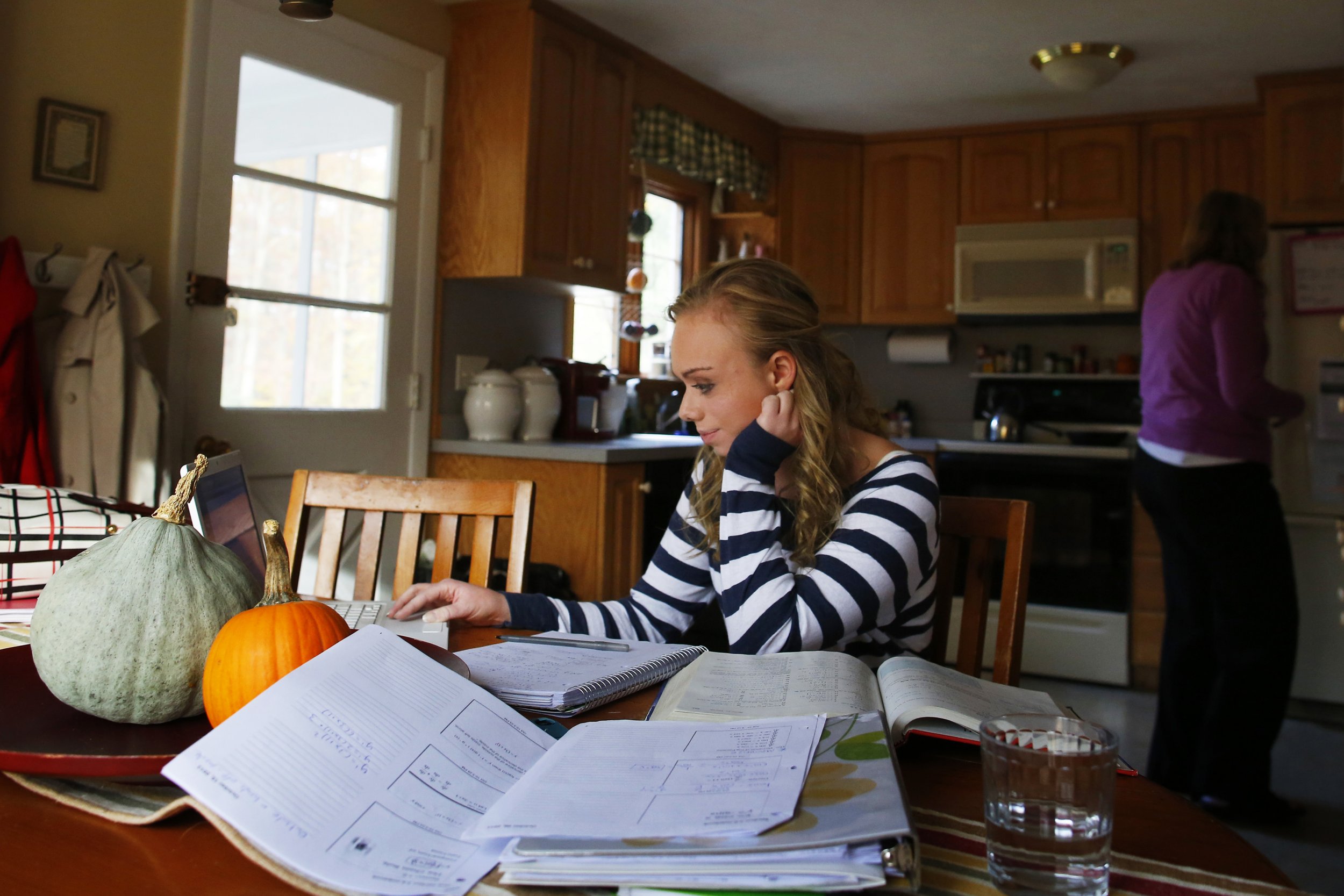 A new report finds teens prioritize their education and future careers over deviant behaviors like underage sex and drinking.
Teenagers' academic aspirations and preference for quality family time soared as pregnancy rates dropped, a British Pregnancy Advisory Service (BPAS) report found, evidence that today's adolescents engage in more responsible habits, earning them the nickname "Generation Sensible."
In England and Wales, teen pregnancy rates dropped to less than 19 conceptions per 1,000 women ages 15 to 17, a 50 percent decline since 2007. The results mark encouraging progress for public health in the U.K., which formerly had the highest rate of teen pregnancy in Western Europe. It's unclear exactly what caused the decline, the BPAS reported, but better access to contraceptive services and a greater emphasis on academic achievement are probable drivers.
An overwhelming majority of respondents viewed teen pregnancy negatively and expected their lives to become more burdensome as young parents. More than 80 percent of teenagers surveyed said teen parenthood was stigmatized, particularly in media portrayals, as irresponsible and sexually promiscuous.
Researchers observed a significant shift in teen attitudes toward underage drinking, likely another driver of the pregnancy decline. Though the majority of 16- to 18-year-old respondents said they drink alcohol semi-regularly, almost half only drank up to three times per month. The majority of teens also held a negative view of binge drinking, which has been linked to higher rates of unprotected sex among young people.
Surprisingly, teenagers preferred time spent with family than with friends, another possible reason for the teen pregnancy drop: teens who regularly see their friends in person were more likely to engage in sexual activity, BPAS researchers said.
Teen pregnancy rates in the U.S. mirror the U.K. trend, dropping to a record low in 2016 at 20.3 births per 1,000 women ages 15 to 19, according to a 2017 National Vital Statistics System report.
Despite the drops in underage unplanned pregnancies, almost 50 percent of respondents said the sexual education they received in schools wasn't sufficient. In several countries, including the U.S. and U.K., teens thought their sexual education lessons were "out of touch" with their reality, as schools broach the topic of sex with a moralistic view that disengages young men and women who are already sexually active, a 2016 study found.
While researchers consider the downturn in unsafe sexual behavior positive, their findings pose hidden drawbacks: evidence of slowed teen development can also mean teens are less prepared for the independence of college, their first job or eventual self-sufficiency, San Diego State University psychology professor Jean Twenge told Time in 2017.
"If you look at the big picture, it's not that they're doing more good things or more bad things overall," she said. "It's just that they're less likely to do all kinds of things adults do, and there definitely is a trade-off there."
Generation Z's stunted maturity is likely a result of changing family dynamics, she said, as parents have fewer children and more watchfully shield youths from alcohol and sex, and increasing communication on the internet, which means teens don't even have to leave their homes to talk to friends of partners and thus spend less time engaging in adult activities away from home.
Uncommon Knowledge
Newsweek is committed to challenging conventional wisdom and finding connections in the search for common ground.
Newsweek is committed to challenging conventional wisdom and finding connections in the search for common ground.
About the writer
Scottie is a Newsweek science fellow and student at the University of Florida. Her work has appeared in Women's Health, the Gainesville Sun and WUFT, an NPR-PBS affiliate.