Teen Use of E-Cigarettes, Tobacco Products Drops After Regulatory Push: CDC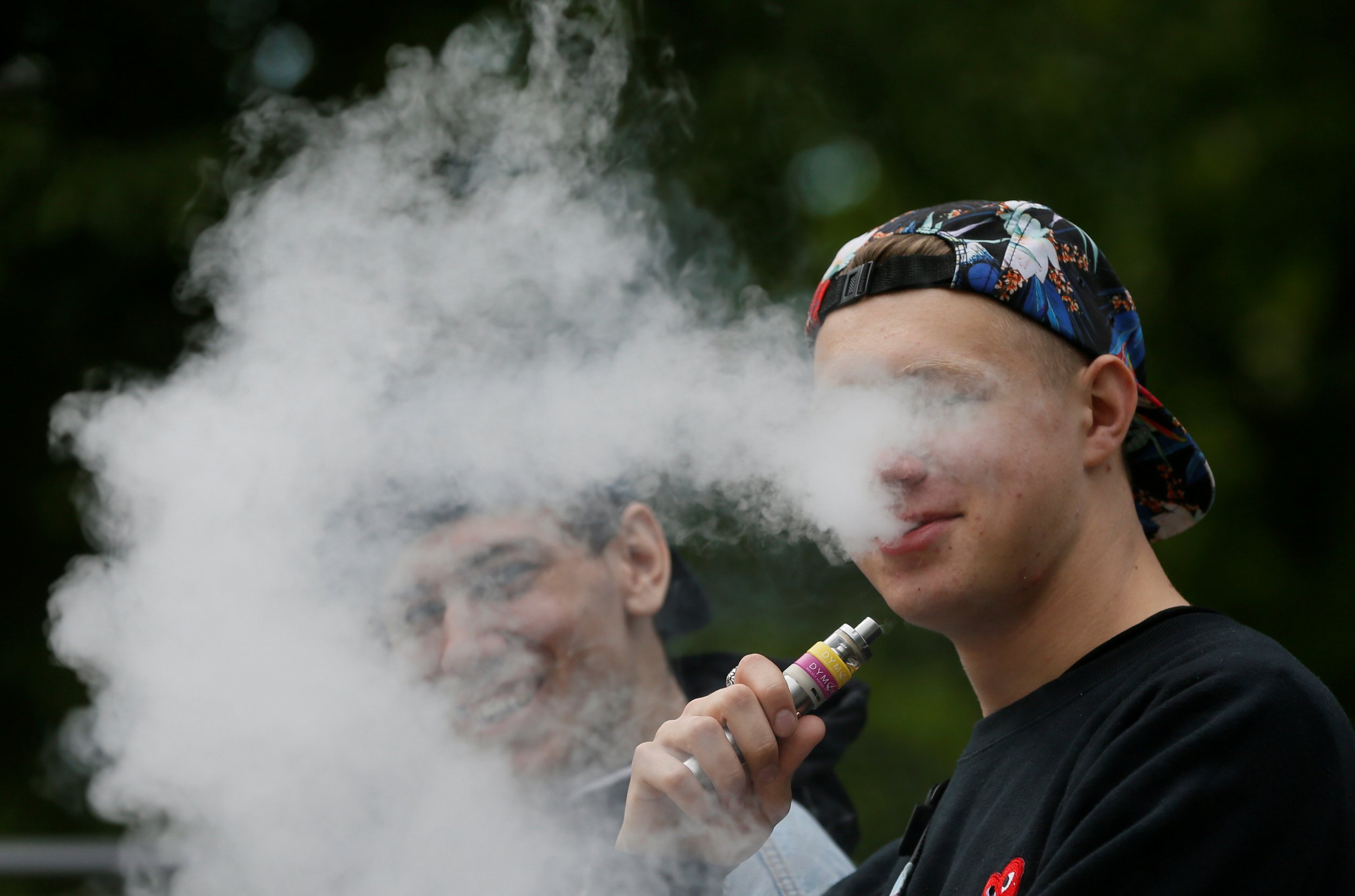 Decades of relatively successful public health campaigns have established that smoking can kill. As a result, far fewer young people are picking up the habit.
A new report, from the U.S. Centers for Disease Control and Prevention and the U.S. Food and Drug Administration's Center for Tobacco Products, finds the number of teenagers who say they use tobacco products has dropped considerably, from 4.7 million in 2015 to 3.9 million in 2016. Results from the study were published Thursday in Morbidity and Mortality Weekly Report, an online publication by the CDC.
The introduction of e-cigarettes has changed the tobacco industry, but fewer teens now claim to be using the product. According to the study, the number of middle and high school students using e-cigarettes dropped from 3 million in 2015 to just under 2.2 million in 2016. This is good news, since many have criticized the tobacco industry's unsubtle efforts to market e-cigarette products to young people, such as through social media campaigns.
Last August, the Food and Drug Administration cleared a regulatory hurdle that allows the agency to regulate all tobacco products, not just cigarettes and smokeless and roll-your-own tobacco. The agency now oversees regulation for other products, including e-cigarettes, cigars and hookah and pipe tobacco. Under the regulation, all novel tobacco products now require health-warning labels.
Regardless, e-cigarettes still remain the most popular products among minors who use tobacco. High school students with a tobacco habit also favor cigarettes (8 percent), cigars (7.7 percent), smokeless tobacco (5.8 percent), hookah (4.8 percent), pipe tobacco (1.4 percent), and bidis (0.5 percent).
Many people in the tobacco industry have argued that e-cigarettes provide a safer alternative to standard smoking tobacco. But studies on the chemicals used in flavored liquids for e-cigarettes reveal that the products can be highly dangerous. Recent research finds vaping liquids can cause "popcorn lung," a chronic inflammatory lung disease caused by inhaling diacetyl. (The condition is named for people who work in facilities that produce artificial butter flavoring in many foods, such as candy and microwave popcorn.)
Other supporters of the electronic cigarette industry say the devices can help a person quit tobacco altogether. Studies that sought to verify this were mixed at best. A survey of nearly 1,000 smokers didn't observe a notable difference in quit rate in those who were using e-cigarettes versus those who weren't.
There are some limitations to this new CDC study. The data is self-reported, and many people—regardless of their age—are not always honest about their use of tobacco products, or they will characterize themselves as nonusers of tobacco products even when they're used inconsistently. It's likely, then, that the rates of tobacco product use among teens in the U.S. are still actually much higher.