What's Happening With Tekashi 6ix9ine Trial? Some Edvidence in Rapper's Case Will be Kept Secret
Updates on developments in Tekashi 6ix9ine's case may be limited in the upcoming months of his trial. Prosecutors issued a protective order requesting for some evidence to remain out of the public eye, according to court documents obtained and reported by Complex on Thursday.
Under the protective order, which was signed off by presiding Judge Paul Engelmayer on Tuesday, certain types of evidence will no longer be released by prosecutors or defendants to the public. That means some of the developments in the case—like, for instance, TMZ's latest release of images appearing to depict 6ix9ine at the scene of an armed robbery—will be withheld.
Prosecutors requested the order to prevent the case from being altered negatively, including impacting the "privacy and confidentiality of individuals" working with investigators. There is at least one acknowledged informant that has already reportedly given information on the Nine Trey Gangsta Bloods—the gang organization cited in the federal indictment against 6ix9ine, whose real name is Daniel Hernandez, and six other men accused, including 6ix9ine's former manager Kifano "Shotti" Jordan.
The order also aims to prevent damage to the overall investigation of the gang and "uncharged individuals" who may be implicated further down the line as more evidence is compiled. It also seeks to prevent bias amongst potential jurors before trial, and lastly, the protective order is just to reiterate that some evidence is legally unable to be shared with the public.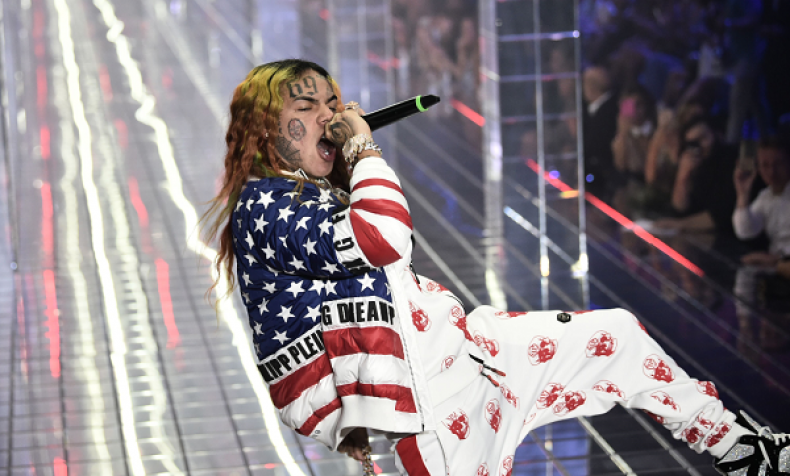 Protective orders like this aren't uncommon during high profile trials. Failure to adhere to the order can result in high fines, disbarment of lawyers and charges of contempt of court.
6ix9ine is currently facing a minimum of 32 years behind bars and a maximum life sentence on charges of racketeering conspiracy, firearms offenses and other crimes including armed robbery, murder, and drug trafficking in aide of advancing a criminal enterprise, listed as Nine Trey. In total, the indictment includes 17 counts. 6ix9ine is only being charged with six.
The Dummy Boy rapper entered a not guilty plea in court in November. His trial is expected to start in September 2019.