'Tekken 7' Negan and Julia DLC Release Time: When Can You Download Latest Fighters?
The next two fighters coming to Tekken 7 are Negan from AMC's The Walking Dead and Julia Chang, a veteran of the franchise.
Both DLC characters arrive in Bandai Namco's fighting game on February 28, leaving fans only a few hours until they can get their hands on them. Negan was revealed at EVO 2018 back in August, as part of the game's Season 2 updates, along with Lei Wulong and Anna Williams.
Julia Chang was revealed at Tekken World Finals in Japan back in December 2018. The veteran fighter has been in every installment of the franchise since Tekken 3.
If you want to know when exactly Negan and Julia Chang will be available in Tekken 7, here's all the information you'll need.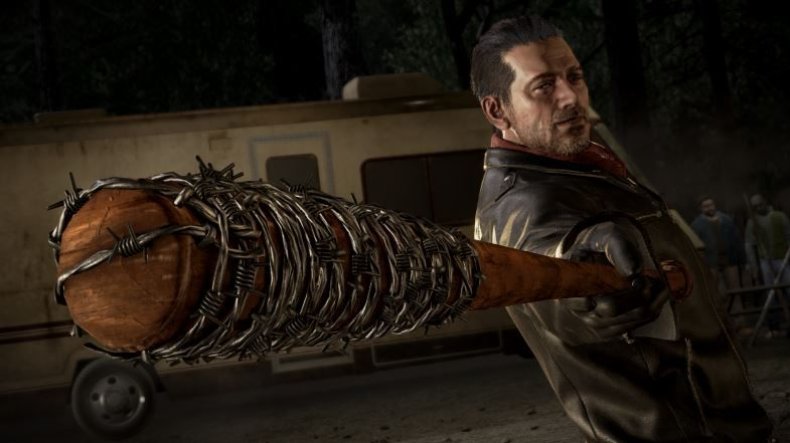 WHAT TIME ARE NEGAN AND JULIA CHANG AVAILABLE?
Bandai Namco has not revealed an exact time when fans can download Negan and Julia Chang, but if the Armor King and Craig Marduk releases are anything to go off, here are the times both characters will appear in their respective stores.
PS4: 12 p.m. EST
Xbox One: 12 p.m. EST
Steam: 1 p.m. EST
HOW TO DOWNLOAD NEGA AND JULIA CHANG IN TEKKEN 7?
Before downloading Negan and Julia Chang, Tekken 7 owners should confirm they have the latest version of the game. Your console may automatically update each title, but you can easily check the version of the game by pressing the Option button on your controller while scrolled over the software.
Select "check for update," and the most recent update should appear and download if it's not the latest version.
To find Negan and Julia, follow these steps:
On PS4, players can verify content has been downloaded by doing the following:
Visit the Tekken 7 page on the PS4 Home Menu or Game Library.
Select the game and scroll down to the PlayStation Store section at the bottom.
If you have already purchased the DLC, download the content from the My Add-ons section. If not, it will take you to the PlayStation Store.
On Xbox One, players can verify content has been downloaded by doing the following:
Go to My Games and Apps.
Locate Tekken 7 and press Menu.
Select Manage Game.
Scroll all the way to the right on this menu to find and install available DLC.
Tekken 7 is available now for PS4, Xbox One and Steam.
Are you excited for the arrival of Negan and Julia Change? Which of the two fighters are you most looking forward to playing as? Let us know in the comments section below.