Tel Aviv Diary: Attacks in Israel Spark Anxious Talk of Third Intafada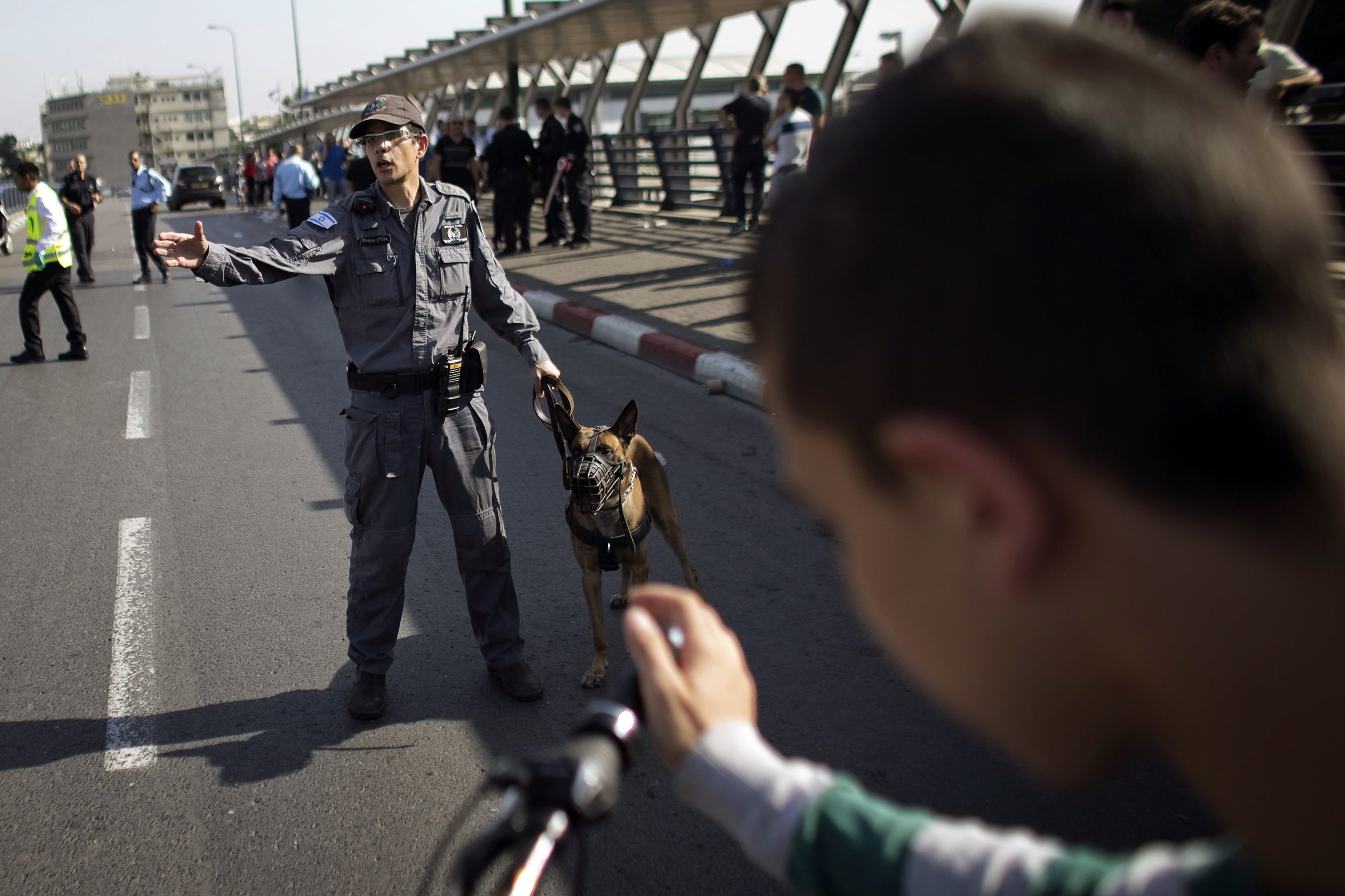 Late this afternoon a Palestinian attacked a group of young Israelis outside the settlement of Alon shvut an Israeli settlement on the West Bank. The attack took place very close to the location that the three Israeli students were kidnaped and killed last June. A 14 year old girl has died from her wounds, two others were injured. The terrorist was shot and killed. This was the second terror attack today by knife wielding terrorists.
Earlier today, a Palestinian stabbed a 20-year-old Israeli soldier at the Haganah train station in Tel Aviv. The attacker was identified as Nur al-Din Abu Khashiyeh, a 25 years old from Nabulus. The soldier is in critical condition at Tel Hashomer Hospital in the Tel Aviv area. A second person was lightly wounded when he fought with the attacker. The attacker had crossed into Israel illegally.
When I received this news alert I turned to the woman I was talking to and told her what the alert had said. Her response: "The third intifada is here." Others responded to the news in different ways. One owner of a designer shoes and clothes said to me, "We are used to it. That is our fate to continue to live in a world in which we are attacked."
A few stores down, the proprietor of a beauty salon said, "It's because we do not respond. We need to break the legs of all those people who are throwing stones." Finally, the manager of a special food store said to me, "It's our fault. We are doing nothing to make the situation better." He continued, "Since the withdrawal from Gaza, under the direction of Ariel Sharon, we have taken no action. And this is what happened."
I asked him if we were to do everything in our power to reach peace, would that make a difference? He turned to me with a sad face, explaining – "That is our tragedy. It will take two generations of relative quiet in order to reach any real peace." We both agreed that in our lifetime the situation has only gotten worse.
Today's attack did not happen in vacuum. For the last three weeks the situation in Jerusalem – 50 miles away – has been tense and violent. Demonstrations and rioting are taking place daily. There have been three terror attacks in the last three weeks in the holy city.
On Saturday night, an Arab resident of K'far Kana, (a village in the Galilee, Northern Israel) was killed by police after he had attacked a police van, then tried to run away. It would seem the police violated protocol and shot to kill when they should have initially fired a warning shot.
The attack has incensed the Israeli-Arab population who have been holding a general strike. While one event is clearly not connected to the next, the general increase of tension in the past few weeks has reached Tel Aviv. As much as we like thinking we are living in a different place, events keep reminding us that this is one very small country and what happens in one place will eventually make its way to Tel Aviv.
Political historian Marc Schulman is the editor of historycentral.com. An archive of his recent daily reports from Tel-Aviv can be found here. He is also a columnist for the Times of Israel. You can follow him on Twitter at @Multied.