Tel Aviv Diary: Can the 'ISIS Uprising' Be Put Down?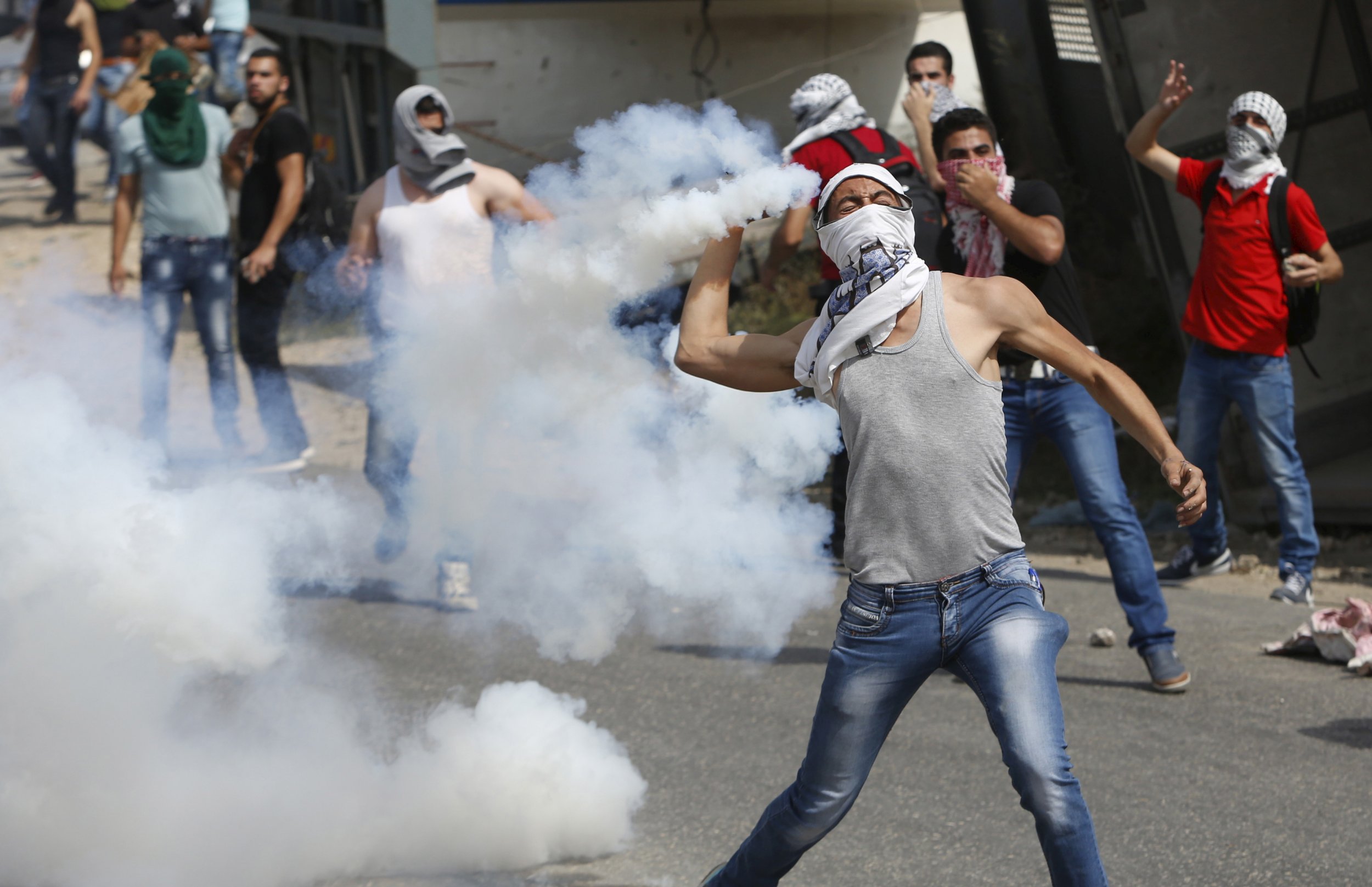 It's a difficult morning in Israel. For a few days we were able to fool ourselves into thinking the worst may be over, since there was one day of quiet, followed by a number of knifing attacks—but all in the West Bank or East Jerusalem, places where none of us go.
That fantasy ended on Sunday night, when an attacker entered the Central Bus Station in Beersheba and began shooting and stabbing, leaving one dead and six wounded. In the ensuing chaos, an Eritrean refugee was shot and killed when he was misidentified as a terrorist.
The Islamic State militant group (ISIS) issued five videos on this newest round of the conflict, trying to take responsibility for it. The videos called on Palestinians to continue the attacks as the first step in liberating Jerusalem's Al-Aqsa mosque from the Jews. Some Israeli observers are already calling this latest barrage of violence "the ISIS uprising," not because the attacks are under its direction but because the spirit of ISIS has now seeped into the West Bank and East Jerusalem.
The fear in Israel is that since the attacks have not been organized from above (i.e., by any organization), it will be very difficult to bring them to an end. Moreover, ISIS has been very successful in convincing young people that jihad is their destiny, and if the group has an increasing impact on Palestinian youth, the situation may get much worse before it gets better. Not to be outdone, Hamas has ordered its cells in the West Bank to begin suicide bombings, it was reported Monday.
The death of the Eritrean has caused some soul-searching. As the shooting was shown in a loop on TV news reports, viewers thought they were watching the heroic Bedouin security chief of the bus terminal stopping a terrorist. Later it turned out that the "terrorist" was an innocent Eritrean migrant who was mistaken for a terrorist, shot after he was already down and then beaten by passers-by in the terminal.
While this mournful mistake has triggered some national self-examination, how deep this soul-searching will go is unclear. The police have opened a criminal investigation, and Prime Minister Benjamin Netanyahu has condemned the attack. Hopefully, these events will not be forgotten by the next, inevitable attack.
It was announced that the attacker in Beersheba was a Bedouin Arab-Israeli from Israel's Negev region, which is going to make finding a solution, both long and short term, even more difficult. The events of the past two weeks have set back Jewish/Arab relations in Israel a decade or more.
On Sunday, it was made public that a number of Israeli municipalities have announced that Israeli Arabs will no longer be allowed into the schools in which they work as long-term maintenance and cleaning workers. The actions are clearly illegal under Israeli law, but when some parents from the city were interviewed, they said that while they understood how bad the policy sounded, their children's safety had to come first and they did not feel safe with Arabs in their schools.
On Sunday, before any Arab-Israeli had perpetrated a serious attack, that position seemed indefensible. Now that approach is harder to contest.
As the violence enters its third week, a resident of Tel Aviv sighed and said it seems this bloodshed is our destiny, since the same events keep repeating themselves. He added that it appears that neither Israelis nor our enemies have the leaders that can break this terrible cycle. The fear among many is that while the cycle has been going on for almost a hundred years, we have entered into a new and even more dangerous phase.
Marc Schulman is the editor of historycentral.com.