Tel Aviv Diary: Can Netanyahu Survive This Latest Scandal?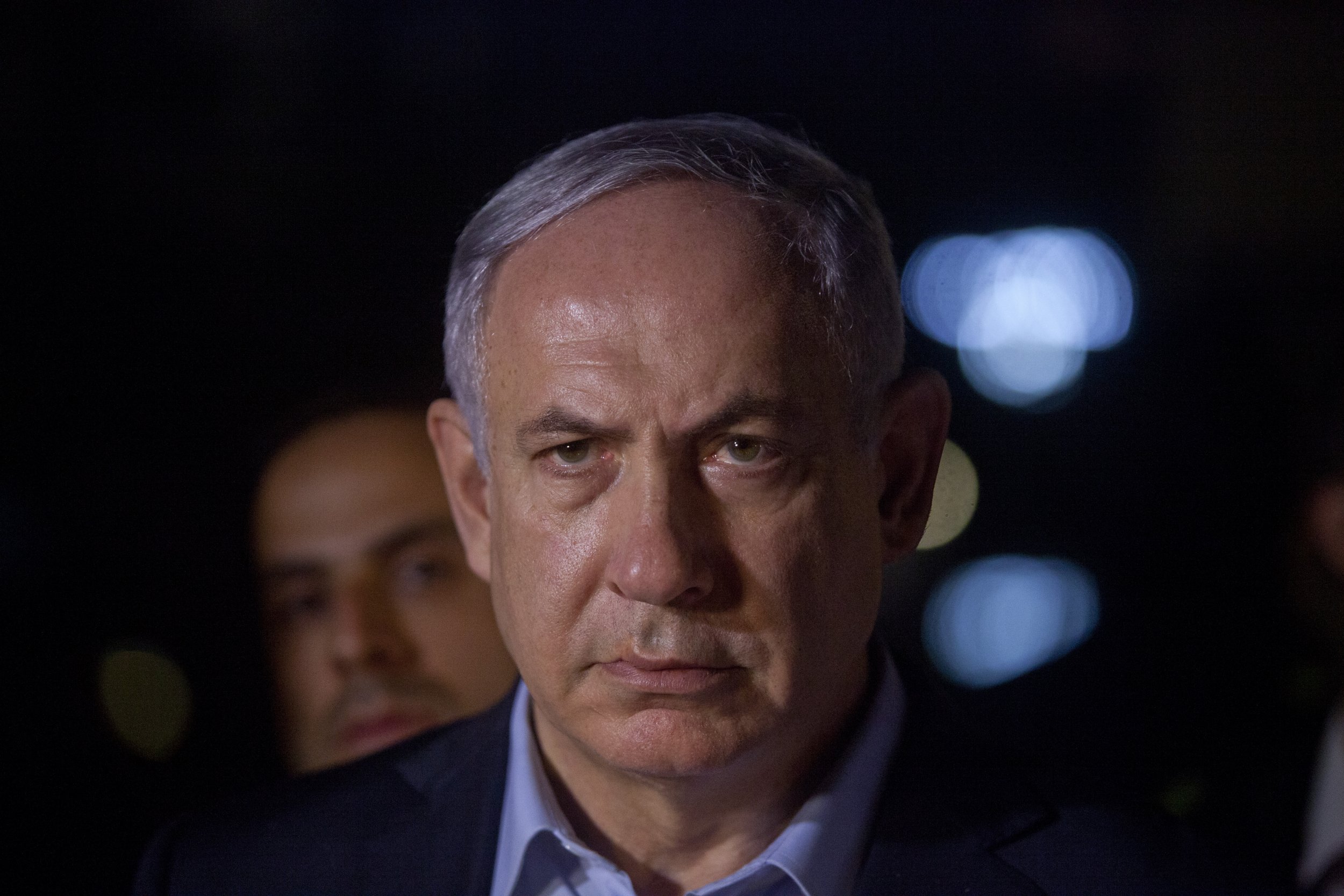 According to a poll conducted this week by Israel Channel 2, a majority of the Israeli public believes Prime Minister Benjamin Netanyahu is guilty of the crimes for which he is being investigated and do not believe his protestations of innocence. A smaller percentage, a slight plurality, think he should resign.
Opinion polls aside, Netanyahu continues to claim nothing will come of these investigations, and that he will remain prime minister for many years to come. Despite Netanyahu's protests, the revelations over the last week shook even jaded Israelis.
For the past few years, many Israelis have felt there was something fundamentally wrong with their society, but they were never quite sure what. Many thought it was the conflict, or the occupation corrupting Israeli society.
Others have criticized and demonstrated against what loosely translates into the interconnection of wealth and government. Questions swirled around government contracts, starting with the deal the government negotiated for the exploration of Israel's recently discovered gas fields.
A few weeks ago, a scandal began developing, related to conflicts of interest in a decision to purchase submarines and other ships from Germany.
Related: Tel Aviv Diary: Bibi Beset By Scandals
During this past month, Israelis have found out that what they were led to believe was an ideological battle between the prime minister and some of his opponents was really just a fight over influence and money—i.e., Netanyahu wanting to better control the media, together with a struggling media company wanting to improve its bottom line.
The prime minister has been interrogated three times in the past 10 days about what is being called "Case 1000" and "Case 2000," respectively.
In Case 1000, Netanyahu is accused of receiving thousands of dollars in gift from very wealthy acquaintances, in return for orchestrating certain favors on their behalf.
Case 2000, which was secret until recently, has turned out to be the above-referenced case, in which Netanyahu and Arnon "Noni" Mozes, publisher of Yediot Ahronot, were involved in negotiating a deal to provide more favorable coverage of the prime minister.
In a taped conversation, Mozes was even heard stating he would "make sure he (Netanyahu) remains prime minister." In return, the prime minister was to make changes to the publication schedule of Yisrael Hayom owned by Netanyahu's (and Trump's) backer Sheldon Adelson, changes that would be to financially advantageous to Yediot.
Proposed adjustments included discontinuing the Friday edition of Yisrael Hayom, thereby eliminating the major competition to Yediot Ahronot's weekend circulation which is its prime source of income. It should be noted that under Israeli law a bribe does not have to be consummated; it is enough merely if it offered or agreed to.
All of the conversations between Netanyahu and Mozes were taped by the prime minister's chief-of-staff. For the last week, details of the conversations have come out drip by drip, convincing many Israelis that what they had been previously led to believe about either of the participants was simply false.
In attempts to prove he did no wrong, Netanyahu admitted that two years ago he called for new elections solely to protect Yisrael Hayom, Adelson's newspaper (otherwise known in Israel as "the Bibiton"—or Bibi's newspaper.). That, he claims, proved that he did not enter any agreement with Mozes.
While many Israeli had believed that that is what happened, Netanyahu has consistently and repeatedly stated he has no influence on the Yisrael Hayom newspaper and that was not the reason he called elections.
In addition to the prime minister, his wife Sarah, his son Yair and Yediot editor Noni Mozes, the editor of Yisrael Hayom, Sheldon Adelson and many others have been questioned during the course of this investigation (as well as throughout the course of the investigation of Case 1,000).
After the police complete their interrogations they will make their recommendations to Israel's attorney-general on whether they think the prime minister should be indicted. That decision will then be up to the attorney-general.
If Netanyahu is indeed indicted, it is expected he will be forced to resign. Whether the investigations result in indictments or not, these most recent affairs have forever changed the way Israelis look at both the media and the prime minister.
Marc Schulman is the editor of Historycentral.com.