Tel Aviv Diary: Counting Down to the End of Missile Strikes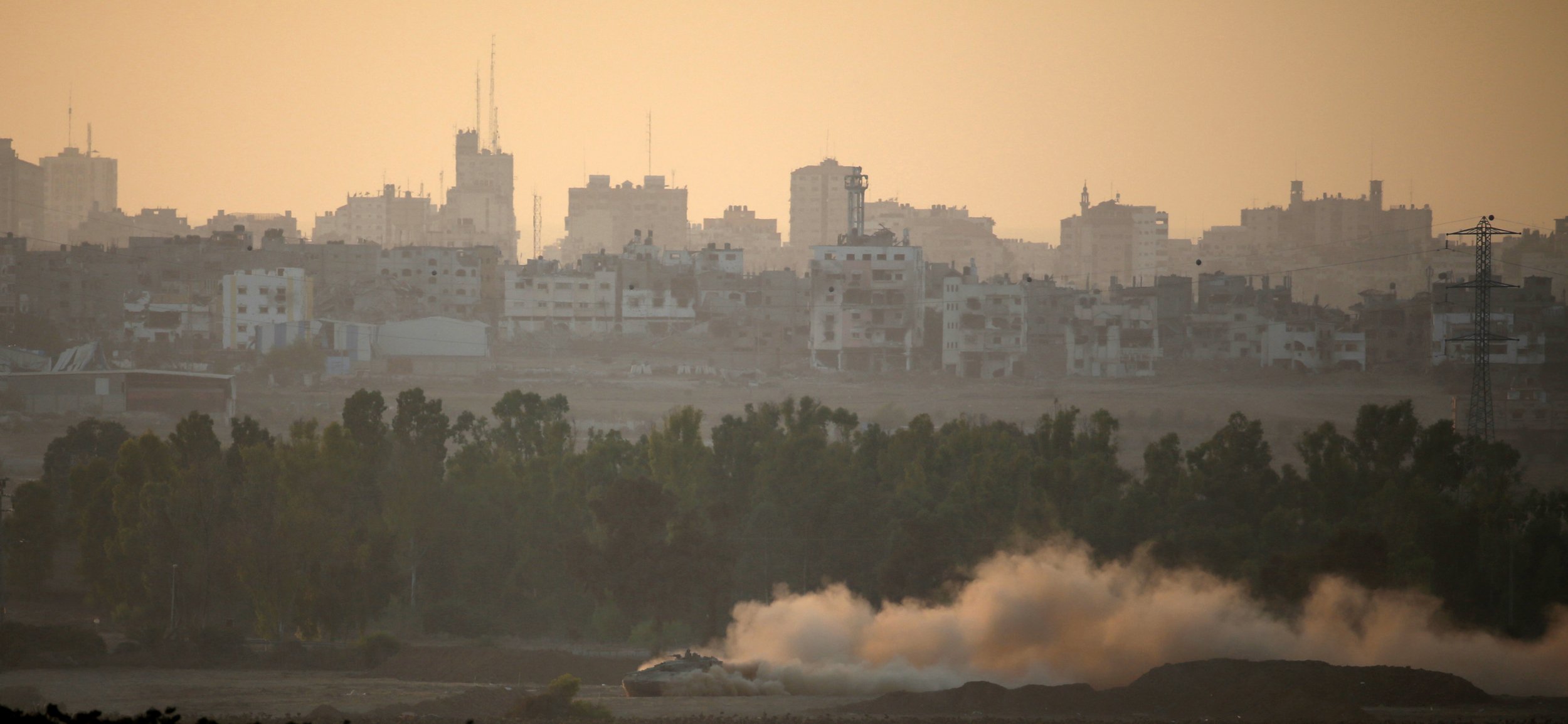 On Sunday, Israel began implementing the policy it announced Saturday night. Israeli troops began to withdraw from Gaza and redeploy. The government decided not to expand its operation after destroying all of the tunnels that the army was aware of, but the problem with this policy became very clear at 5:00 p.m. Sunday, when sirens went off again in Tel Aviv. I was on the phone with my daughter and just said "missiles!" and hung up. This time, the wait seemed forever. But finally, the two booms came that signaled a successful intercept. The second one was almost above us.
It was a day of very heavy rocket fire by Hamas, especially in the South. Lately, Hamas's long-range rocket fire has decreased significantly and by all accounts, they are running out of long-range missiles. But they still have thousands of short-range missiles that can hit the cities in the South. On Sunday, they were trying to show that they cannot be ignored.
Israelis are very confused tonight. According to one poll, six percent of Israelis say that they oppose ending the operation. In that same poll, 59 percent of Israelis say they are happy with the actions of Prime Minister Netanyahu, who has ordered most Israeli troops out of Gaza. Still, a different poll shows that 50 percent of the public does not want the operation to continue.
The average Israeli in the street mirrors that confusion. On one hand, they appreciate that Netanyahu has been cool under fire. He has not acted hastily or taken too many risks. On the other, most Israelis do not understand how the current policy will bring about an end to the missiles. Or, if it does bring about such an end, what will stop us from reliving this month's events next year? Israel's bitter history with Gaza goes back to the 1950s, and nothing seems to change that. The Israeli government is effectively announcing that silence will be met with silence -- a.k.a. a ceasefire, which is what Israel offered Hamas before this all began. The only reason to believe that Hamas may end this now is that they are running out of rockets, their people are homeless, and despite the fact that Israel is allowing food and medicine into Gaza, the people are running out of food, water, and other essentials. Only if they end the firing will there be a way to solve these problems. Will they? It's not clear. Israel has consistently misjudged Hamas.
The hope in Israel is that negotiations will eventually begin in Cairo; not right away, but in a few days, at which point Hamas will be desperate for an agreement to help the people of Gaza. They will then be willing to go along with an agreement that severely limits their ability to rearm. Wishful thinking? Probably.
Sunday was another sad day of funerals; four funerals were held in Israel for soldiers who fell. The funeral that the Israeli public felt most strongly about was that of Lieutenant Goldin, the soldier who was presumed kidnaped on Friday. The Israeli army ultimately was able to retrieve enough of his body to both confirm his death and hold a funeral under Jewish Law. On Saturday night, just hours before his death was announced, his family appeared on TV begging that the government not leave him behind in Gaza. His funeral was attended by 15,000 people.
Israeli parents will be sleeping just a little bit better tonight, as the majority of troops have been removed from Gaza. The chances of troops being killed or wounded tonight will be much lower than in nights past. The number of innocent civilians killed in Gaza will also decrease, and that is just as important. Israelis, however, know that 20 percent of Israeli soldiers killed in this operation died on the Israeli side of the border, due to cross-border attacks. Palestinians know that they were dying before Israeli troops entered by ground, from air strikes. So while fewer people will die tonight in the Gaza area, people will continue to die on both sides for no reason, until the missiles stop. And when they do, the airstrikes will end, too.