Tel Aviv Diary: A Downbeat End to the Israeli Year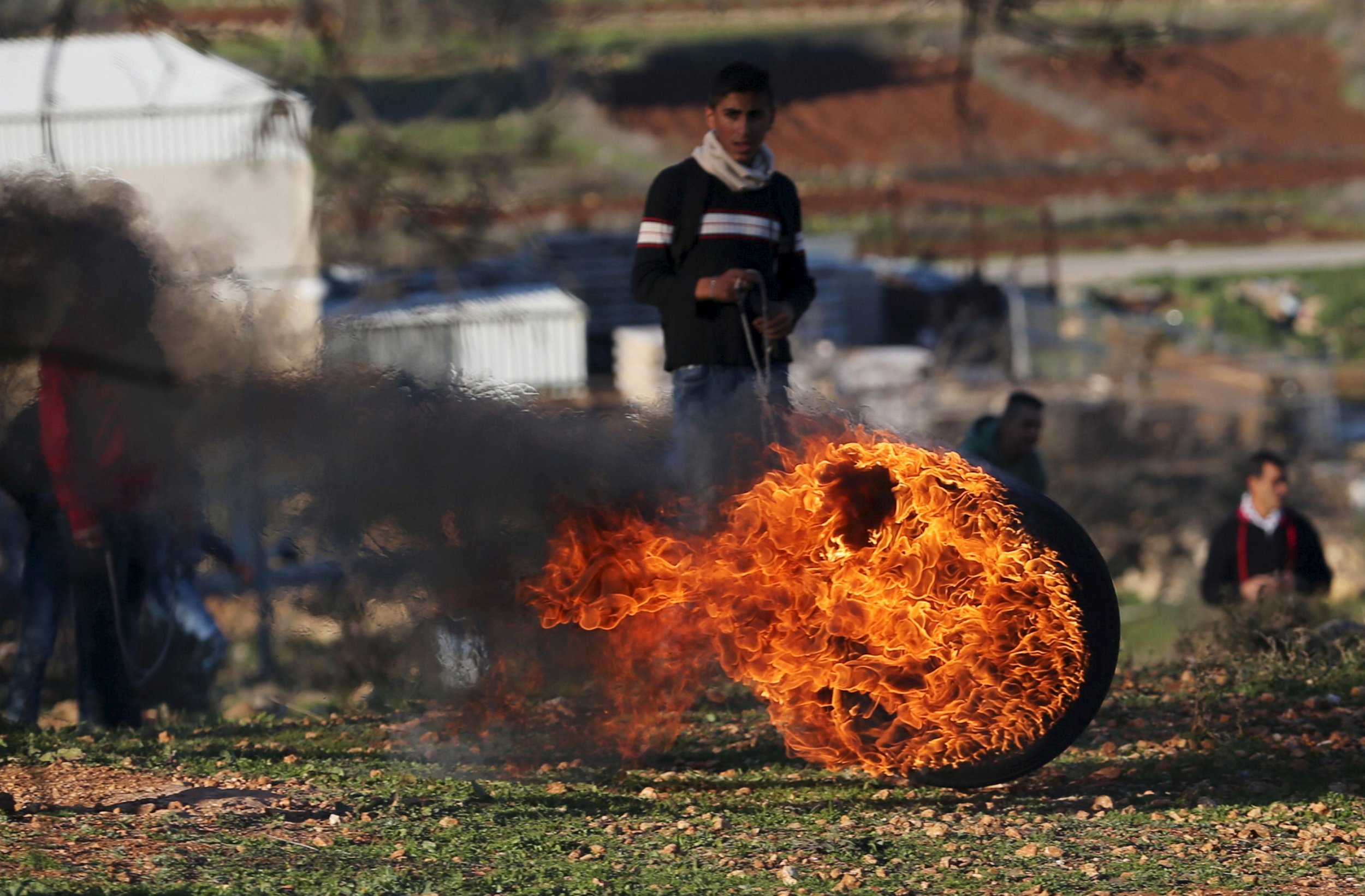 The year 2015 is coming to an end and for the residents of Tel Aviv, as well as for those in many parts of Israel, the mood is downbeat.
It has been three months since the start of the latest round of Palestinian attacks, which has manifested itself mostly in the form of stabbings. The attacks seem to come in waves…one, two or three stabbings some days, and no stabbings on other days.
The assaults have been concentrated primarily in the West Bank, although Jerusalem has certainly seen its share of attacks. There were even two attacks perpetrated in Tel Aviv.
The violent outbursts have not yet interfered with daily life, certainly not in Tel Aviv, any more than a spike in the robbery or rising murder rates would affect the pace of life in New York. Responses to the current situation here is identical to what would happen in New York—locals go about their business as if nothing has really happened and tourists stay away.
I was in Jerusalem last night for the first time in almost two months. I would have expected to find an armed camp. However, as I walked across the city to my meeting, I didn't see a single policemen or soldier patrolling. Some restaurants boasted signs stating they serve food to soldiers in uniform free-of-charge (in Tel Aviv, soldiers only receive discounts).
Jerusalem's neighborhoods frequented by locals were bustling with people, like any regular evening. Though walking on towards the tourist areas, the crowds visibly thinned. Soon I was passing tourist shops and art galleries, one after another, devoid of people. The distinct absence of tourists was particularly notable last night since this is Christmas week, which is typically a very busy week for tourism to Jerusalem.
The big picture suggests that if you are not in the tourist industry, the current round of violence will not have a direct impact on you. If what I have seen in the high-tech world is a barometer, the recent attacks have not been the source of any setbacks. Deals are still being made, visitors continue to stream in from abroad to meet with the latest, greatest startups.
Indeed, investments in Israeli (mostly Tel Aviv–based) companies keep skyrocketing—with the leading U.S. venture firms (such as, Sequoia) entering the Israeli market. That continues to be the case with Chinese and other firms worldwide, all wishing to take part in the incredibly productive ecosystem of Israeli startups.
So why is the mood in Tel Aviv downbeat? This has been a year when hope seems to have left the building. The disappointment started with the latest elections.
It is no secret that most Tel Aviv residents were hoping for a different outcome from the election that took place last February, particularly since polls in the weeks prior to the vote predicted a very different result, with Prime Minister Benjamin Netanyahu losing. Thus, the shock and sense of defeat over the ultimate election results dealt a severe blow for those who hoped for a change at the top.
By the time the summer came and election doldrums were receding, we were horrified and haunted to hear of the attack by Jewish terrorists against the Dawabsheh family in the Arab town of Duma, in the West Bank. Two of the members of the family, including a baby, were burned to death.
Israelis were traumatized by the thought that any Jew could carry out such a brutal, heinous act. For a while there were some who denied the possibility the terrorists who carried out the attack could be Jews. However, on December 30 the government announced it will soon indict a number of Jewish suspects currently being held without bail for committing the attacks.
By September, the current round of semi-spontaneous attacks had begun. As I wrote above, these stabbings have not changed daily life in Tel Aviv in significant ways. The current round of attacks are nothing like the bus bombings and other suicide bombing attacks that we suffered between 2000 and 2004.
But the attacks have not been without casualties. Today, Genady Kaufman succumbed to the wounds he suffered when attacked on December 7, becoming the 25th Israeli to die in this round of violence.
Yet, it is not the violence and the deaths that leave most Israelis downbeat. It is the sense there is no solution. No one—left-wing or right-wing—has any realistic plan of how to end the conflict.
Most Israelis intuitively understand that neither the right nor the left can provide them with a roadmap for a better future. The right-wing insists we just need to remain steadfast and we will successfully muddle through. The left-wing suggests that if we just agree to concede "x," we will magically solve our 100-year-old conflict (that shows no sign of ending.)
Finally, this year is limping to the end on two additional discordant notes. Last week, the major item on Israeli news was a wedding video. This vile video revealed young participants enthusiastically celebrating the deaths of the Dawabsheh family.
All of a sudden, it became clear to Israelis that the existence of Jewish terrorists was not the manifestation of a small fringe group of youths, but was, rather, a much larger societal affliction—a cancer which Israeli politicians were quick to condemn, despite their inabilities to find a satisfactory solution or plan a suitable response beyond condemnation.
If all this was not depressing enough, on December 29 Israel's Supreme Court finalized the sentence of former prime minister Ehud Olmert, ordering him to begin serving his prison sentence on February 15, 2016.
Israelis now look at having one former president and one former prime minister serving time in prison at the same time. Though some tried to give this news a positive spin, nowhere else in the world have (in the absence of a military coup) a president and prime minister been tried and sentenced to jail. Most Israelis just wonder how it was possible for people capable of committing these crimes to have reached such positions of power.
Just before finishing this article, I spoke to the owner of a local cafe about the impending winter storm. He mentioned he had worked in Jamaica for five years and knew the meaning of a "real" storm. He went on to say how wonderful it was to live in a place which felt worry free.
He said he is often tempted to sell his business and return to that worry-free place. But as we talked we realized that this was not a fate we could hope for here in Tel Aviv. A New Year will dawn tonight and the residents of Israel know it won't be a year of not worrying. But they dream it will be year of greater hope than the one coming to a close.
Marc Schulman is the editor of HistoryCentral.com.