Tel Aviv Diary: Is This The End Of The Road For Benjamin Netanyahu?
Israeli Prime Minister Benjamin Netanyahu appeared before the annual convention of the American Israel Political Action Committee (AIPAC) last week and was greeted with an enthusiastic response. But while he was addressing delegates in Washington, his real audience was back in Israel.
Netanyahu devoted more than half of his speech to one of his favorite themes: the tremendous economic and technological success Israel has enjoyed over the past decade as the so-called "Startup Nation." He went as far as saying that in coming years countries would not boycott Israel, though they should be worried about Israel boycotting them.
Netanyahu also talked about the danger facing Israel and the world from Iran, a theme he has spoken about regularly for at least the past nine years. During that time, Israel's concerns about Iran have only increased, not least because of Iran's backing of Bashar al-Assad's forces in Syria, just across its border in the Golan Heights.
But the most important element of the AIPAC speech was that the Israeli public could observe him, once again, articulating his views eloquently in commanding English to an American audience on the heels of his warm meeting with President Donald Trump.
Netanyahu needs this positive recognition because there is a very real chance that Israel will be holding early elections. The apparent reason for moving forward the date of the next elections is a disagreement between coalition members on a law that would guarantee the exemption of ultra-Orthodox citizens from mandatory army service—something that has been happening, in practice, without being codified into law.
There are claims that the move is being orchestrated by Netanyahu, who is conspiring in tandem with the ultra-Orthodox. It is hard to be sure whether or not that is the case. However, a week ago, an official of the Yesh Atid Party (led by Yair Lapid) told me that Netanyahu would work with the ultra-Orthodox to create a crisis over the proposed draft legislation. Netanyahu would then refuse to give in, saying he would not endanger the security of Israel. He could then call new elections and claim that he did not really want the elections and was just guarding Israel's security.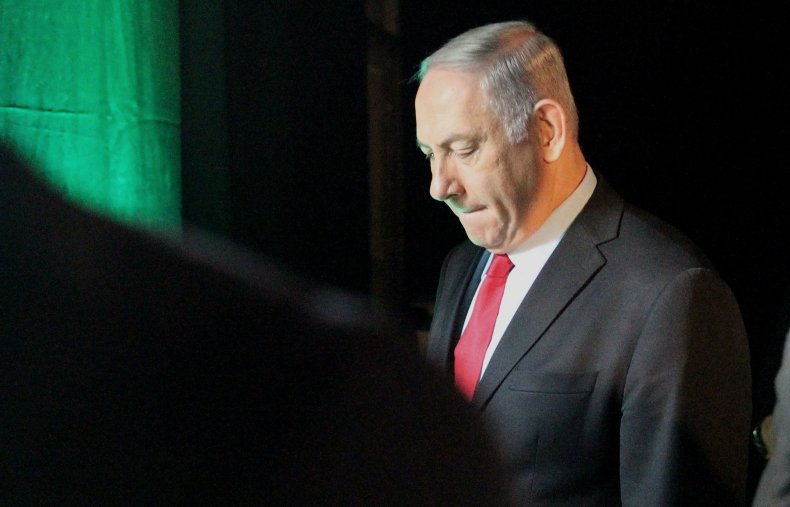 So far, everything the Yesh Atid official said has come true. On one hand, Netanyahu has insisted he does not want new elections, and representatives of the ultra-Orthodox claim they are not colluding with him. On the other hand, when a possible solution to the coalition crisis was offered, Netanyahu reportedly said, "I'm only willing to accept a long-term solution to the current crisis. Otherwise, we're going to elections."
Netanyahu desperately needs a reason to call new elections. His legal position took a turn for the worse when his long-term confidant, Nir Hefetz, turned state's witness in the ongoing investigations against the prime minister. Hefetz, who had been detained as part of the investigation into Case 4000, signed an agreement that will allow him to avoid any jail time. In return, Hefetz has proffered extensive information on Cases 4000, 1000 and 2000, as well as other cases that have yet to be fully explored.
Hefetz has become the fourth defendant to become a witness for the state in the ongoing probes of the prime minister. In two of the cases, 1000 and 2000, the police have already recommended that Netanyahu be indicted for bribery and improper conduct. The prevailing wisdom contends that Hefetz's testimony will likely be the most damaging to the Netanyahu. Hefetz is also said to possess tapes of some of his conversations with the prime minister. Exactly how damaging those tapes might be remains unknown.
Recent polls show support for Netanyahu growing, and his strategy seems to be to hold elections before he can be indicted—something that, due to the Israeli process, could take between four months and a year. Then, if he is indicted, he can assert he has a mandate from the people to stay in office until he is convicted and his appeals have run out.
Netanyahu supporters maintain that one cannot trust the words of a state's witness and that the police (whose commissioner was handpicked by Netanyahu) is "out to get him," no matter the cost. The question on everybody's mind is whether Hefetz's testimony will be sufficiently devastating, to convince even Netanyahu supporters that the time has come for him to go.