Tel Aviv Diary: How Long Can Battered Bibi Cling to Power?
This morning there was only one topic of discussion on the streets and in the cafe's of Tel Aviv—How long can Prime Minister Benjamin Netanyahu hold on to power and what is the most likely scenario of how his Prime Ministership will end?
While most Israelis slept, one of the most turbulent days in Israeli legal/political history came to an end, with a dramatic final act: One of Netanyahu's closest confidants, Shlomo Filber, current Director General of the Ministry of Communication, signed an agreement to become a state's witness against the prime minister.
In the early hours of Sunday, seven people were detained by the police. They were brought before a judge, one by one, and were remanded into custody for five days.
It was widely reported that included among the seven individuals were "top people close to Netanyahu and top people in Bezek" (Israel's largest telecommunication company). For 48 hours, the media was prohibited from disclosing the names of the accused.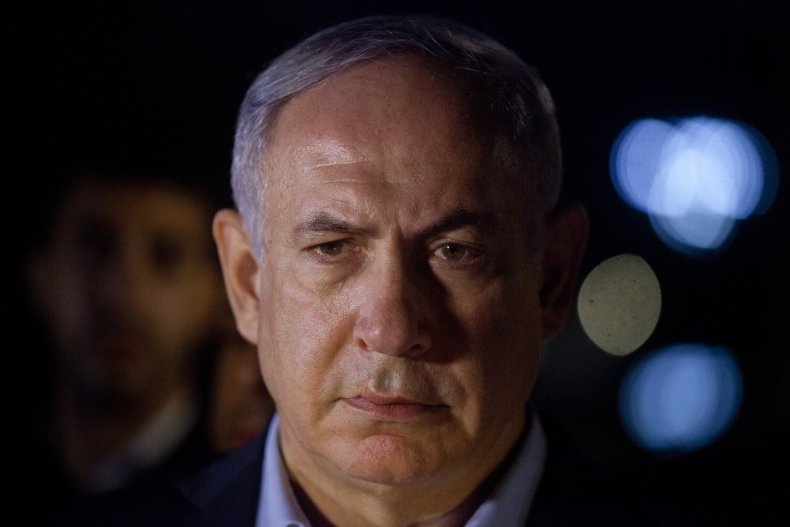 Then, at midnight between Tuesday and Wednesday, the identities were published. Those accused were: Shaul Elovitch, Chairman of Bezek; Stella Handler, Director-General of Bezek; Elovitch's son and wife; Amikam Shorer, Elovitch's right-hand man; Nir Hefetz, spokesman for the Netanyahu family; and a very close confidant, the above-mentioned Filber.
The expected charge against these accused is that Bezek had been given special treatment by Filber, in return for positive coverage of both Netanyahu and his wife Sara, on Israel's most visited news website, "Walla." It should be noted that both Elovitich and Filber were already under investigation for securities fraud by the Israel Securities Commission and this new action was a result of further investigations into the original case.
Two additional facts should be noted. First, the previous Director General of Ministry of Communications was in the advanced stages of implementing reforms that would have cost Bezek millions.
Second, In his newest government, formed March 2015, as part of Netanyahu's agreement with his coalition partners Netanyahu included a clause granting himself a free hand when it came to issues of communication (which included the media). Netanyahu appointed himself Minister of Communication and his first act was to fire the former Director-General and place Filber in charge. Filber immediately froze all of the reforms that were slated to go into effect.
What was not disclosed, until MK Zahava Galon (Meretz) complained, was that Netanyahu and Elovitich, Bezek's chairman were friends. At that point, the Attorney-General ruled that Netanyahu could no longer have any dealing with matters that impacted Bezek. However, that ruling came a year too late.
Filber, who until now had been claiming he did everything he had done because he thought it was for the good of the economy (even though all of the experts in his ministry disagreed), is now expected to tell the police that what he did was at the explicit instruction of Netanyahu.
Filber, who has worked closely with Netanyahu for nearly two decades, no doubt has many secrets to spill, and in the minds of almost every analyst, Netanyahu's legal fate was sealed by the agreement making Filber a state witness.
And if this was not enough, yesterday, police began investigations into two additional cases related to Netanyahu. In the first, a judge reported she had been offered the position of State's Attorney General if she would promise to drop the case against the prime minister's wife, Sara.
The two individuals involved in making the offer to the judge have been detained and the current Chief Justice of the Supreme Court, to whom the aforementioned judge disclosed the bribe offer, in 2015, when it occurred, has already been questioned by the police.
Lastly, police are also investigating whether Netanyahu worked to move the Volcani Institute (Israel's premier agriculture research facility) to the northern region of the country, because, Bezek chair Shaul Elovitch owns adjacent land that could then be rezoned, and thus provide the Prime Minister's friend with significant profit.
The question remains, how does this affair end?
Until yesterday, the prevailing wisdom was that it would take six months or more until the Attorney General reviews the two other cases — 1000 and 2000, in which the police have already recommended that Netanyahu be indicted for bribery. As the latest case has broken open, there is a growing sense that Netanyahu will not be able to last that long politically.
The allegations in Case 4000 are easier to understand than the previous cases. There are hundreds of millions of dollars involved, along with elements of alleged bribery ("give and take"), which are clear and straightforward.
While it does not take much to convince the average Tel Aviv resident that Netanyahu should go, as few supported him to begin with, in speaking to Likud supporters this morning, their current sentiment was not that different.
One Likud supporter said: "I am really sorry to say that this is just too much. He will not be able to survive." MK Oren Hazon, the young, "bad boy" of the Likud, became the first Likud MK to call on Netanyahu to resign.
The joke circulating during the past few weeks is that any five Likud Ministers would happily get on stage together and call on Netanyahu to resign, but every single one of them is scared to be caught alone in the hall talking about it.
As the combined evidence in the many cases against the prime minister continues to mount, it is hard to see how Netanyahu — despite his political skill — will be able to keep his coalition together. Almost everyone agrees, it is only a matter of time.