Tel Aviv Diary: Israeli Cops Accuse Bibi of Two Counts of Bribery
The Israeli police have formally presented their report on the investigations into two cases in which Prime Minister Benjamin Netanyahu has allegedly committed crimes.
In both cases, police state that an evidentiary basis exists to indict the prime minister.
The first case, known in Israel as "Case 1000," alleges Netanyahu received gifts of cigars, champagne, jewelry and clothing, whose value totaled over 1,000,000 shekels ($300,000). Netanyahu does not deny he indeed received these gifts. However, he claims they were merely gifts between friends.
Israeli law is clear that public servants may not receive gifts from anyone other than relatives during their time in public service. The police have recommended that Netanyahu not only be charged with "Conduct Unbecoming a public servant," but with bribery, atoo.
Police claim they have enough evidence that many of those who gave gifts — such as, financier Arnon Milchan, received favors in return from the Prime Minister — thus, constituting bribery. The police have also recommended to indict Milchan.
The second case, known as "Case 2000," surrounds Netanyahu being caught on tape promising financial gain to the Publisher of Yediot Ahronot (until recently Israel's largest paper, now in second place), in return for positive coverage.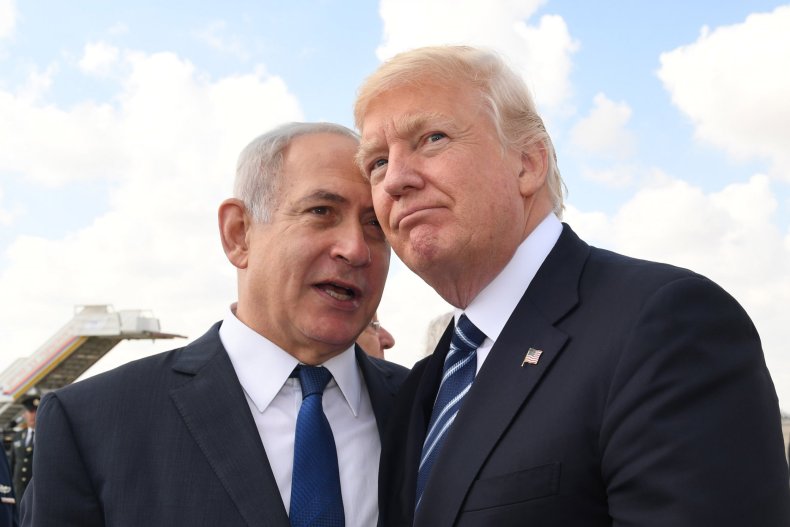 Netanyahu is said to have promised in return that he would make sure Yisrael Hayom (the newspaper published by his patron, the American casino tycoon Sheldon Adelson), would stop publishing a Friday edition and thus ensure Yediot would receive all the lucrative Friday advertising income.
In this case, police have also recommended Netanyahu be indicted for bribery. The police have also recommended that publisher of Yediot Ahronot, Arnon "Noni" Mozes, also be indicted as the one making the bribes.
Two additional cases are still being investigated by the police, regarding which Netanyahu has not yet been interrogated.
"Case 3000" involves kickbacks stemming from Israel's decision to order additional submarines from Germany, as well as the decision to give a German shipyard a no-bid contract to build new missile ships for Israel.
"Case 4000" concerns various allegations of wrongdoing by the chairman and controlling stockholder of Bezeq, Israel's largest telecommunications firm. The director general of the Ministry of Communication has been questioned and detained for a short period over this case.
The director general was appointed by Netanyahu, who was Communications Minister (in addition to serving as Prime Minister) during that period, and failed to disclose his close personal relationship to Bezeq Chairman, Shaul Elovitch, until that fact was disclosed in the press. This case is still under investigation.
It should be noted that the police recommendations are not binding and the Attorney General is the one who must decide whether or not to indict. The decision to indict took just one month in the case of Prime Minister Yitzhak Rabin in 1977, who was charged with a violation because his wife had failed to close a US bank account, after Rabin was no longer serving as Israel's Ambassador to the US. Rabin resigned.
However, in a number of other cases, issuing an indictment has taken years. The expectation, in this case, is that even though the Attorney General has been closely monitoring the investigations of Netanyahu, it could take up to a year for the matter to come to a conclusion.
The police recommendations have been expected for a number of months. Netanyahu's Likud party tried to pass a law that would shield him from the recommendations by prohibiting police from making any recommendations. Although the law was passed, however, members of Netanyahu's own coalition would not allow the law to retroactively cover any ongoing investigations.
As it has become apparent that police would recommend he be indicted, Netanyahu has been actively downplaying the significance of the recommendations and has been trying to depict the police as being doggedly out to get him. Netanyahu has directly attacked the Police Commissioner Roni Alsheikh, whom he appointed, and who has long been considered ideologically aligned with Netanyahu, thus making it difficult for Netanyahu to paint him as a "left-wing enemy."
Five minutes after the police made public their recommendations, Netanyahu gave an address to Israelis, saying that he has "worked on behalf of Israel all his life and he feels it incumbent upon him to continue to do so."
He went on to say, "The only reason that motivates him to do all that he does is not cigars, but only the good of the country."
Netanyahu complained "that from the moment he became the Prime Minister there has not been a single day when he was attacked — and those attacks were not only directed at him, but at his wife and his children, which hurts him, since he loves them."
Netanyahu continued asserting that "every time I have been investigated in the past, it has ultimately been shown there was absolutely no wrongdoing on my part, and in time, it will be shown in this case that there is nothing, because I know the truth."
Netanyahu went on to attack the police, contending that "this time it is clear the investigators were biased, since the investigators claimed that they themselves were being investigating by me." Netanyahu went on to claim that he "never did anything for Milchan in return for cigars".
Netanyahu will now be fighting a two-front war.
The first, is a fight for public opinion. As long as the public is with him, he will be able to hold his coalition together. If the public turns against him, that will be much more difficult.
The second front will be to convince the Attorney General not to indict him. If he is indicted, Netanyahu will have no choice but to resign.